Xiaomi mocks the lack of a charger and draws the ire of internet users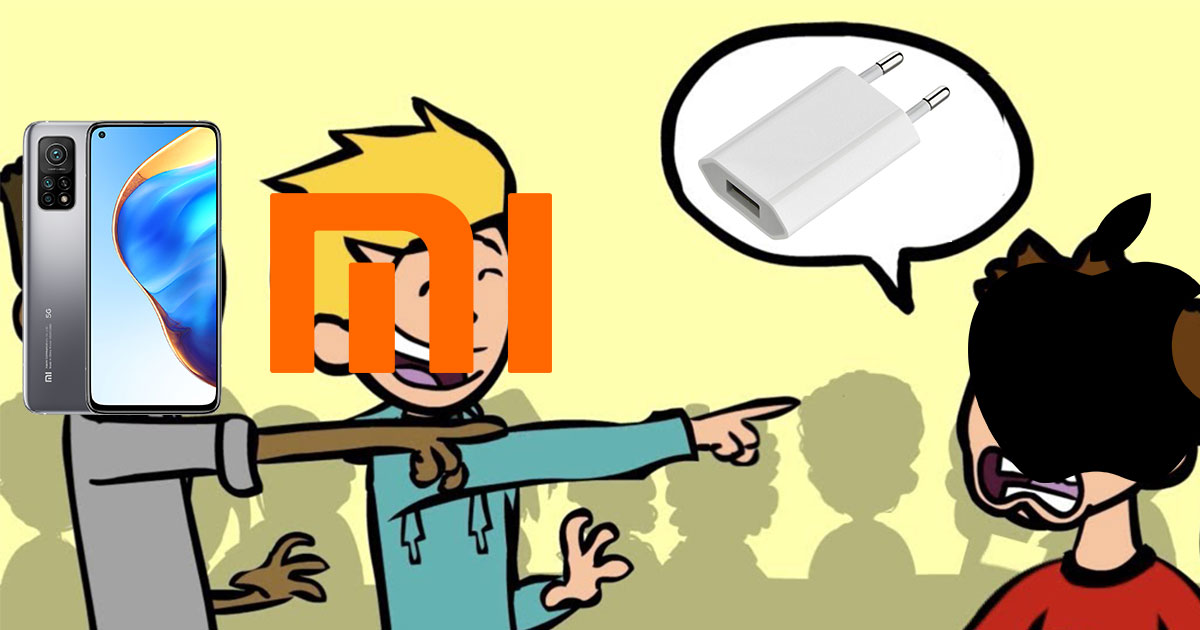 At the beginning of the week, Apple introduced the various models of the iPhone 12. And surprisingly, when you buy the phone, the phone doesn't come with the usual chargers and headphones (only in certain countries) as you have to go to the cash register to purchase them. The Xiaomi brand has decided to ridicule this tendency, a ridicule that some internet users don't like.
a tasteless joke for some
With a short video of just under 5 seconds, the Xiaomi brand decided to make fun of Apple, its iPhone 12 and, most importantly, the lack of a charger. On the part of the Cupertino company, this decision is the result of environmental awareness. Apple justified this with the fact that all technophiles already had one or even more chargers at home. At a time when the planet is slowly being killed, efforts should be stepped up. Xiaomi didn't miss this opportunity to break sugar on the back of the American giant. With a tweet on which we can read: "Don't worry, we haven't forgotten anything with the Mi10TPro box", the Chinese manufacturer mocked its counterpart.
Don't worry, we didn't leave anything out of the box with the # Mi10TPro. pic.twitter.com/ToqIjfVEQX
October 14, 2020
Problem: Internet users didn't like this ridicule. "If you support us, as Apple does with its customers, I'll buy the charger myself. Software support should be a priority, not a piece of plastic !!!" you can read under the video. "Does that mean that you don't care about the environment and our future life ?! It's a shame …" continued another. Reactions that quickly garnered several hundred likes, even though Xiaomi's video currently has more than 31,000 likes and nearly 6,000 retweets.
From the second degree, which got strong reactions on Twitter. Especially since the initiative could be taken over by other manufacturers. On October 13, Samsung also mocked Apple on Facebook, praising the merits of its charger and Galaxy range, while recalling that the latter is included in the phone. However, rumors from the halls suggest the South Korean giant would follow in Apple's footsteps to save money. An initiative that would also represent another step for the environment. Anyway, this ecological problem has been seen well by technophiles who should support similar decisions.