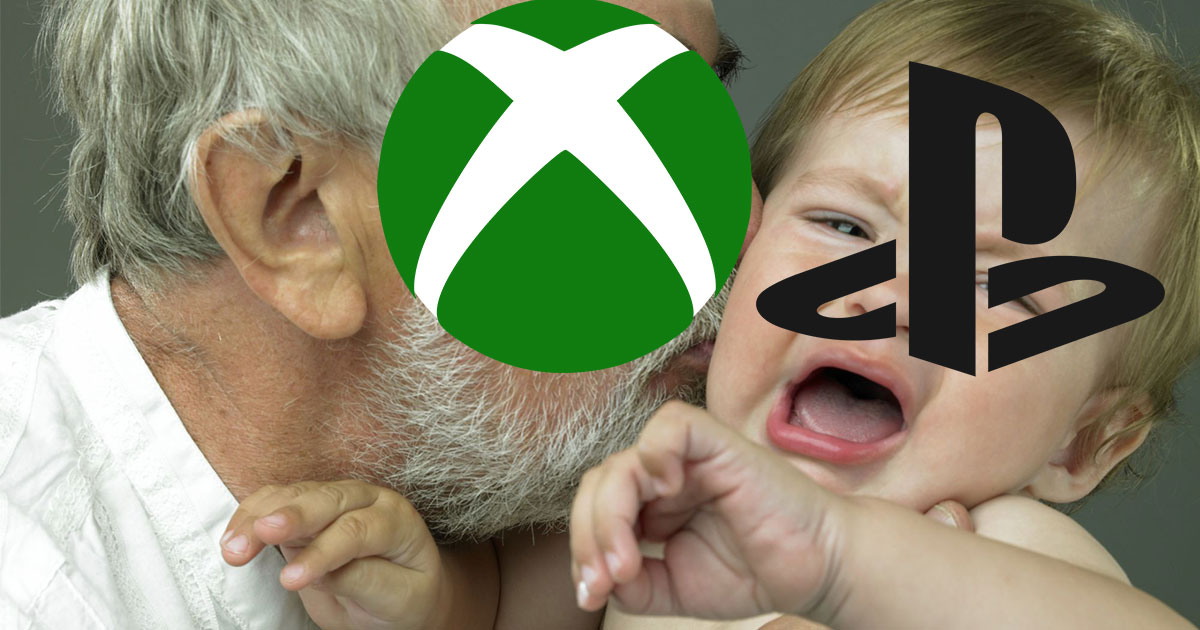 With the launch of Xbox 360, Xbox Live took many forms. Undoubtedly the most widespread "gold" form enabled players to use the online features for a subscription. PlayStation gamers loved the free online features on Sony consoles. But now the wheel has turned and it's the PlayStation players who are the only ones paying now.
free from head to toe
This Wednesday, Xbox announced in a blog post that as of April 21, 2021, Xbox Live Gold will no longer have to play at least 67 games online. A godsend for Xbox owners who don't necessarily want to pay a subscription to enjoy their games online. A strong and enticing initiative that takes place just a few weeks after an initial announcement by Microsoft at the end of March, proposing a world without mandatory Xbox Live Gold. It's now done, and Xbox also took the opportunity to reveal the list of games in question:
3on3 FreeStyleAegis WingAPB ReloadedApex LegendsArmored WarfareBattle Islands Commander Bless UnleashedBrawlhallaCall of Duty: WarzoneCrackdownCrackdown 2Crimson AllianceCrossoutCRSED: FOADDarwin ProjectDauntlessDC Universe Online Dead or Alive 5 Last Round: Core Fighter Dead or Alive 6: Core FightersDefiance 2050Destiny 2Doritos Crash Course Dungeon Defenders IIEnlistedEternal Card Game Family Game Night fishing PlanetFortniteGalaxy Control: Arena Happy Wars Harm of WayHawkenHyper ScapeKiller InstinctKorganMinion MastersNeverwinterOutriders (demo) Paladin Spath of ExilePhantasy Star online 2Phantom DustPinball FX2ProminencePokerRealm RoyaleRec Room Resident Evil revelations 2ROBLOXRocket LeagueRogue CompanySkyforgeSMITESpacelordsSpellbreakStar Trek OnlineTechwars global ConflictTERAThe Four Kings Casino and SlotsToo HumanTroveVigorWar ThunderWarfaceWarframeWorld tank World of Warships: Legends Yaris
In this long list of games, you will surely have seen multiplayer giants like Call of Duty: Warzone, Fortnite, Apex Legends or Rocket League. Fans of these titles can therefore now save money before they possibly subscribe again to enjoy another title. It should be noted, however, that the vast majority of the titles listed above are free to play and that PlayStation players without a PlayStation Plus subscription can also play without paying a dime. However, these potential substantial savings will be missed by PlayStation gamers who still need to purchase a monthly or annual subscription to take advantage of the online features of their titles.
Xbox is increasing the number of attractive offers with an ever-growing Game Pass, exclusive offers to appear in the coming years, and an Xbox Live Gold, which is no longer mandatory for certain games. While Sony remains the big favorite in the hearts of most gamers in France, Xbox could slowly reverse the trend. Despite everything, Sony manages to round off the corners of its PlayStation Plus by offering multiple games every month. Free games attract gamers, and publishers understand that. The proof is that the Epic Games Store is maintaining its momentum.