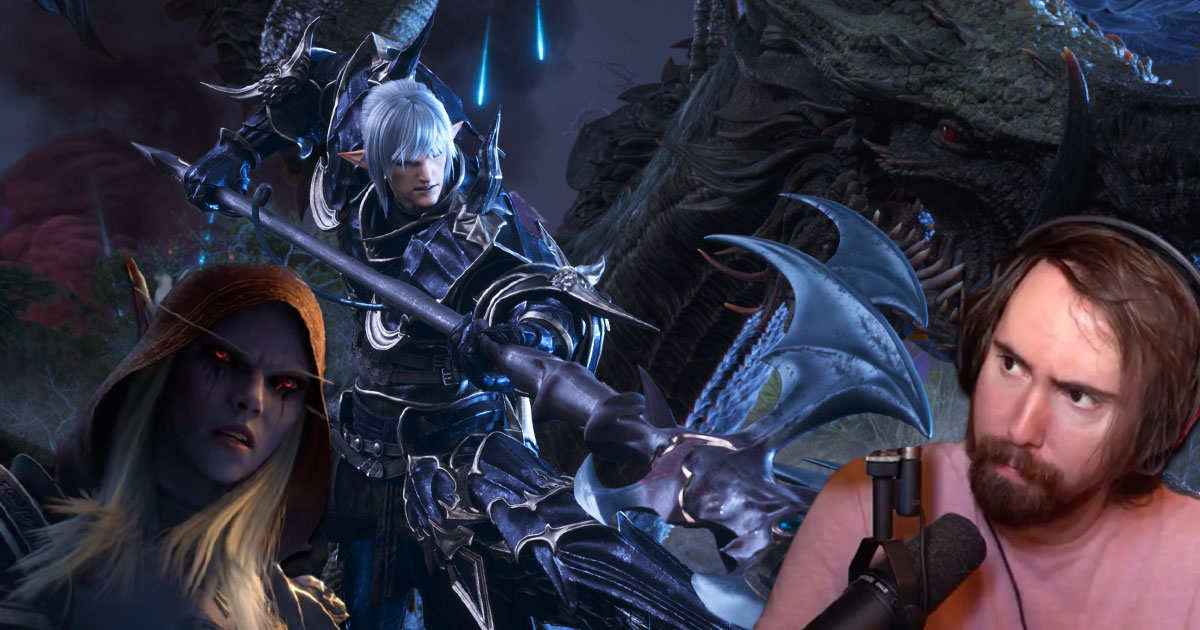 MMORPG enthusiasts have been waiting for the arrival of a World of Warcraft replacement for several years that, like Blizzard's flagship game, can make them vibrate on multiple expansions. But the years go by and the horizon remains terribly empty. Even so, big names continue to occupy the top of the basket, like Final Fantasy XIV. Problem: A streamer had to deal with the toxicity of his community by connecting with it.
the downside of popularity
With over 2.2 million followers, almost 24,000 subscribers and streams averaging 65,000 viewers, Asmongold is arguably one of Twitch's most popular videographers. Often associated with World of Warcraft, of which he's still one of the greatest videographers of all, however, Zack recently decided to leave the plains of Azeroth to take over the regions of another major MMORPG: Final Fantasy XIV.
Many streamers meet there regularly, especially in connection with sponsored content. But for Asmongold, this initiative was born out of simple curiosity. For several streams, the streamer has been searching the universe of one of the currently most popular MMORPGs to discover its content. A presence that has allowed the game to hit a record real-time players on Steam with 47,000 instant players.
Such a craze that Square Enix, the game's publisher, undoubtedly delighted, but not necessarily Asmongold. And for good reason, his arrival in Final Fantasy XIV is greeted by a horde of fans and trolls eager to interact with him, for better or for worse. Screen pollution, noise and visual annoyance, blockages for quests, the trolls had a lot of fun during Asmongold's streaming hours. As an example, a player sitting on a giant whale had fun preventing the streamer from interacting with NPCs for several hours.
Although the troll in question has been banned from Square Enix, it's just the tree that hides the forest. A nuisance that ruins his gaming experience as the videographer simply wants to share his gaming experience with his community. The additions to Final Fantasy XIV of the streamers Asmongold and CohhCarnage have introduced the game to a new audience. An MMORPG that will host its next major update next November. Final Fantasy XIV has continued to grow in power over the past few years, it remains to be seen what will become of its fourth expansion.