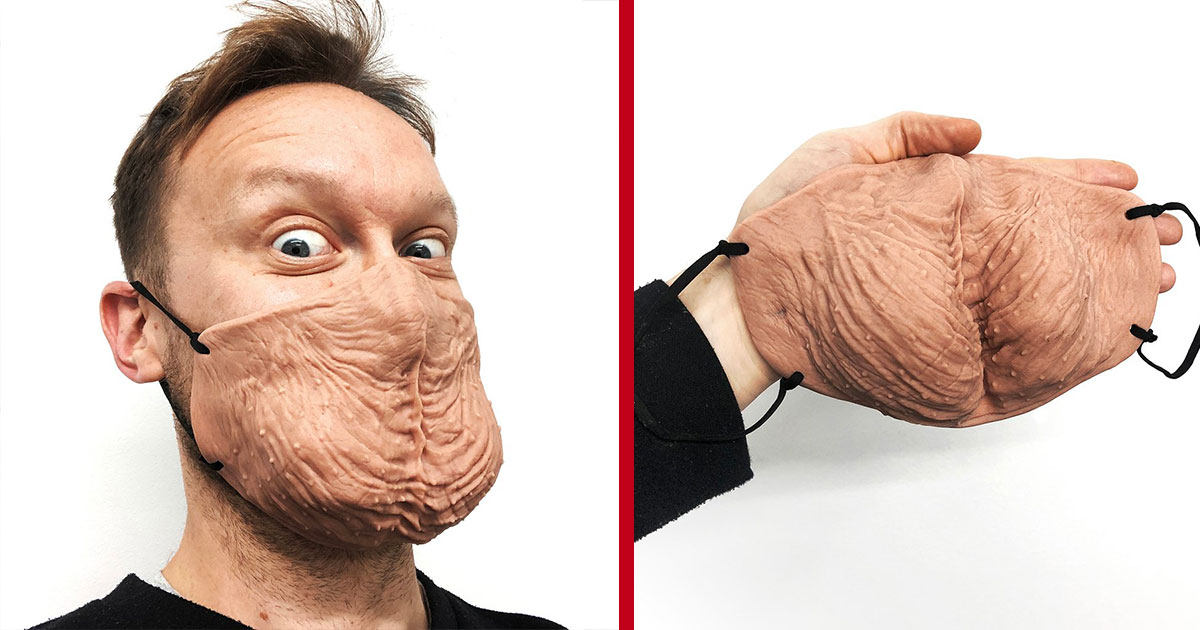 The mask has been an everyday item for several months. We have seen many unusual masks before, but the one we are presenting to you today is perhaps the most unusual of them all. An inventor decided to bring the testicular mask on the market. Yes, you read that right, thanks to this one you can show that you "proudly carry your balls". This mask has a cute name like no other, BallBag Mask. They are made entirely of silicone and are harmless to the skin. It's even possible to change the shade of the mask if you want to match your skin tone.
Although very ugly, the BallBag Mask found many buyers. Right now it costs £ 24.99 to get one but you have to be patient. The creator is overwhelmed with requests and today it takes 5 to 7 days for the products to be shipped. If you still want to fall for this unusual mask, you can order it.
A bag to carry his balls
In 2015 we presented the scrote'n'Tote of the bag in the form of testicles in the same style.