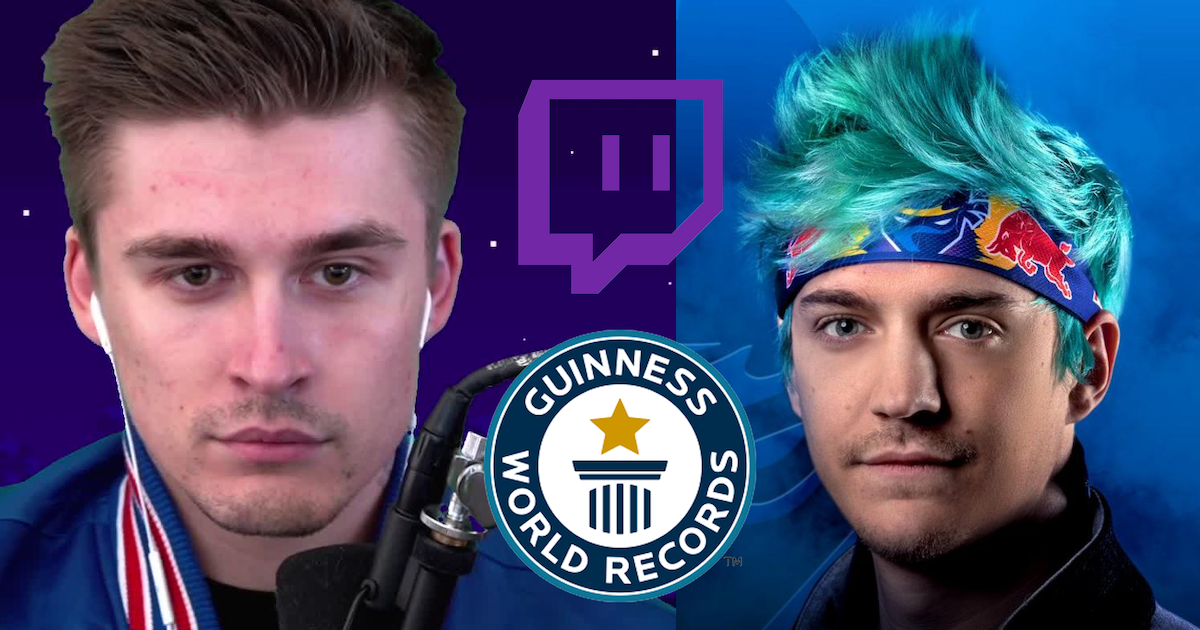 His name is Ludwig Ahgren and this streamer has faced a rather unusual challenge. With a community of 1.8 million subscribers on Twitch, he decided on March 14th to increase the number of his subscribers on the platform, create a live program and add ten extra seconds to his stream each time. New subscriber. And the operation was a winner for him as he has just dethroned a star on the platform.
An unprecedented challenge that allows us to beat a historic record
In fact, Ludwig Ahgren did not interrupt his power on Twitch for 31 days, day or night. We already told you about it a few weeks ago: The aim was to film yourself non-stop in order to increase the number of your subscribers. Every time a participant registers on their channel, the streamer adds 10 extra seconds to the timer. An effective strategy as the number of people who follow it has increased significantly. The only condition for Ahgren to be able to cope with his unusual challenge was imposed by Twitch, namely that he was obliged to handle the moderation properly at all times of the day and night.
It seems that the condition is met, as Ludwig Ahgren, after 31 days of uninterrupted streaming, recorded a record on Twitch with 282,000 subscriptions, dethroning platform star Tyler "Ninja" Blevins, who had 269,155 subscriptions to date.
A record that the streamer quickly shared with his community:
This is the new record for Twitch for the most followers of all time. P $% $ in de m € r% e, it was crazy!
The record breaking streamer also called out previous defending champion Blevins, using snippets of his voice to create the impression that Ninja was reacting to the performance and not necessarily the most enthusiastic. The real ninja still reacted and congratulated Ludwig Ahgren on his Twitter account:
See the original tweet
"Records are meant to be broken. I'd be lying if I said I'm not a little sad, but I congratulate you on holding the new subs records on Twitch."
Today Ludwig Ahgren's stream is over. He had set this deadline to end his life, otherwise he could have continued indefinitely. Thanks to his performance, in addition to his recording, he was fortunate to have an article in the New York Times. And for that final day of the Subathon, Ahgren announced that he would donate $ 5 to a charity with each new subscription. Currently, his channel has more than 2.7 million subscribers!