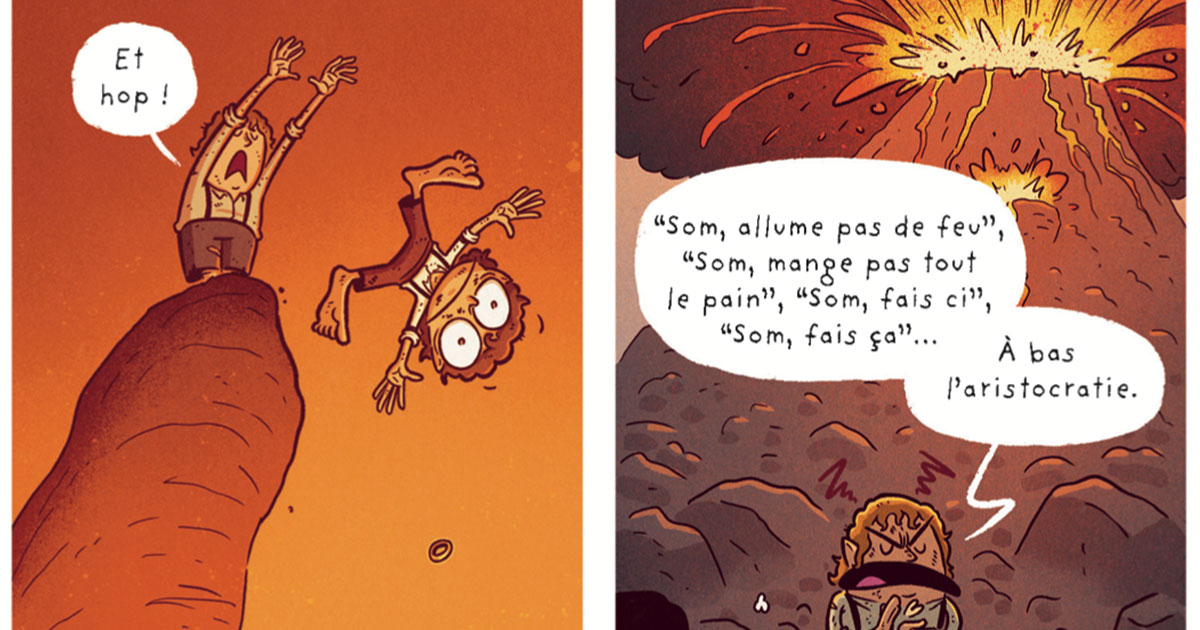 Do you like dark humor and love Lord of the Rings? Well, the Middle-earth comic, but a little left, is for you. After meeting Freaky Mouse, who mixed Disney characters and black humor, this new comic takes care of mixing the Lord of the Rings and black humor.
When Lord of the Rings characters meet dark humor
The Lord of the Rings is a work that fascinates the crowd and that has not yet fascinated many people. Whether with books or movies, many of us loved the adventures in Middle-earth. As we have already seen, this universe inspires many artists. Today we invite you to discover the work of Antoine Piers and Arnaud Lehue. The two friends have decided to revisit the universe of JRR Tolkien with black humor in their book Middle-earth, But Somewhat Left.
As we saw with Freaky Mouse, which is by the same publisher, this comic doesn't hesitate to distract the various characters and even make fun of them. Here, goodbye, Gandalf, Frodo or Saruman, greet Gandoulf, Frogon and Sairumen. Today we invite you to discover some excerpts, but these are 128 pages that you can find in your bookstores starting May 12th. If you want to pre-order Middle-earth but a little left for $ 15 on Amazon, this is it. Here are 10 clips where the characters from The Lord of the Rings mix with black humor.
1)
2)
3)
4)
5)
6)
7)
8th)
9)
10)
To pre-order Middle-earth, but a little left for $ 15 on Amazon, it's here.