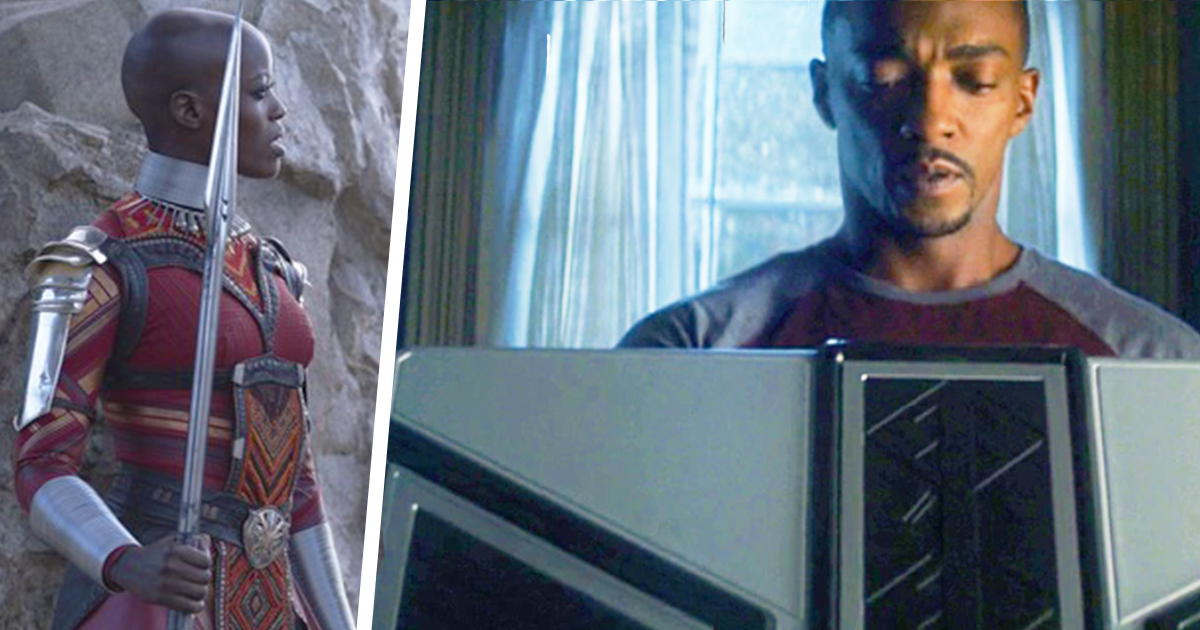 If you've just watched episode 5 of the Falcon and Winter Soldier series, you must have asked yourself this question: what the hell is in that Wakanda briefcase that Bucky is bringing back to Sam? The tension was spared for good reason indeed. We take stock of what is in this case, and therefore what we should discover in episode 6 of the series.
Warning: This article contains loot for episode 5 of the Falcon and Winter Soldier series. Don't read any further if you don't want to be pampered.
sam IN episode 5 of the Falcon and Winter Soldier series
To understand what's hiding in the Wakanda briefcase that Bucky gave Sam, we first need to review some events that took place in Episode 5. After Bucky and Sam attacked John Walker to take back his shield, they recover as best they can that their respective equipment has been put to the test.
Then comes a very symbolic symbolic scene, about 11 minutes 15. After talking to Joaquin Torres, Sam looks at his damaged wings and then at Captain America's shield. Then he chooses the shield and goes with it. Torres asks him at this very moment: "And the wings?". Sam then replies with two meaningful words: "Keep her". During this scene, Sam not only decides to give up his public hawk status, but also leaves his wings to Joaquin Torres, who may be his future successor. A crucial scene that brings us to what's in the Wakanda briefcase.
What's hidden in the Wakanda briefcase
Given that Episode 5 is focused on Sam accepting his role as Captain America and training to be the best possible version of Captain America, it makes sense to think about what's in the briefcase (which is also the red Thread of this episode) has a connection with it, namely: The Wakanda briefcase certainly contains Sam's new costume.
In episode 6 of the series we will therefore discover Sam as Captain America and not as a Falcon, a first! What could this future costume look like? No pictures of him have been leaked, but as we know, toy makers of our favorite heroes have advance access to the new costumes, so the toys and figurines can be released soon after a series. These images have thus been leaked on the Internet:
Since these are not official pictures, all of this should be captured with a grain of salt. However, we note that this toy, if it really exists, is from the Hasbro brand (whose logo can be guessed at the bottom left of the toy box) and that the Disney logo is also there, this time the box at the top right. Thanks to those first leaks, artists like Jao Picart were able to create fan art like this:
In addition, this costume is very similar to the one in some comics, such as in Captain America: Sam Wilson Vol. 1.3: Civil War II:
Whether or not it really is Sam's future costume, it's definitely a first clue, and we're already looking forward to discovering the truth in Episode 6.