What does the post-credits scene mean?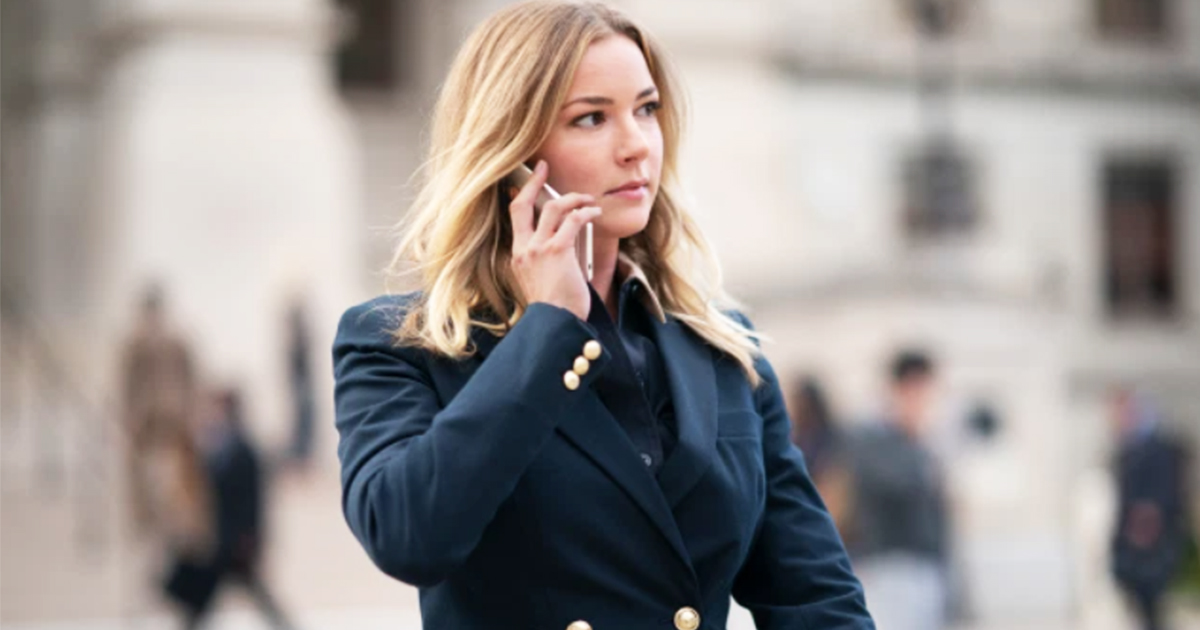 Episode 6 of the series Falcon and the Winter Soldier, the final episode of the series, revealed some scenes that we were eagerly awaiting. When Sam finally manages to fully fulfill his role as Captain America and Bucky is on his way to salvation, there will be one character left who has not yet revealed all of his dark secrets: Sharon Carter.
Warning: This article contains loot for the latest installment in the Falcon and Winter Soldier series. Don't read on if you haven't seen it.
Assumptions Concerning Sharon Carter
We had just published an article yesterday, Thursday April 22nd, about what Sharon Carter might be hiding from us. Like many internet users before us, we hypothesized that Sharon Carter was indeed a power broker. Then several cases were possible:
Sharon Carter is a power broker, but on CIA orders: This is just a cover. Sharon Carter is a power broker because she is not Sharon Carter but a Skrull. The hypothesis was detailed in an earlier article. Sharon Carter is a power broker because she turned her jacket completely upside down.
For many it was impossible that the last solution was the right one, and yet … the post-credits scene of episode 6 goes more in that direction.
The post-credits scene from the last episode
Our post-credits scene begins with Sharon Carter accepting apologies from her country's secret services. Sharon Carter appears to be moved to tears when she learns she is regaining her freedom and confidence in her homeland, but that's only on the surface as the character actually plays a double game. After receiving the apology from the American government, they actually start a phone call with an unfamiliar interlocutor and discuss with them the resources they will now have in their possession and the fact that these might interest potential buyers in the future above .
The post-credits scene does not contain any audio data or tones from the person you are speaking to that could have given us any indication of this. Or it could simply be that his interlocutor is completely unknown to us and that Sharon only gives orders to one of his subordinates, who is still a power broker. The character no longer wants to haggle for collectibles, no: government information and other state secrets are much more valuable.
Some internet users have already speculated that Sharon contacted Valentina Allegra de Fontaine during that phone conversation, but at the moment nothing suggests that the two women would work together or could be connected.
Sharon Carter's future work in MCU phase 4
During the post-credits scene of episode 6, Sharon is offered to return to her "old ministry". So there are two options: whether the Senator is referring to the CIA here, or whether he's referring to SHIELD. Many of us thought that SWORD would replace SHIELD in the MCU, but there's always the possibility that the two organizations could coexist.
However, it makes more sense to immediately think of the CIA, which has always been present in the MCU and which is Sharon Carter's last job before becoming a refugee. This work will obviously serve him to carry out his own projects that could turn out to be much darker.
The threats posed by mcu phase 4
As a power broker, Sharon Carter's resources are extremely extensive. Now she can make classified information available to her future customers. Additionally, the MCU has always loved that intergalactic threats and terrestrial threats coexist, so our heroes on either side are torn as to what to do next. With so many resources, Sharon Carter, as a power broker, could execute her plans for years to come and potentially turn her into a high profile villain in the long run. In fact, Sharon would be able to provide all the technology the villains will need in the future and prepare a personal epic that is as epic as it is chaotic in Avengers 5, for example. She could therefore become the one who holds the strings of the bad guys in several future productions.
However, there remains an unanswered question: Could it be that Sharon Carter is a Skrull? The hypothesis now seems unlikely, although it may still be true. Rather, it seems that the character has chosen to lead a completely different life. So to us, the Falcon's Sharon Carter and the Winter Soldier is in fact the real Sharon Carter and not a Skrull to have taken her place (not to mention that we don't know where the real Sharon might be if the one the series is a cover). And you, on your side, do you think Sharon Carter could become one of the MCU's Phase 4 big bad guys? We let you answer our survey as well as in the comment area!