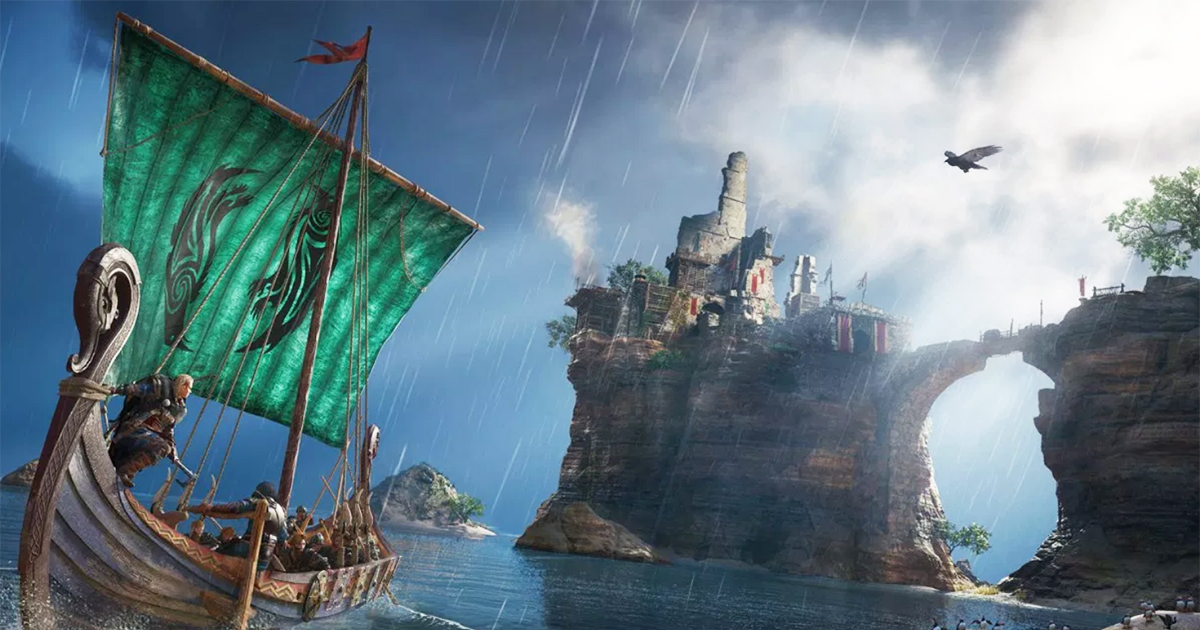 If you've played Assassin's Creed Valhalla for at least a few hours, you may have already been able to participate in, or at least hear about, an Orlog game. This is not a puzzle or a well-thought-out reference, but an original creation by Ubisoft. If you are a dice game fan you should like the history of this game and its near future.
The Orlog game in Valhalla
One of the most popular pastimes in your colony is orlogging. This game has also become very popular with the gamers themselves. What is it made of? Two players compete against each other with a six-sided game of dice. Players roll the dice up to three times to get the best possible throw. The aim of the game is to reduce the life reserve of your opponent – represented by rows of smooth stones – to zero. Instead, the dice rolled in the Orlog have six sides, and each represents an effect which, if used correctly and at the right time, can lead to victory.
When you have enough tokens, you can play a divine favor. Depending on the god you summon, you can do damage to your opponent, heal yourself, or double the cover of your block actions.
According to Benoit Richer, co-director of game development at Ubisoft, the version of the Orlog as we know it wasn't the one Ubisoft originally thought of. The original version looked more like a construction game (always with dice), where players could collect unique dice around the world to customize their throws. However, this version quickly became too heavy to be fully balanced and acceptable as a sideline. It was therefore abandoned to be replaced by the Orlog.
Physical adaptation of the game
Very soon, according to the Dicebreaker site, Ubisoft will be working with collector producer PureArts to release a physical version of the Orlog. The Orlog will therefore become a reality from 2021. You can challenge your friends to this dice game that will become a must for fans of the Assassin's Creed game series.
Those unfamiliar with traditional Scandinavian habits and hobbies may wonder if Orlog is based on a real game. However, anthropologists have never found a single bag of cube buried with looters. Benoit Richer said on behalf of Dicebreaker:
The goal was to have a game that was more "believable" than historically correct, as we didn't come up with clear rules throughout our research.
While the orlog is historically incorrect, it has been enjoyed by numerous gamers around the world and could be yet another Ubisoft merchandise sales success story in 2021. .