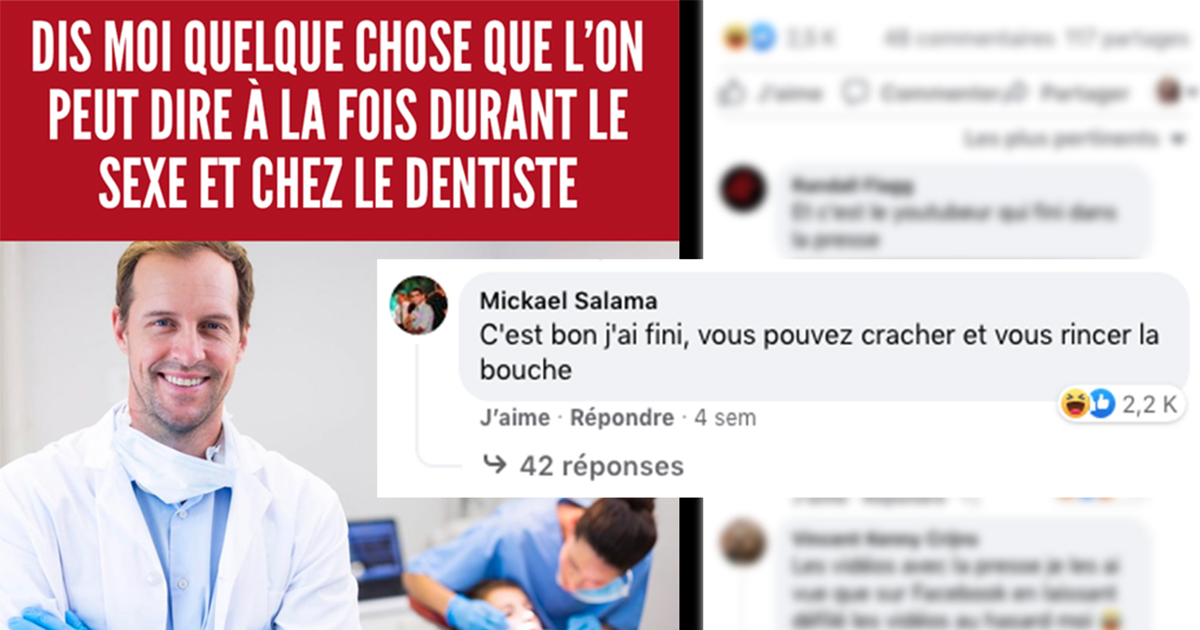 As usual, we invite you to come back to the best comments we've read on our Geek Trolls Facebook page. If you've checked out our top memes from last month, let's take a look at your 48 best comments as you literally got us hooked again. Something that will put a smile on your face during your school days.
1) a great mix
2) don't bet on him to risk getting plucked
3) This is another part of the story …
4) finally everything always revolves around sauron
5) a mother we want to avoid
6) our dreams are less fun …
7) and you tap, tap, tap, it's your way of loving
8) some have a special taste
9) When your friend tries to calm you down
10) the little rascals
11) Is this measure also necessary for you?
12) a point for the mammoth
13) Life is anything but a long, calm river
14) Lydia forever
15) a catchy excuse
16) Nudes everywhere, even if you don't want to see them
17) Finally there are too many boys in green in this world
18) we want everything for this next Spider-Man, everything
19) we're saying nonsense anyway
20) at least we didn't opt ​​for a Darwin Award
21) Groscaillou, the boss?
22) the three musketeers
23) my che bella
24) You are sadists
25) a fad, really?
26) baby shark dodododododo, baby shark dododododod, baby shaaaaaaark
27) Lightsaber prohibited under eighteen
28) Just thinking about it makes you feel bad
29) Swimming lessons are open to all ages
30) Do you feel tired right now?
31) a very (very) nice reference
32) Bad boys, bad boys, what are you going to do?
33) still a drastic solution
34) Nudes come after Spider-Man
35) especially if it's done well
36) We could be the source of a small typo …
37) We can understand
38) In every occupation there are untouchables
39) We can only applaud
40) so let's go
41) the public construction companies are already on site
42) Are you a connoisseur?
43) the best answer ever
44) French films, those very special films
45) he has no Thor
46) great memories
47) Peace to Her Soul
48) the peasants, these sacrifices
And if you want to continue your swing, don't hesitate to find our pick from last month!