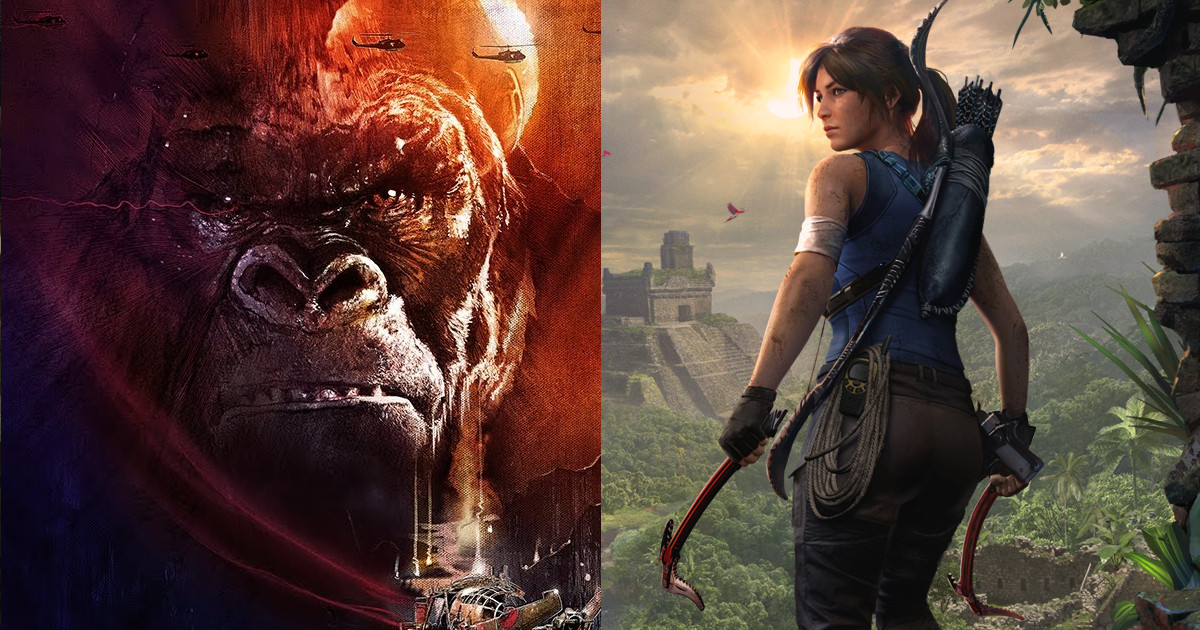 Netflix continues to find ideas for its future productions in the world of video games. After The Witcher and its success on the platform, the American streaming giant has just announced two new projects in collaboration with Legendary Pictures.
Tomb Raider and Kong adapted for Netflix
In fact, this Wednesday the SVOD service reported on its next animated series in development, and we learned that Netflix is ​​preparing two animation programs starring Lara Croft and King Kong, expanding the universe of Tomb Raider and Skull Island.
Therefore, the series dedicated to the explorer is not linked to the films in which Alicia Vikander plays Lara Croft. The series was supposed to be the sequel to the final video game trilogy that Square Enix signed and released between 2013 and 2018. On the script side, Tasha Hu (The Witcher: Blood Origin) is responsible. The main character should explore new areas.
See the original tweet
The animated series starring King Kong in collaboration with Legendary, titled Skull Island, will be part of MonsterVerse, which began with the release of Gareth Edwards' film Godzilla in 2014. Thus the program will have its place in the franchise, which consists of Kong: Skull Island, Godzilla 2: King of the Monsters and the next Godzilla vs. Kong, which is expected in March.
The animated series Skull Island follows a crew who runs aground on a mysterious and dangerous island and has to face prehistoric monsters, including Kong. Brian Duffield, to whom we owe Underwater, will write and produce the series with Jacob Robinson.
Note that the two projects are being developed by Powerhouse Animation, the studio behind Castlevania.
For the time being, no information is available about the broadcast dates. We are closely monitoring the file and will keep you informed.