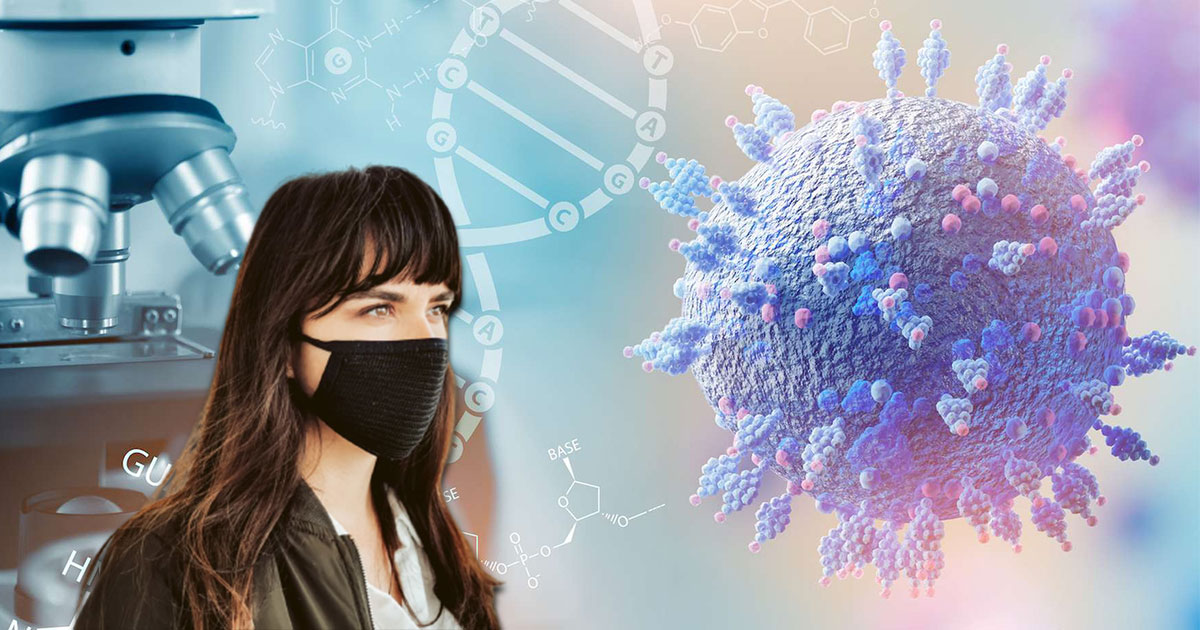 Since December 2019, the world has been in the grip of an unprecedented pandemic. Health restrictions have emerged around the world and governments are trying to curb contamination and deaths from various vaccines. The months go by and new variants keep popping up, like this new variant with the mutation more advanced than the others.
a new variant that could affect us soon
Finding mutations in the original virus is not uncommon in a pandemic. The World Health Organization has identified several since Covid-19 appeared in December 2019, namely 4 VOCs (Variants of Concern) including the Delta variant, which was discovered in India in October 2020, and 4 VOI (Variants of Interest). Unfortunately, the virus is evolving and scientists seem to have discovered a new variant of the concern. This new variant called C.1.2 is a mutated version of C.1, a variant that was last discovered in South Africa in January.
Like many other parts of the world, South Africa is also a victim of the Delta variant. C.1.2 was also found in England, China, the Democratic Republic of the Congo, Mauritius, New Zealand, Portugal and Switzerland. The peculiarity of this variant is that it is the most mutated compared to the original virus. As explained in a new study by the National Institute of Communicable Diseases of South Africa and the Kwazulu-Natal Research, Innovation and Sequencing Platform pending validation by their pairs, C.1.2 has a mutation rate of approximately 41.8 Mutations per year. this is almost twice the current total mutation rate of the other variants.
worrying changes
More than half of the sequences in C.1.2 have 14 mutations, while additional mutations have been observed in some sequences, suggesting that the mutation is incomplete. A variant that is gaining momentum, with the number of C.1.2 genomes in South Africa steadily increasing on a monthly basis, from 0.2% of genomes sequenced in May to 1.6% in June and then to 2 % in July. An observation that, however, remains similar to the increases in the beta and delta variants.
As a bonus, nearly 52% of the mutations recorded in the peak region of C.1.2 sequences were previously observed in other VOCs and VOIs. For example, mutations N440K and Y449H were observed there, which enable certain antibodies to escape. Scientists fear that the combination of these mutations, along with changes in other parts of the virus, will help the virus escape antibodies and immune responses, even in patients who were previously infected with the alpha or beta variants. A new mutation that could well follow the delta variant that continues to infect many regions of the world.