this new medieval GTA is the perfect mix between GTA and Kaamelott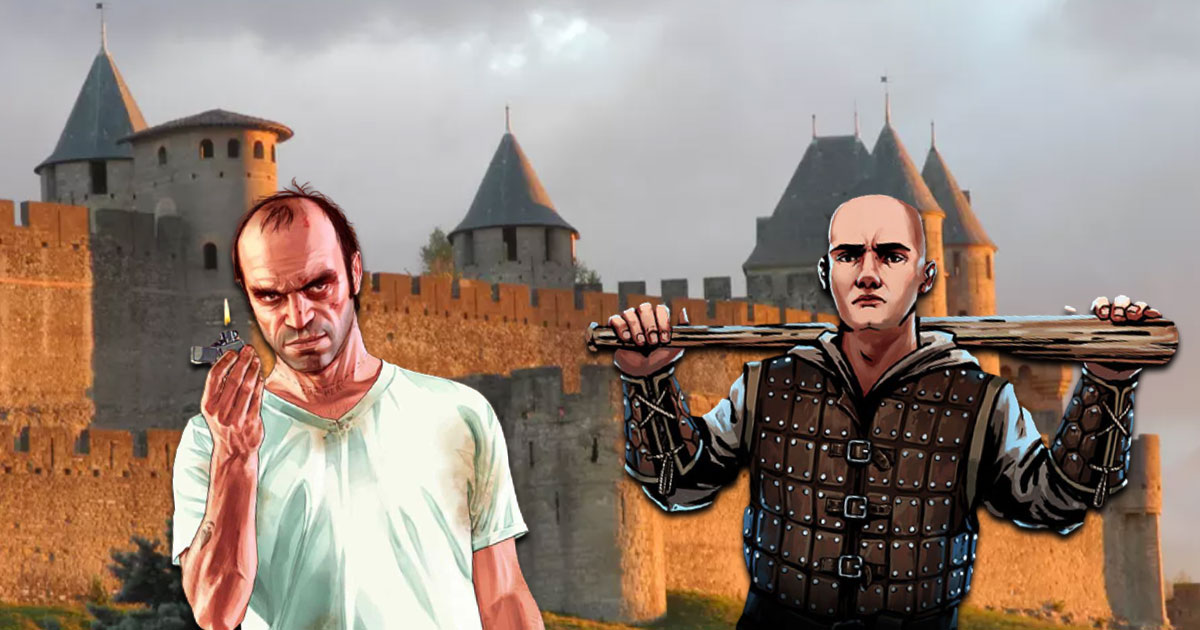 It has now been over two decades since GTA made video game history. A saga that has put his studio on a pedestal after six innovative works. And while fans of the series are still waiting for GTA VI to arrive, almost 8 years after GTA V, here's a medieval GTA-like tip of the nose on both consoles and next-gen consoles.
when gta meets kaamelott
Leave the usual supercars and machine guns, loyal GTA items, and make way for Rustler's horses, clubs, and other highwaymen. After a successful crowdfunding campaign in just 2 weeks in February 2020, Rustler is releasing today on consoles and PC. Developed by the Poles of Games Operators, Rustler does not hide its resemblance to the famous Rockstar saga and directly mentions GTA 2 for reference. No Grand Theft Auto on the program, but a supposed "Grand Theft Horse".
After several months of Early Access, Rustler will be officially released on August 31, 2021. A title that describes itself as "an open-world top-down action game that pays homage to and fuses the good old style and gameplay of GTA 2" with a historically imprecise medieval backdrop. Play as the guy whose parents were apparently too lazy to name him properly. Learn about feudal injustice, witch hunts and take part in great tournaments. Meet brave knights, but incredibly stupid. Complete a variety of twisted missions and quests, or ignore the plot and wreak havoc in villages and towns. Choose on foot or on a stolen horse. Fight with a sword or choose a sophisticated automatic crossbow. inspired sense of humor. "
Scheduled for Xbox One, Series S and X, PS4 and PS5, Nintendo Switch and PC, Rustler seems like a fun little game for those who don't want to take themselves seriously for a few hours. The nearly 300 reviews posted on Steam during early access to the game paint an honest picture of "rather positive" reviews. It remains to be seen whether the game will find its audience.