This kid makes a fortune by selling his works of art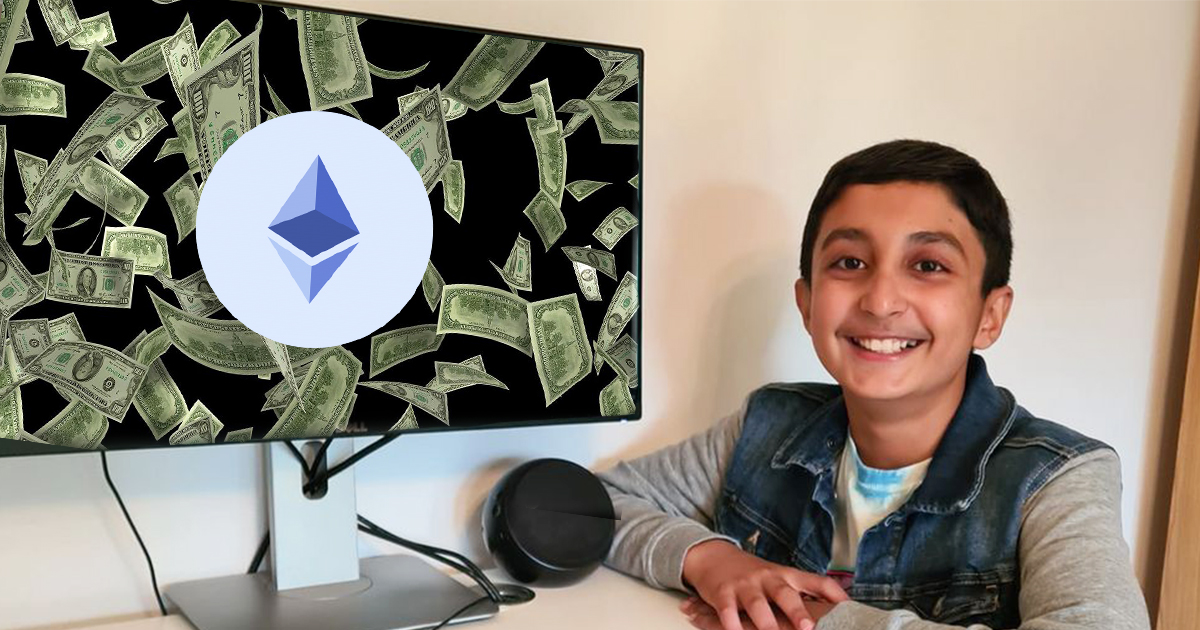 The world of cryptocurrency is full of twists and turns. Before that, we told you about Elon Musk's decision that shook this very special world of cryptocurrency. Today we are going to describe the surprising experience of a little boy who bagged a beautiful jackpot thanks to his works of art.
The story of Benyamin Ahmed and the nft
As reported by our colleagues at the BBC, a 12-year-old kid named Benyamin Ahmed won £ 290,000 (or around € 338,000) after creating 3,350 whale drawings called "Weird Whales". Thanks to NFTs (non-fungible tokens), the boy was able to "tokenize" them (since it is possible to "tokenize" works of art), i.e. to create a digital certificate of ownership for them. before he resells them. Benyamin Ahmed thus kept his recent profits in the form of Ethereum, the cryptocurrency with which his "Weird Whales" were sold.
Twelve Year Old Boy Earns £ 290,000 Using Whale NFTs https://t.co/WIauqHMXV2
August 27, 2021
Benyamin's father Imran, a software developer who works in traditional finance, encouraged Benyamin and his brother Yousef to start programming at the ages of five and six by doing 20 to 30 minutes of programming practice a day, including during the holidays. Imran said on behalf of the BBC:
It was a bit of a fun exercise – but I quickly realized that they were very receptive and very good. So we started getting a little more serious – and now it's commonplace. (…) You cannot say "I will learn programming in three months".
Weird Whales is Benyamin's second digital art collection after a less-selling Minecraft-inspired first set. This time, the boy took inspiration from a pixelated whale meme image and a popular digital art style, and used his own program to create the set of 3,350 emoji-like whales. Benyamin is already working on his third superhero collection. He also wants to develop an "underwater game" with whales.
The works of Benyamin Ahmed.
Imran, meanwhile, is "100% sure" that his son has not violated the copyright laws and has even hired lawyers to "review" his son's work and seek advice on how to submit drawings. Benyamin Ahmed said:
My advice to other kids who want to jump into this room is not to force yourself to code, maybe because you are under peer pressure – just like cooking, cooking your skills.
Advice for any child who wants to use this as an example. And if you want to know more about the principle of NFT, we invite you to read our previous article on the subject.