This Iranian artist lifts the veil over the shortcomings of our society through 45 illustrations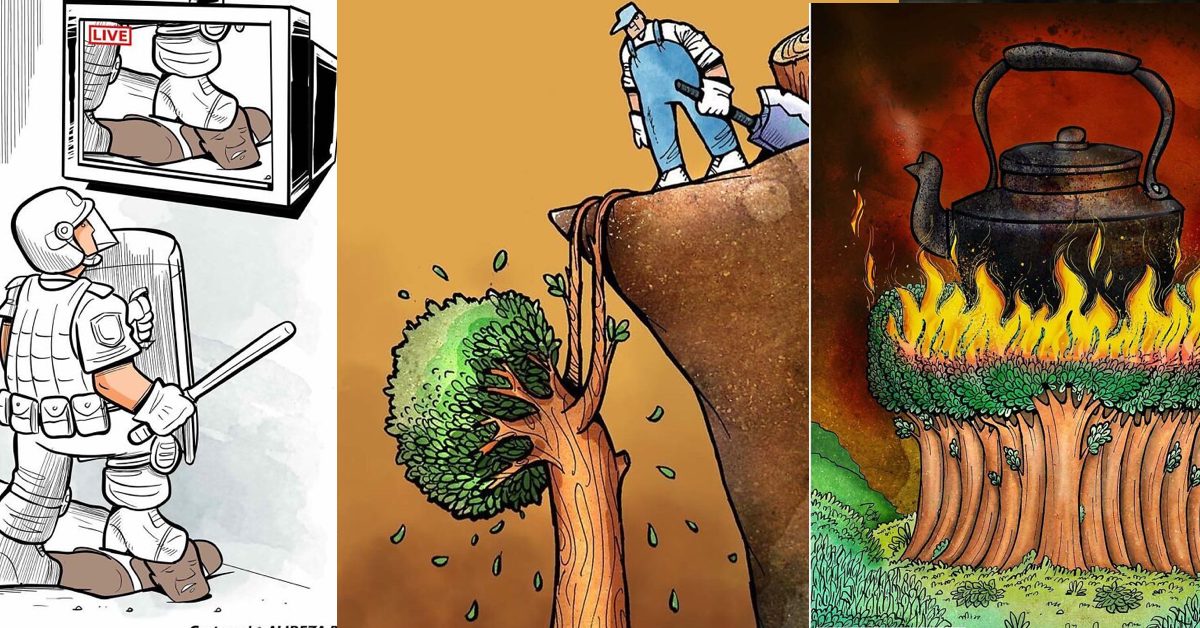 A few months ago we told you about Iranian illustrator Alireza Pakdel, who decided to dedicate a series of drawings to pay tribute to medical professionals amid the Covid-19 pandemic.
Today the artist is back with new illustrations that highlight the shortcomings and problems of our society today. She suggests thinking about various questions that few people ask. Various topics such as capitalism, consumerism, new technologies or the devastation of humans in relation to flora and fauna are addressed.
If you want to follow Alireza Pakdel on social media you can subscribe to her Instagram account or Facebook page.
# 1
# 2
# 3
# 4
# 5
# 6
# 7
# 8th
# 9
# 10
# 11
# 12
# 13
# 14
# 15
# 16
# 17
# 18
# 19
# 20
# 21
# 22
# 23
# 24
# 25
# 26
# 27
# 28
# 29
# 30
# 31
# 32
# 33
# 34
# 35
# 36
# 37
# 38
# 39
# 40
# 41
# 42
# 43
# 44
# 45