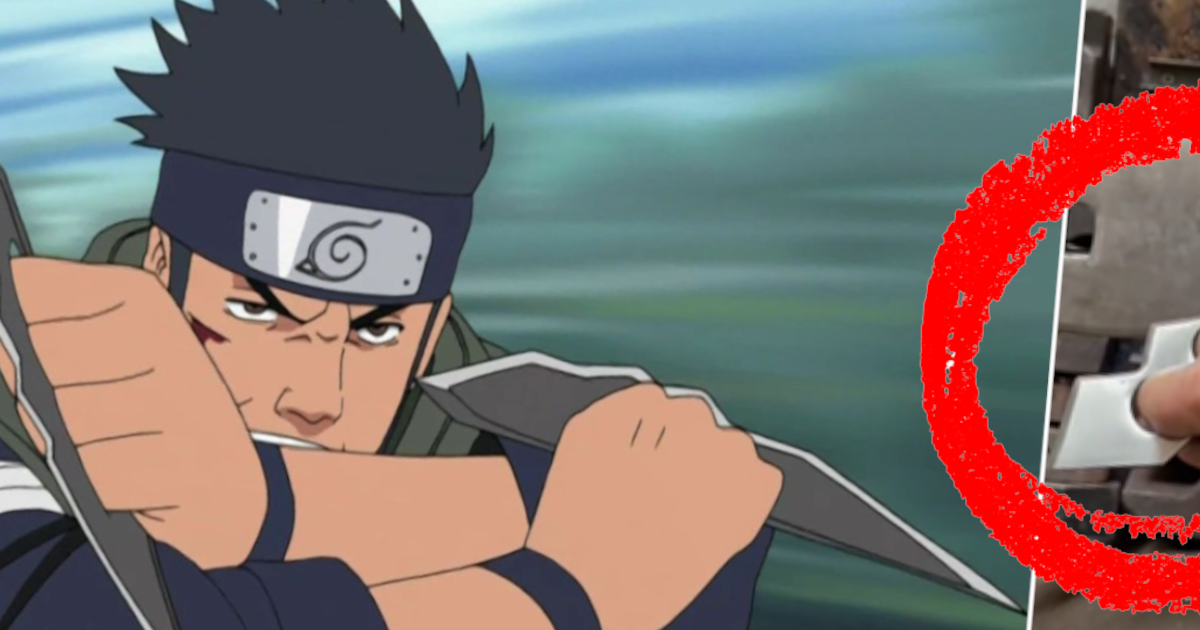 Naruto took us into the rough but exciting world of ninjas from 1999 to 2014. Fortunately, the next generation is taking over Boruto's adventures, which offer a modern vision and highlight themes other than those of the original manga. Besides, who has never tried to reproduce scenes from Naruto in real life? Whether it is running arms back or replicating a Rasengan IRL (yes, yes), we've all tried. Today, focus on a fan of the Golden Hands franchise who managed to recreate Asuma-Sensei's famous chakra blades. KAI!
an iconic weapon of Kishimoto's work
We all remember Asuma-sensei, son of Hiruzen Saturobi (the 3rd Hokage) and leader of Team 10. His hand-to-hand combat style is characterized by the use of two small blades on which he "slides" with an American fist. These are then infused with chakra, which gives them a particularly sharp power. The chakra in question is of the Fûton type, with Asuma having a natural affinity for the element of wind. He is defeated nonetheless by Hidan and Kakuzu, especially the vicious technique of the first, which consists of self-harm to inflict identical damage on the opponent. Creepy !
the irl chakra sound!
So here is the work of Yellowgooseforge, a Reddit user who posted his work on the platform. Judging by his Instagram profile, he's not on his first try and has already made a number of guns. Here are the blades from Asuma-sensei in the photos below, as well as a video illustrating the manufacturing process:
The video doesn't say if he managed to infuse his chakra blades. Nostalgic for Naruto's heyday? Here are a few before and after characters from Naruto to Boruto!