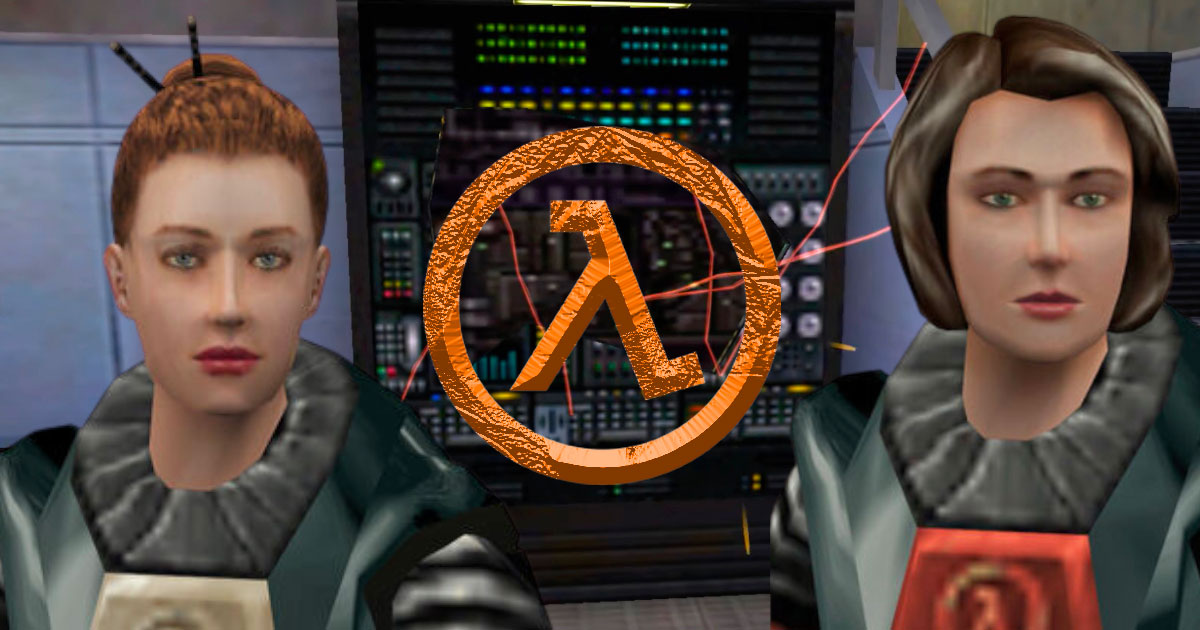 Fans of the first hour have not given up hope of one day seeing a third part of Half Life. This iconic game, released at the end of the last century, is a resounding success, so a second work was developed for release in 2004. The first two episodes didn't reveal all of their secrets, however, since the Decay expansion of the original Half Life hid an Easter egg that no one had yet found.
an easter egg at the end of the expansion
As the story unfolds, the player usually sees the ending from Gina's point of view. She is one of two playable scientists in the cooperative campaign. But you can also see the last scene from Colette's point of view. It is this version that interests us as we have to look at a broken computer in the corner of the room. A series of sparks flashes. You have to activate all the effects of the sparks via a map editor for the initials MA to appear.
It was the YouTuber and Half-Life expert MarphitimusBlackimus who discovered this Easter egg. He explains what these initials mean, are all pretty trivial if you don't know what they mean.
Initials that were intentionally hidden by a developer
These initials are those of Matthew Armstrong, Level Designer at Gearbox Software, the American studio that developed the extension at the time. He used to hide these type of Easter eggs to leave his mark on his creations, like in Team Fortress 2 Classic.
A subtle Easter egg that is hard to find. MarphitimusBlackimus had already discovered another secret in 2019 that required a lot of patience. It was in level 5, still in the decay expansion. A dead security guard in a swimming pool had to be beaten with an iron bar 600 times to solve the mystery.
Fascinating that 20 year old games can still have secrets that no one has discovered yet, proof that attention to detail was already pretty sharp back then.
With the Half Life: Alyx spin-off released last year, fans are desperately hoping for a third installment of this cult game from the early 2000s.