this detail of the trailer proves that Rockstar censored itself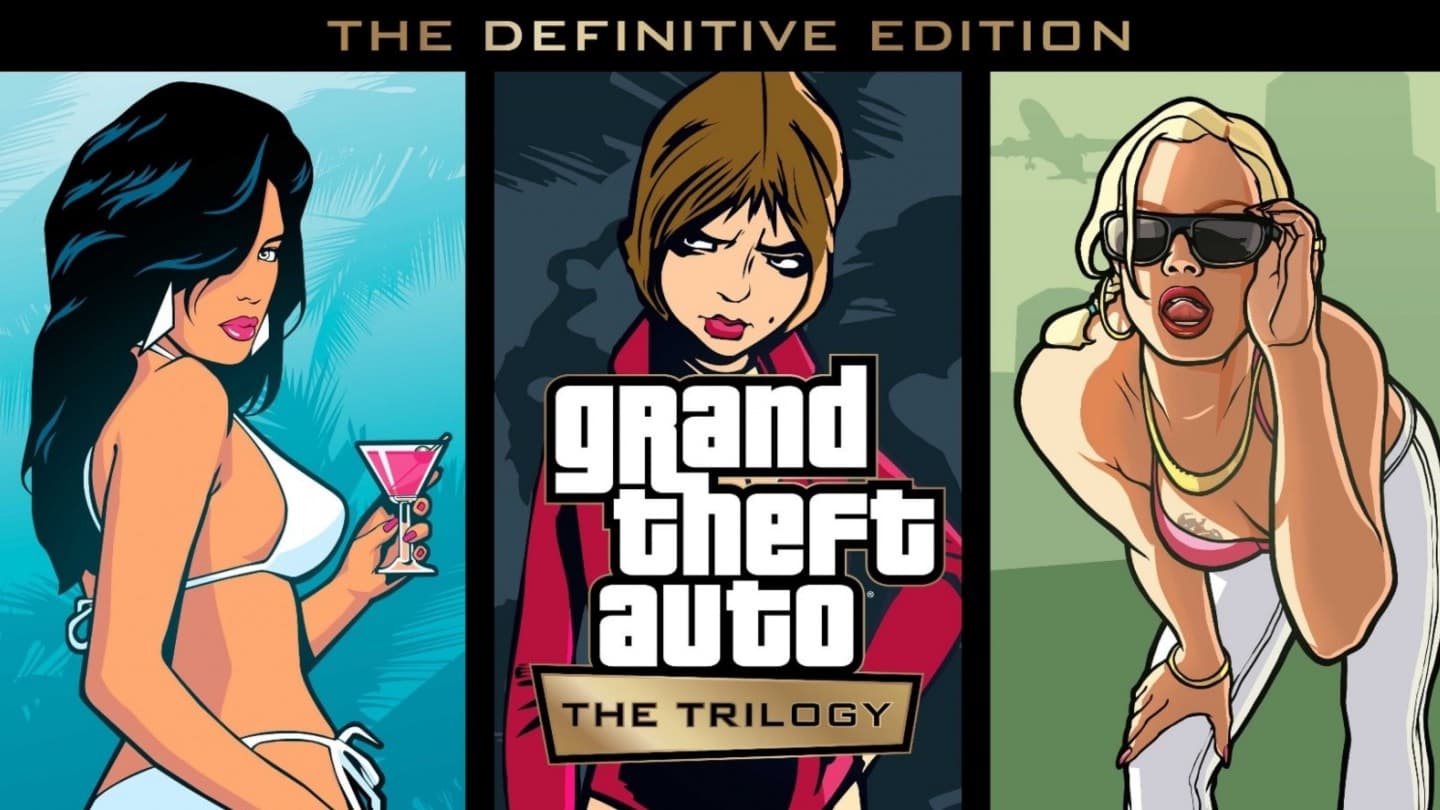 While fans of the license are waiting impatiently for the GTA Definitive Edition, today, thanks to an unnoticed detail of the trailer, we learn that Rockstar has censored itself. Explanations.
Avoid controversy
We had been talking about it for a few weeks: Rockstar is working on a compilation of three of the best licensed games Grand Theft Auto, GTA III, Vice City and San Andreas. The three games will therefore appear under the title Grand Theft Auto: The Trilogy – Definitive Edition. To find out all the information about this compilation (release date, price, etc.), do not hesitate to read the article we have dedicated to it.
Rockstar recently released the first trailer for this long-awaited compilation. A trailer that focuses on the remaster and shows the evolution of the graphics between the old versions and the new. However, something that goes unnoticed risks flowing a lot of ink.
In fact, at 12:34 a.m., we can see that Phil Cassidy is no longer wearing his t-shirt, which depicts the Confederate flag, but has replaced it with a simple skull. A change that is undoubtedly motivated by the extremely bad reputation of the flag that was used by the colonial states in the southern United States during the Civil War and that is controversial today.
Phil Cassidy, an alcoholic and gun enthusiast, is a goofy character. The Confederate flag was therefore not used to justify a racist ideology but, on the contrary, to characterize the character by showing that he was not a visitable person.
However, it could be that Rockstar made a strategic decision to remove this flag from Phil Cassidy's t-shirt. As our colleagues from Kotaku recalled, in 2016 the Twitch platform announced its wish to remove the Confederate flag from the lives of streamers. In other words, if Rockstar wants us to be able to stream Grand Theft Auto: The Trilogy – Definitive Edition on Twitch, the video game giant will be forced to make concessions and remove elements that could be detrimental to its game's career.
It is currently unknown whether any other elements of the three Grand Theft Auto games will be censored. There is no doubt that fans of the saga will be very attentive to the slightest change! We will of course keep you up to date.