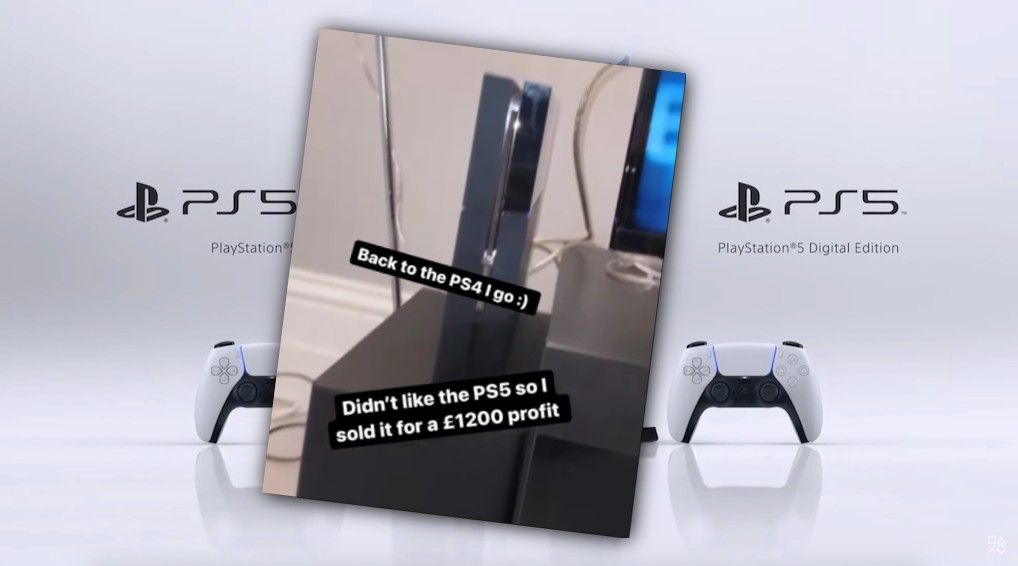 Since the launch of the PS5 in Europe on Thursday November 19th, not everyone has a chance to enjoy it. Many people are still waiting to get their hands on Sony's new next-gen console. However, a few seem to have found a way to make easy money. And that inevitably creates controversy.
Nice bonus from the sale of the PS5 Sony had given him
Such is the case with this British influencer, James Taylor, who thanks to his large number of subscribers on social networks has had the opportunity to offer the latest console from Sony. It should be noted that nothing is wrong so far. It is common for console manufacturers or video game publishers to take advantage of the awareness of certain internet users to give them gifts to promote their products.
Taylor announced on his Instagram account that he had just received the PS5 by thanking "Playinstation5".
Aside from causing controversy a few hours later when he released a new story in which he revealed a photo of a PS4 with the caption that he wanted to separate from the new Sony console by selling it. Price at 1200 pounds, equivalent to 1350 euros!
His subscribers got angry when they found out about the operation. The ones who have such great difficulty getting the PS5 almost sold out, and most importantly, by learning the generous win the influencer was proud of. As a reminder: The new Sony console costs 500 euros. Which means James Taylor took a nice advantage! We'll let you do the math … As of now, Sony has not communicated on this matter, but we envision that the company is unlikely to use its services for its future products.