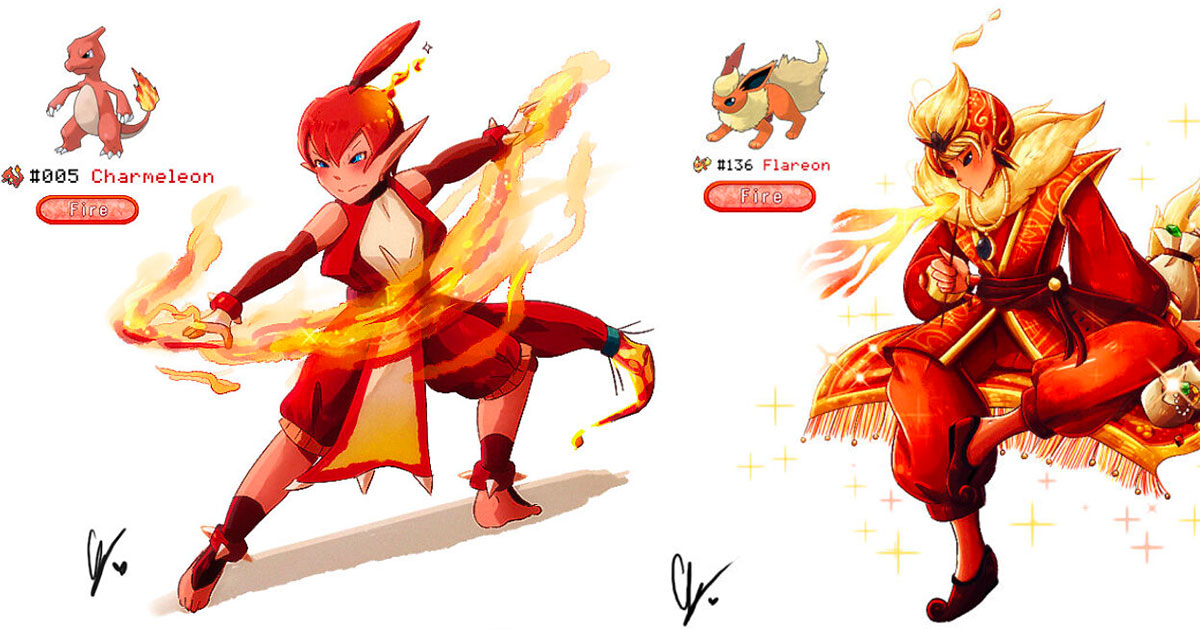 Lady Endifi enchants us again with Pokémon in human version. This time, discover 19 new creations dedicated to red Pokémon.
19 red Pokémon turned into humans
A few days ago we invited you to discover Lady Endifi's creations. This disabled artist spends her free time drawing Pokémon as if they were humans. It had already got us to discover 50 human-turned Pokémon and 17 human-turned pink Pokémon. Today she attacks 19 red Pokémon. They are not necessarily all brown, but they all have red as the dominant color.
1) Pyroli
2) Magikarp
3) Limagma
4) Volcaropod
5) Octillery
6) Migalos
7) Reptincel
8) Cizayox
9) Yanma
10) Cadoizo
11) preload
12) Voltorb
13) Caratroc
14) Coxy
15) Mega Cizayox
16) electrode
17) Coxyclaque
18) Magmar
19) Lippoutou