These enthusiasts created the very first real retractable plasma lightsaber (video)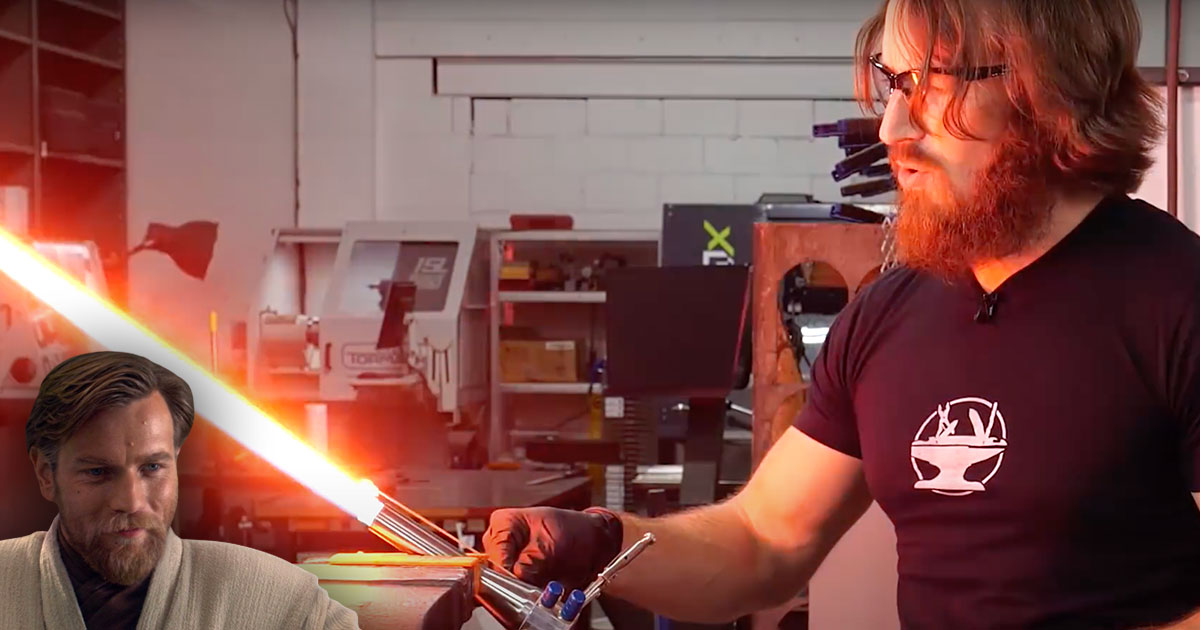 The Hacksmith is back with a crazy new geeky invention. After the collective offered us a homemade exoskeleton or repeated a scene from Jurassic Park, today they present a real plasma lightsaber.
A lightsaber bigger than life
The Hacksmith is a Youtube channel owned by geek enthusiasts who regularly make weapons and objects from their favorite films. You've done several lightsaber designs before, but the latest one is quite an accomplishment. They succeeded in making the first retractable plasma lightsaber.
Using propane, the gas we use for barbecues, and oxygen, which they radiate linearly through the weapon, they have succeeded in making the blade of a lightsaber. For the color they use different types of salt, which color the blade when burned.
You've done some door cut tests, and the result is just as effective as if Qui-Gon cut out a ship door at the beginning of The Phantom Menace. We immediately let you discover this absolutely brilliant creation that all Star Wars fans would love to snap up.
Please note that this experience was carried out by specialists with certain safety instructions. Don't have fun doing the same thing at home.