the presence of Gal Gadot in the internet users' casting rage!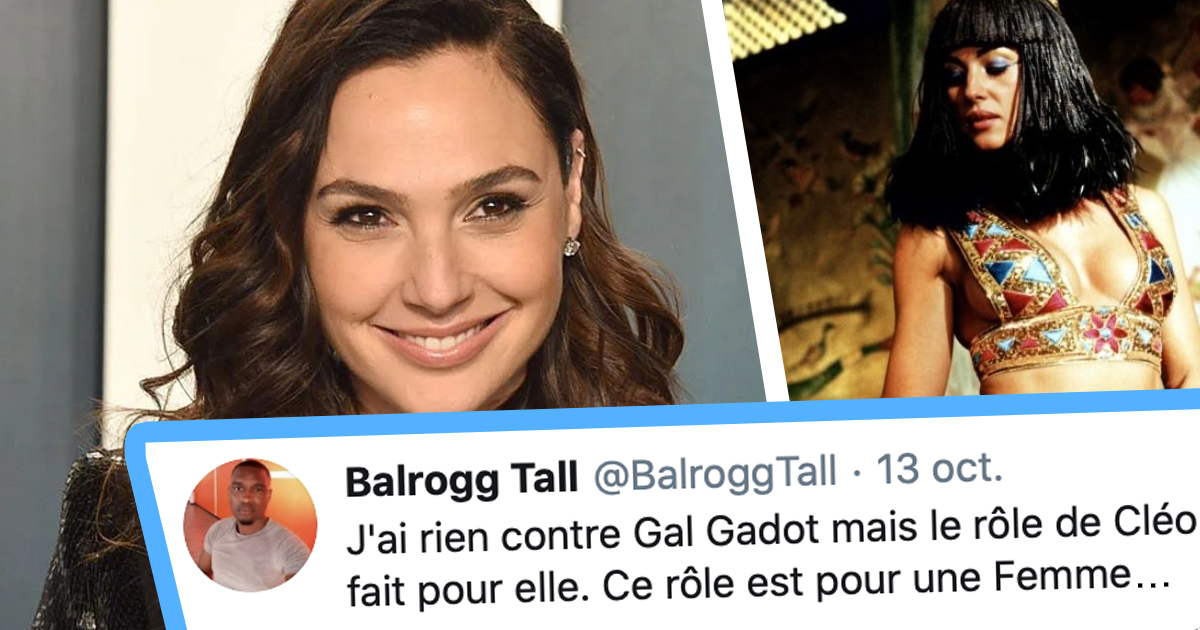 A few days ago we announced to you that Patty Jenkins, the director of Wonder Woman and Wonder Woman 1984, was going to make a film about Queen Cleopatra with Gal Gadot in the title role. But the choice of actress is far from unanimous.
Cleopatra unleashes passions
The famous Queen of Egypt, Cleopatra, is best known for igniting the passions of two great names from ancient Rome: Julius Caesar and Marc-Antoine. But today the queen awakens other passions. Indeed, Patty Jenkins' decision to entrust the role of Cleopatra to actress Gal Gadot has deeply divided social networks.
On the one hand, there are Internet users who cry badly and accuse the director of cultural appropriation and "whitewash". Cleopatra was Queen of Egypt and should therefore be embodied by a black or multiracial actress, it is said. On the other hand, there are internet users who will reply that Cleopatra came from the Lagid Dynasty, a dynasty of Macedonian origin founded by Ptolemy I, one of the generals of Alexander the Great, and that she was therefore believed to be white.
Finally, there are those who remind us that the job of an actor or actress is precisely to pretend to be what they are not and, as such, every actor or actress should have the right to interpret any role.
I have nothing against Gal Gadot, but Cleopatra's role is not made for her. This role is for an ebony woman, Cleopatra was either Black or Métis. It has been scientifically proven that Cleopatra was not white. But this truth disturbs. pic.twitter.com/gPBR6Au1TO
October 13, 2020
Controversy over Gal Gadot as Cleopatra because she is not black.
But Cleopatra is a descendant of Ptolemy, General of Alexander the Great from Europe and especially from Macedonia.
Small posthumous portrait a few years after his death. pic.twitter.com/nY1yg5nHDu
October 14, 2020
It's funny to see the same people who explained to us that a black could play Arsène Lupine and who explain to us today that a Jewish Israeli woman in the cinema cannot play # Cleopatra … #GalGadot pic.twitter.com/ 1KsVIHsJiX
October 14, 2020
History's identity use + major historical mistake: hats off to the artist for this combo.
Cleopatra VII was a Macedonian of Greek culture and not an Arab – and the roles shouldn't depend on the country in the passport #GalGadot https://t.co/ys0crx1WnY anyway
October 12, 2020
This is not the first time such a debate has broken out on social networks. Indeed, we remember that after an outcry, actress Scarlett Johansson was forced to give up the role of a transsexual and not be transsexual herself.
The repetition of these debates, of which the episode "Gal Gadot" is only an umpteenth emanation, makes us wonder what provokes it. The effective under-representation of certain minorities in Hollywood cinema can effectively polarize the debate by radicalizing the positions of internet users.
It is to be hoped, however, that Gal Gadot will not give up on his project to interpret Cleopatra VII. A fortiori that scientists are still not pinned on the skin color of the Egyptian queen, Cleopatra's tomb has not yet been discovered.
Although analysis of a body discovered in a tomb in Turkey, and possibly that of one of Cleopatra's sisters, appears to show that she was indeed a mixed race.