World
The new Funko Pop Zombies can be pre-ordered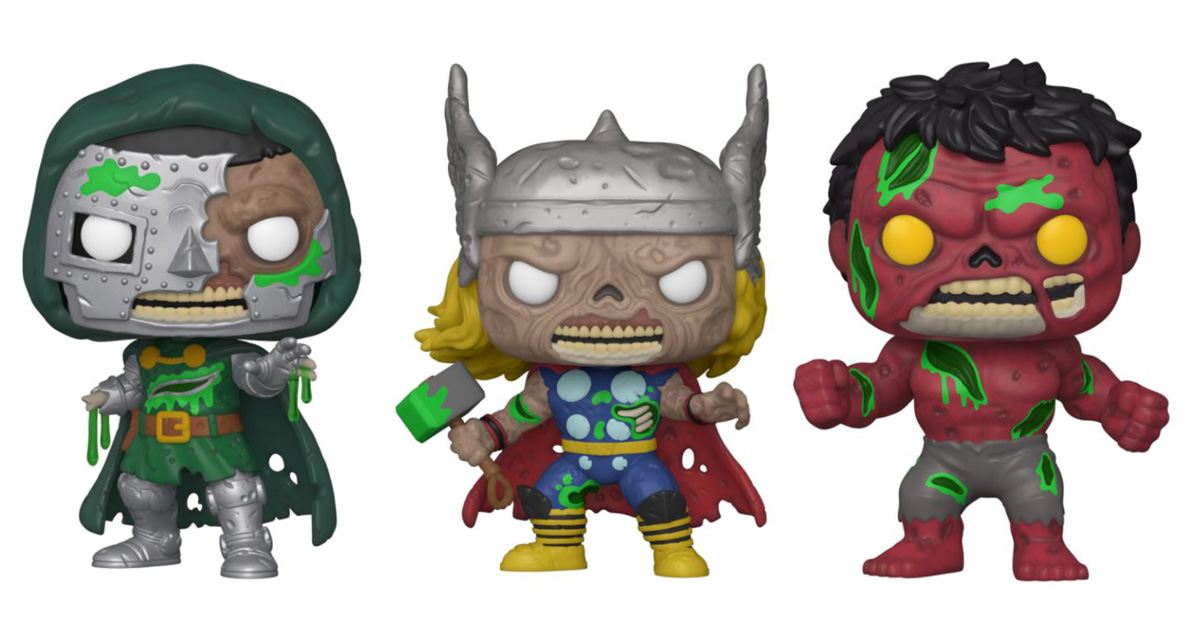 After the Lucha Libre Marvel characters we recently introduced to you, which are a nice mix of Mexican wrestling with Marvel characters, our heroes are turning into zombies today!
Marvel in zombie sauce!
This new collection takes the characters from the Marvel Universe and gives them a zombie-style makeover. The result is personable and terrible!
Available from next April, pre-order from 12.49 euros. These are of course officially licensed figures with a height of 9 cm that come with their window box.
FIGURINE FUNKO POP ZOMBIE MODOK – MARVEL
The super villain Modok is going to be even more terrifying since he was turned into a zombie, but we recognize him very quickly.
Figurine FUNKO POP ZOMBIE HULK – MARVEL
When Professor Banner transforms into the Hulk, he'll turn green, but what if Banner is a zombie? Hulk turns red and still stays so pissed off!
Figurine FUNKO POP ZOMBIE DR. DOOM – MARVEL
Doctor Doom or Dr. Doom for the original version were also infected. Hopefully he forgets his Machiavellian plans!
FIGURINE FUNKO POP ZOMBIE GAMBIT – MARVEL
This pop figure takes on the characteristics of Gambit, another superhero who evolves in the Marvel Universe, but apparently he wasn't strong enough and turned into a zombie!
Figurine FUNKO POP ZOMBIE THOR – MARVEL
Who would have thought a god could be contaminated? Thor didn't know how to be vigilant enough! If he takes the fly, he risks enormous damage with his hammer!