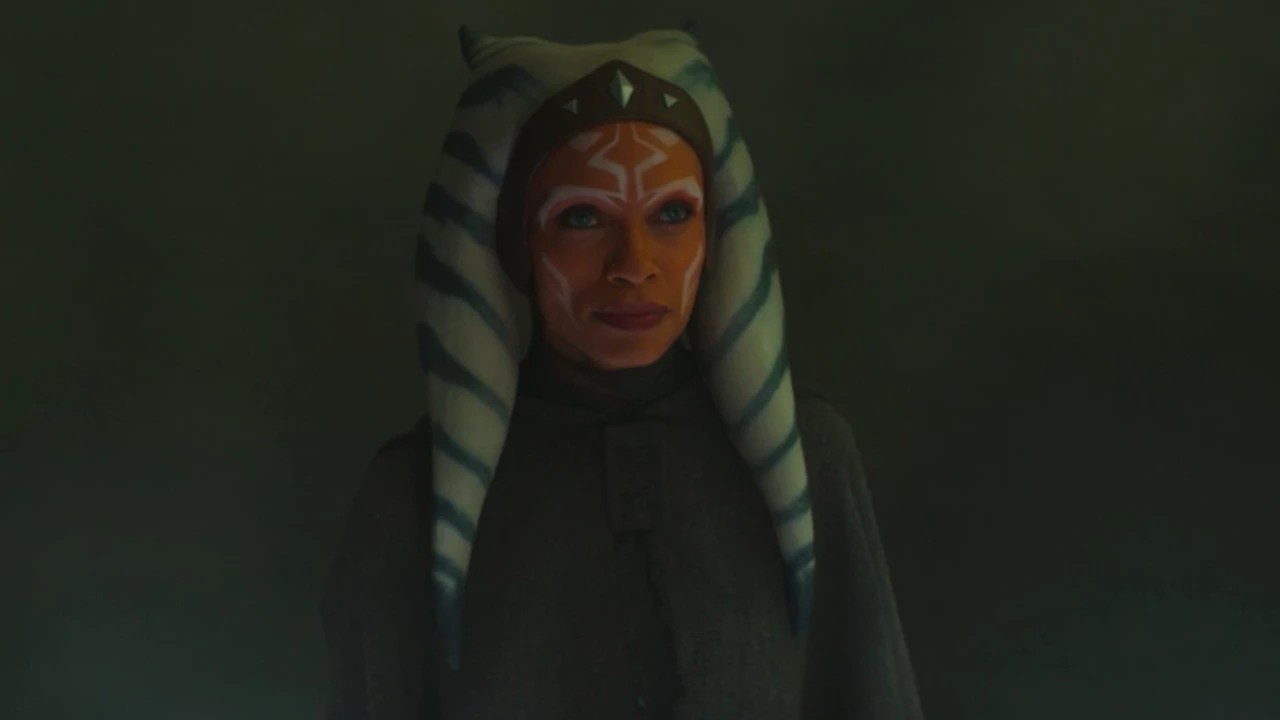 Ahsoka Tano has finally made her big comeback in the Star Wars universe. Anakin Skywalker's former apprentice actually appeared in episode 5 of season 2 of The Mandalorian. Ashley Eckstein, who gave her voice to the character in The Clone Wars and Rebels, responded to her arrival on social media. A particularly touching message.
A moving handover
Although she has never appeared in live-action Star Wars films, Ahsoka Tano is one of the fan-favorite characters in the universe created by George Lucas. When the Jedi is played by Rosario Dawson (Sin City, Daredevil) in The Mandalorian, fans don't forget Ashley Eckstein, who dubbed the voice of Ahsoka Tano in the animated series The Clone Wars and Star Wars Rebels.
Ashley Eckstein was visibly moved by her character's arrival in The Mandalorian and wanted to pay tribute to her in a post on Instagram.
Understanding Ahsoka Tano also means understanding what it means to others.
Millions of people will meet Ahsoka for the first time after seeing her in The Mandalorian, and I hope they come to experience their journey in The Clone Wars and Rebels. Millions of fans already knew Ahsoka and her presence is more important to them than just words in a script.
In The Clone Wars, Ahsoka became a public eye-catcher. Viewers experienced the series through Ahsoka, and although these stories took place in a galaxy far, far away, their feelings and emotions are very much embedded in our daily lives. Ahsoka's strength has inspired, changed and literally saved millions of people around the world.
Ahsoka, in turn, has become a beacon of hope, light and genuine goodness. Every relationship with Ahsoka is very different because it triggers the memory of a specific moment in a person's life when it inspired them. Even in the darkest of times, Ahsoka brings joy to people and that is really important.
Ahsoka taught us that you don't have to carry a sword to be powerful … and Dave Filoni reminded me that kindness is powerful. It has been 12 years (and I hope many more will come!) That we have Ahsoka Tano in our lives, #AhsokaVitEnNous now. I am overwhelmed by everyone's kindness. I have read all of your messages, DMs, comments, texts and emails and saying thank you doesn't even seem enough to me to express what your kind words mean to me.
I wish Ahsoka would continue to bring joy, light, and above all hope to people. This is the way of Ahsoka Tano.
Rosario Dawson, the character's new cast member, commented on Ashley Eckstein's contribution and thanked her warmly for her work.
Thank you forever for your sparkle Ashley !!! It is my great honor to be part of Ahsoka's legacy by your side. #AhsokaVitEnNous Indeed, this is Ahsoka's way.
A moving handover, certainly. We remind you that Ahsoka Tano will be entitled to its own series on Disney +.