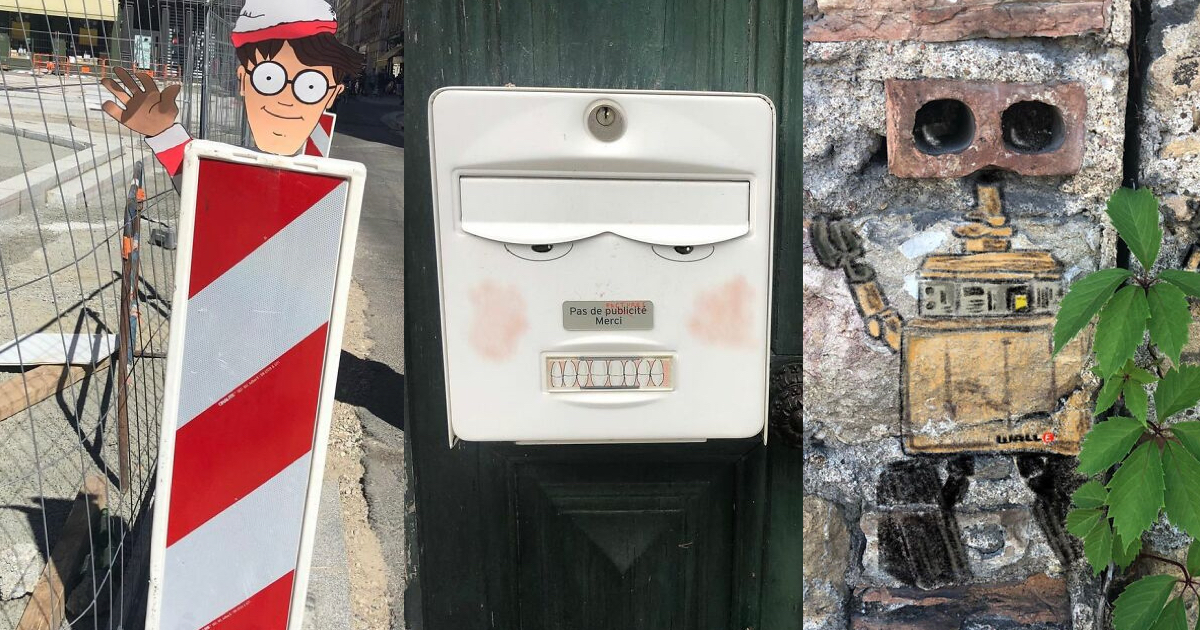 Artists who excel in the field of street art have the ability to turn every element we find on the street into an incredible work.
Today we invite you to discover the work of this French artist, known by the nickname CAL, who practices her art in the streets of Lyon. It manages to distract elements of the urban environment in order to entertain passers-by on the street.
Endowed with limitless imagination, CAL sees street furniture as something to distract and turns it into something that seems to come to life.
We let you discover this talented street artist and do not hesitate to follow her on social networks, especially on her Instagram account.
# 1
# 2
# 3
# 4
# 5
# 6
# 7
# 8th
# 9
# 10
# 11
# 12
# 13
# 14
# 15
# 16
# 17
# 18
# 19
# 20
# 21
# 22
# 23
# 24
# 25
# 26
# 27
# 28
# 29
# 30
# 31
# 32
# 33
# 34
# 35
# 36
# 37
# 38
# 39
# 40
# 41
# 42
# 43
# 44
# 45
# 46
# 47
# 48
# 49
# 50
# 51
# 52
# 53
# 54
# 55
# 56
# 57
# 58
# 59
# 60
# 61
# 62
# 63
# 64
# 65
# 66
# 67
# 68
# 69
# 70
# 71
# 72
# 73
# 74
# 75
# 76
# 77
# 78
# 79
# 80
# 81
# 82
# 83