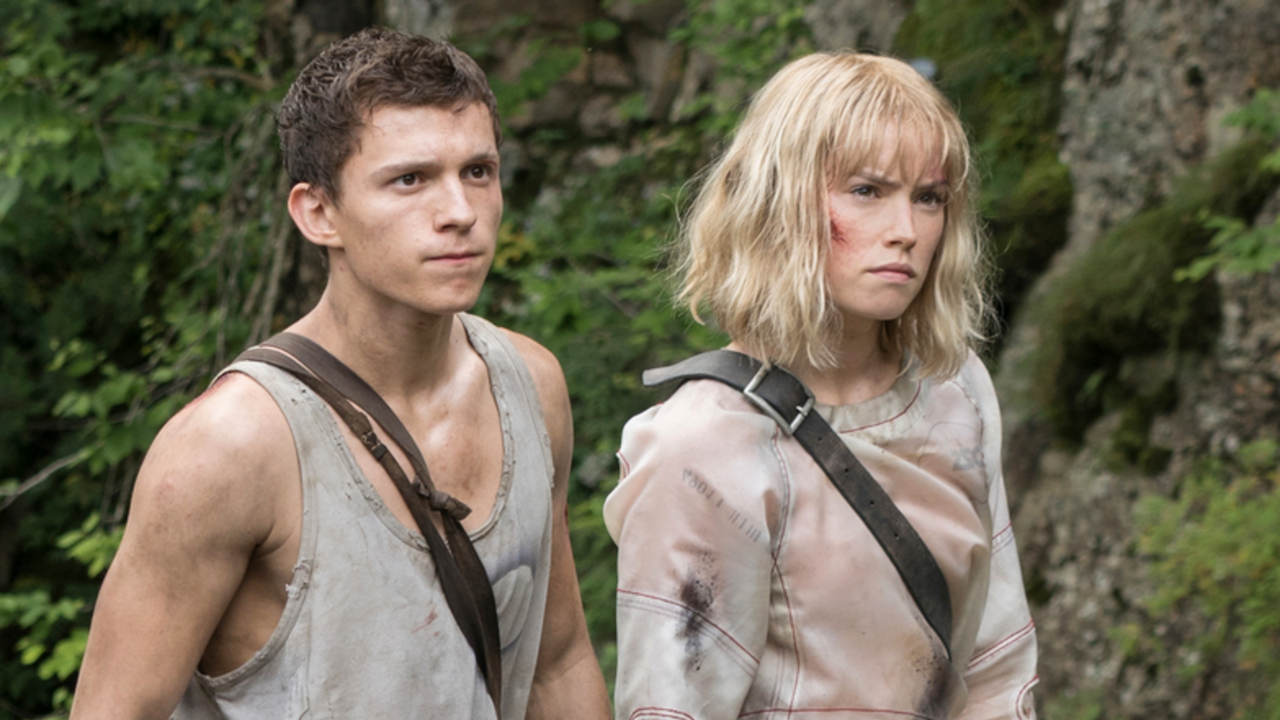 Earlier this week, about an hour long, the trailer for the movie Chaos Walking starring Daisy Ridley, Tom Holland and Mads Mikelsen leaked on YouTube. But you know what happens on the internet never really goes away. And with fans desperately waiting for an official trailer to be released, the leaked one can be seen right below:
Chaos Walking is nothing more than the first part of the film adaptation of the trilogy of the same name by Patrick Ness. For the adaptation on the big screen, Lionsgate surrounded itself with Tom Holland and Mads Mikelsen as well as Daisy Ridley. Although filming for the film was completed in November 2017, new recordings were made in April 2019, more than a year and a half later, due to the busy schedule of the flagship duo Ridley / Holland. While Daisy Ridley was on the set of Star Wars Episode IX: The Rise of Skywalker, Tom Holland stepped into his Spider-Man costume again on the set of Spider-Man: Far From Home.
Chaos Walking tells the story of Todd Hewitt (Tom Holland), the only child from Prentissville, a village of men on the colonial planet known as the "New World". According to the villagers, all of the women died from a virus spread by the Spackles, an alien race. But then "Noise" sounds. For interesting reasons, Todd goes on the run with his dog. Then he meets a girl, Viola Eade (Daisy Ridley), who discovers in passing that the women and the Spackles have not disappeared. His daily life is upside down, he has to flee next to Viola and her dog, pursued by Mayor Prentiss (Mads Mikkelsen).
GIVE US A TRAILER FOR CHAOS WALKING
pic.twitter.com/lb9DgTN47e
October 13, 2020
Directed by Doug Liman (Remembering the Skin, Mr. and Mrs. Smith, Edge of Tomorrow), Chaos Walking will hit American theaters on January 22nd. A trailer should be released in the next few weeks, at least that's what Lionsgate suggests on Twitter. The fans are eagerly awaiting an official trailer carried by a popular and above all bankable duo.