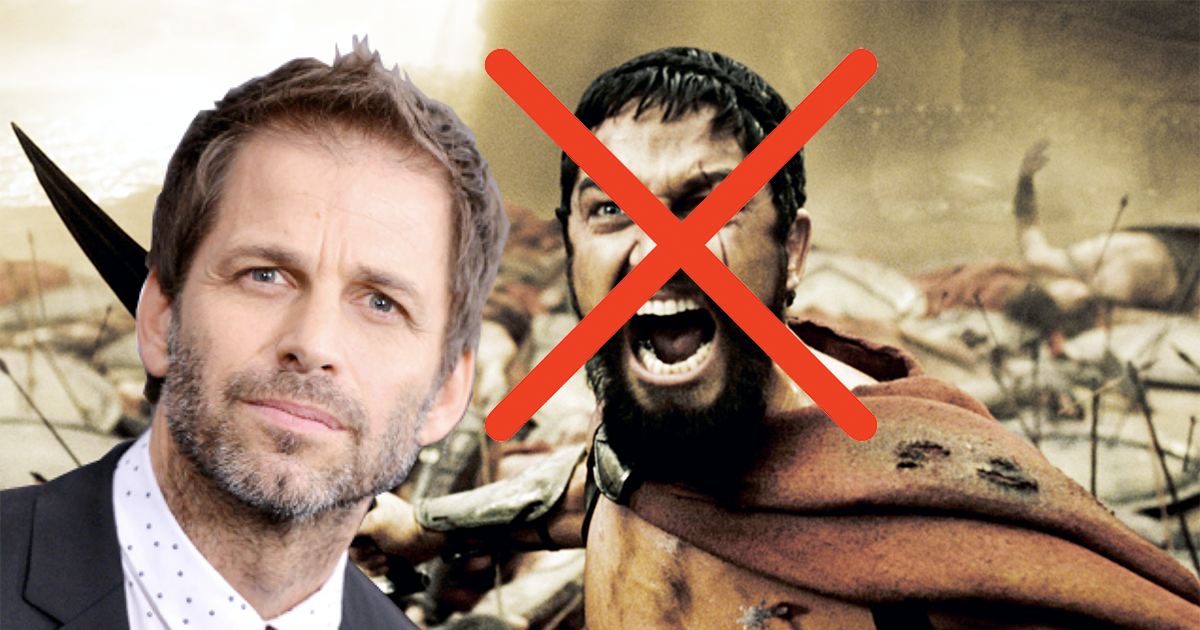 In 2006 came the film 300, which was co-written and directed by Zack Snyder. It was then his second feature film, which was adapted from the graphic novel by Franck Miller and Lynn Varley. This peplum is a fantastic version of the Battle of Thermopylae that took place in -480 BC. Took place. In 2014, the sequel to the film 300: The Birth of an Empire was published with a script that was still signed by Snyder, but with Noam Murro for realization. The box office numbers for this opus, which is both a prequel and a sequel, are excellent, generating more than $ 331 million worldwide. For this reason, actor Sullivan Stapleton declared in 2015 that he would like to star in a third episode, although no project has been announced yet. Yet the public could have seen this work since Zack Snyder wrote it. Unfortunately, as the filmmaker has just explained, the film will never see the light of day.
A scenario completed, but one that will never see the light of day
In fact, Snyder, who is currently promoting his next zombie movie, Army of the Dead for Netflix, has just stated on a podcast, The Fourth Wall of The Playlist, that while in custody he started writing the third and the last Chapter of 300:
During the pandemic, I had a deal with Warner and I wrote the final chapter of 300. But when I sat down to write it, I made a whole different movie out of it.
The director of the Man of Steel and Justice League explains that the project was called Blood and Ashes and the plot centered on Alexander the Great quickly turned into a romance movie:
It became a film about the relationship between Alexander and Hephaestion. It's become a love story. So there was no room for the third film.
The Warner / Snyder: I don't love you either
Zack Snyder explains that Blood and Ashes was a wonderful love story that lived with the war and that he was excited to bring it to the table and, in particular, to bring the movie to the big screen. Unfortunately, Warner will reject the scenario. And for the director, the studio turned down the project for one very simple reason:
You know, they're not big fans of mine.
And he doesn't stop there arguing that Warner is "anti-Snyder" when talking about his return to the DCEU. However, Snyder directed Man of Steel in 2013, then Batman vs Superman: Dawn of Justice and the Warner relented at fan request so the director could offer his proposed Snyder's Cut of Justice League on HBO Max. In another interview, he also talks about his relationship with the studio:
It was cool doing the snyder cut, it was fun and everything. But the warner tortured me all along, for one reason or another. You can't change it. No idea why …
Even if the collaboration between the two parties doesn't seem to be at the top, Snyder was able to shoot three films for Warner with Watchmen in 2009, 2010 the Kingdom of Ga'Hoole: The Legend of the Guardians and 2010 Sucker Punch the year. next. However, we are not immune to the studio changing their mind one day and eventually accepting Snyder's script …