World
The delivery man caught his hand in his pocket when he stole PlayStation and Nintendo consoles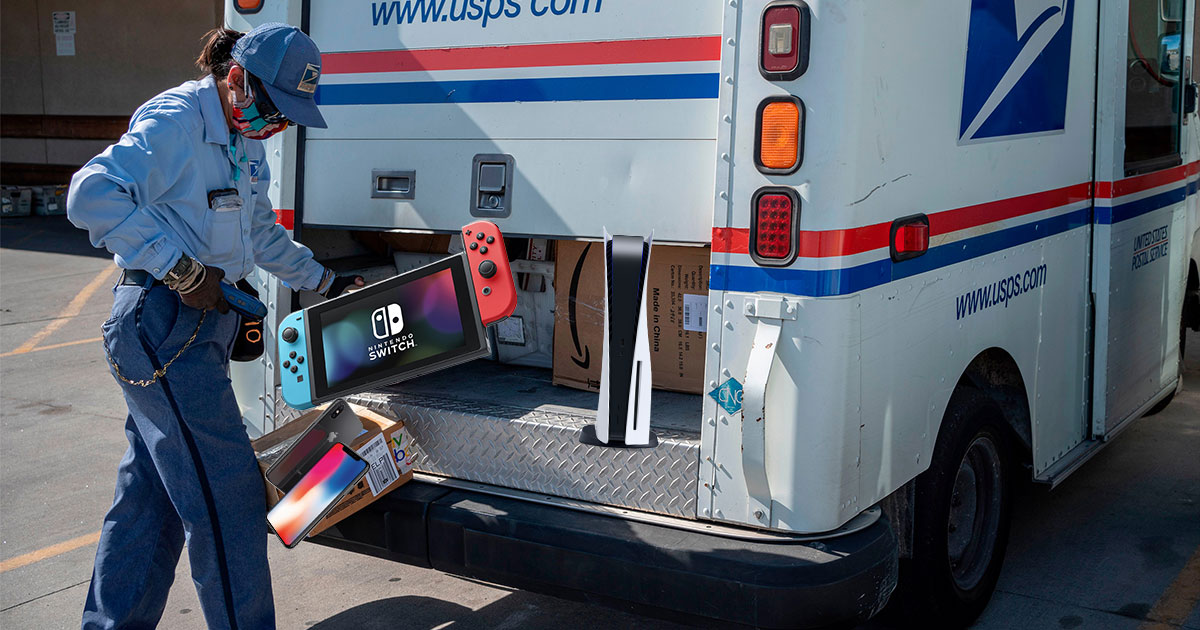 With the release of the PlayStation 5 and Xbox Series S and X, the theft of packages during delivery has skyrocketed. Many have been the victims who have turned to social media to address the issues. Open, lost, stolen packages and delivery services have been singled out more recently.
repeated theft for several months
An American delivery driver who stole a package was sentenced by the American courts to 9 months of house arrest and a fine of $ 20,000. Zoheb A. Deura, 34, based in Derby, Connecticut, was guilty of numerous package thefts between February and April 2020.
PlayStation and Nintendo game consoles, iPhone, Mac and Deura have also stolen shoes and clothes. The American has since resigned from the Post, where he worked as a supervisor. Although the crimes were committed prior to the introduction of next-generation consoles, they coincide with the numerous delivery problems that emerged in late 2020. Testimonials from customers who have suffered various setbacks have penetrated social networks.
Although the major delivery services claim to be prepared accordingly, not a day goes by without Colissimo and Amazon being prompted on Twitter about an opened or lost package. Hopefully the victims of these problems will be compensated.