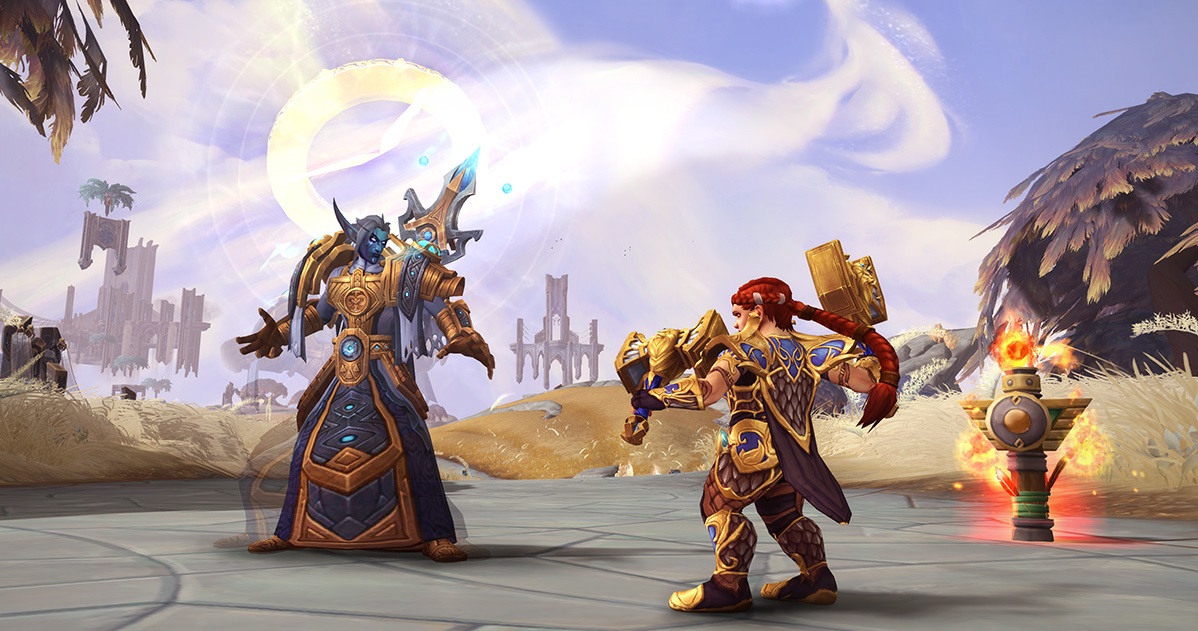 World of Warcraft is a particularly complete MMORPG. Between the universe, quests, characters, classes, dungeons, raids and other pieces of equipment, players can continue to roam the regions without ever completing all of the available content. But in a future update, customization lovers can get their hands on a long-awaited customization accessory.
An expected customization accessory will come
As the months go by, Blizzard continues to update World of Warcraft with various content. A jumble of content that sometimes leaks through the fault of dataminers, searching the game files for additions. And thanks to the curiosity of a Dataminer, World of Warcraft gamers will be delighted to learn that Update 9.1, discovered on the MMORPG test servers, brings an expected customization accessory: glasses.
For several years now, many players have asked for glasses for their characters. An accessory that may turn out to be out of date in a video game at first glance, but adds to the role-playing game for fans of this style of play. Although the method of obtaining this new accessory remains a mystery, the data processors managed to bring out a total of 6 models.
Of the 6 discovered, 3 relate to full glass glasses, the other 3 to semi-glass glasses. Of these 6 models, only designs from 4 pairs were discovered. 2 are still to be found and Blizzard should bring them out in the coming days. Apparently, these discoveries were made through the World of Warcraft test servers. It is therefore possible that details will change before they are displayed on the official servers.
The customization options will therefore continue to expand as new updates are made available. Shadowlands in particular made it possible to add scars, tattoos, as well as new hairstyles. The customization elements are always good to take on, although some players would undoubtedly have preferred to see them in transmog form.