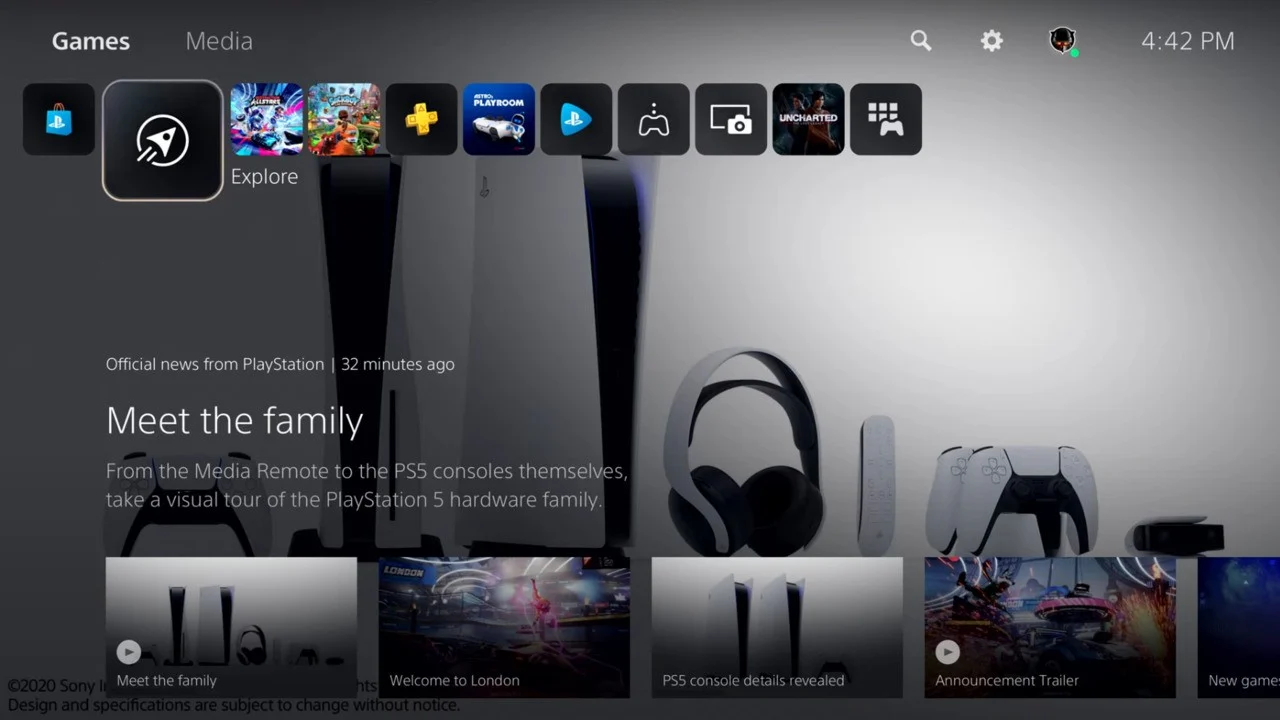 Sony has tested the user interface on its PlayStation 5 several times over the past few months. While Microsoft has already formalized and presented the user interface of its Xbox Series X, its eyes have been on the Japanese manufacturer and have been waiting for the latter to introduce the interface of its next-generation consoles. Now it's done, the video proof.
A fluid and simplified interface
As you can see above, Sony presented the user interface of its PlayStation 5 in a video of just over 11 minutes. We discover a PlayStation 5 out of standby mode. as the game Sackboy: A Big Adventure spins in the background. Before returning to the game, the video describes the various features of this new user interface. Note that this menu appears every time you press the PlayStation button on the DualSense controller.
In particular, the great novelty of this interface is the arrival of activities. They allow players to discover their progression regarding a level, unlock a secret and in some cases even teleport to the location named by the activity for an optimized solution. Note that this feature includes Help, which enables players in need to help players in need without having to search the internet for answers themselves.
The PlayStation 5 interface also makes it easier for players to interact and saves time after receiving notification that someone wants to speak to us. In addition, thanks to the console's SSD, it is possible to join a player on our friends list quickly and directly from the Game Center from a player's game. Note that PlayStation will be releasing more information in the coming weeks as the next-gen user interface was not able to fully show itself in this video.