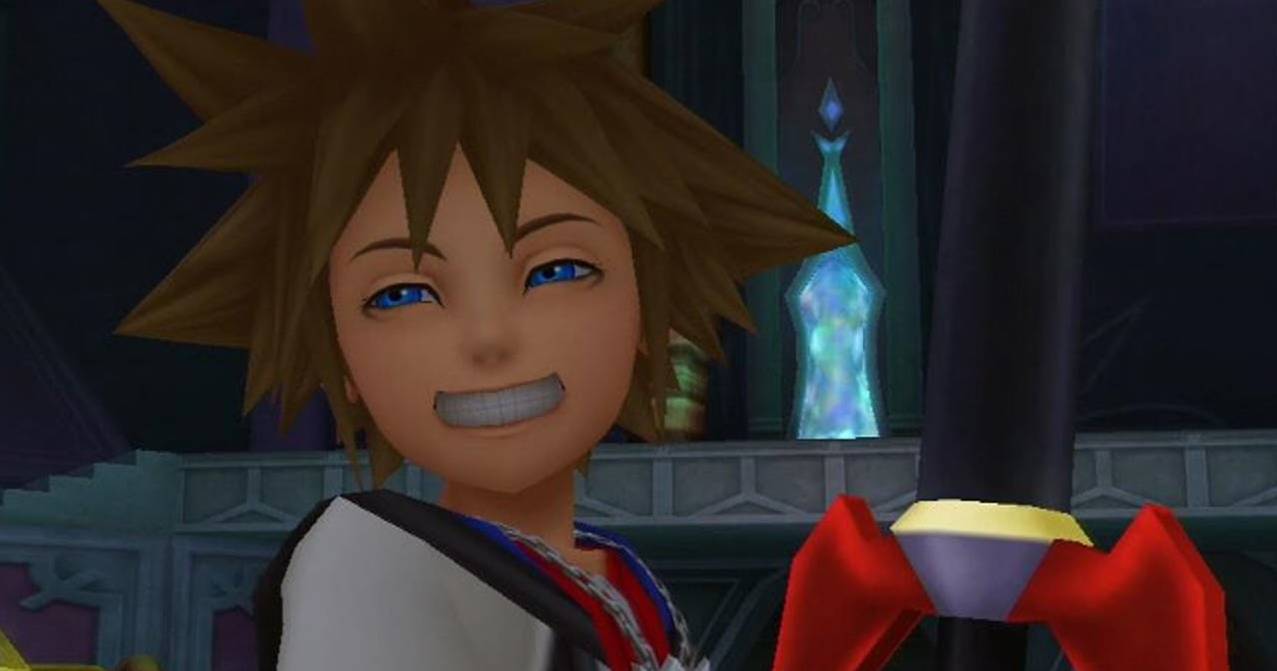 Kingdom Hearts is undoubtedly one of the games that rocked the childhood of a vast majority of gamers who had the PS2 as their first or second console. This is a cult license that lovingly combines two of the most popular licenses among geeks: Disney and Final Fantasy. The first game was released in 2002 and the last in 2019, a longevity that has allowed many to grow with you. The PC version of the games that was released last year didn't particularly appeal to French fans due to one point and this has now been fixed.
Kingdom Hearts: A mod for French players
If, like me, you discovered the series from the PS2 titles, you must have been bothered a little if you want to dive back into the more modern versions on Xbox One, PS4 and PC. In fact, there is no French voice in these newer versions. Farewell to Donal Reignoux in Sora, Mathias Kozlwski in Riku or the usual French films from Disney films: Laurent Pasquier in Mickey, Sylvain Caruso in Donald and Gérard Rinaldi in Goofy and so many others, as it was (almost) all of the cast animation classics were present.
With these versions, players had no choice but to take either the English or Japanese voices out of the games! A shameful blasphemy for the most extreme fans. Fortunately, developer Noxalus and his team managed to recreate French voices in the PC version of Kingdom Hearts! A job that took more than two months to invest to make the VFs of the Final Mix versions of the first and second game available. The patch thus adds the VFs of the characters in combat, in the cutscenes, in the pre-rendered cutscenes from the entry and end of the game, as well as some text changes such as the rubber ship block shortcuts.
We made it ! We have restored the French voices to the PC version of Kingdom Hearts !!!! ud83c udf89 ud83c udf89 ud83c udf89
Almost 2 months of effort (since the game was released) but it paid off! Thanks again to the whole team!
You can find the patch here: https://t.co/drrXPc051j#kingdomhearts #KHFMVF
May 22, 2021
An extraordinary synchronization
Kingdom Hearts is a good example of France having good synchronization despite what the anti-VF can say about it. Granted, Disney put the budget back then by bringing back all (or almost) the cast of the original VFs of its animated characters, but we can also welcome the voices of characters from Final Fantasy who were previously deprived of them, Brice Ournac as Tiddus (Henry in The Last of Us, Josh in Watch Dogs 2) or Tanguy Goasdoué as Cloud (Jin in Samurai Champloo, William in Westworld), who will even take on the role of Cloud for the 2020 remake of Final Fantasy VII!
This patch is very easy to install as you have to go to the Noxalus Github site and select the version you want to install (light 204MB and heavier 664MB). Then follow the instructions. On his Twitter account, Noxalus regularly shared the progress of his work in videos and gave pretty funny moments where the voices were well installed but not in the right place. In one of the videos you can hear Sora launch critical attacks while doing "CARE!" "COAL BASIN!" "LIGHTNING!". A colossal job of correction that we can easily imagine …
I finally managed to replace the voices in battle! Ud83c udf89
There is still a lot of work to be done, but the last major hurdle for a VF patch for the PC version has just come down! Ud83d udc40 #KingdomHearts #KHFMVF pic.twitter.com/7hdXjUrmiQ
May 2, 2021
I am new to the SCD format which is used for singing in KHFM PCs. I still haven't been able to determine where the order of the sounds is set, but I can fix the order by hand.
I hope to find a solution to avoid this … #kingdomhearts #KHFMVF pic.twitter.com/B2vIyE3Dpi
May 4, 2021