the bad mood on Twitter on International Women's Day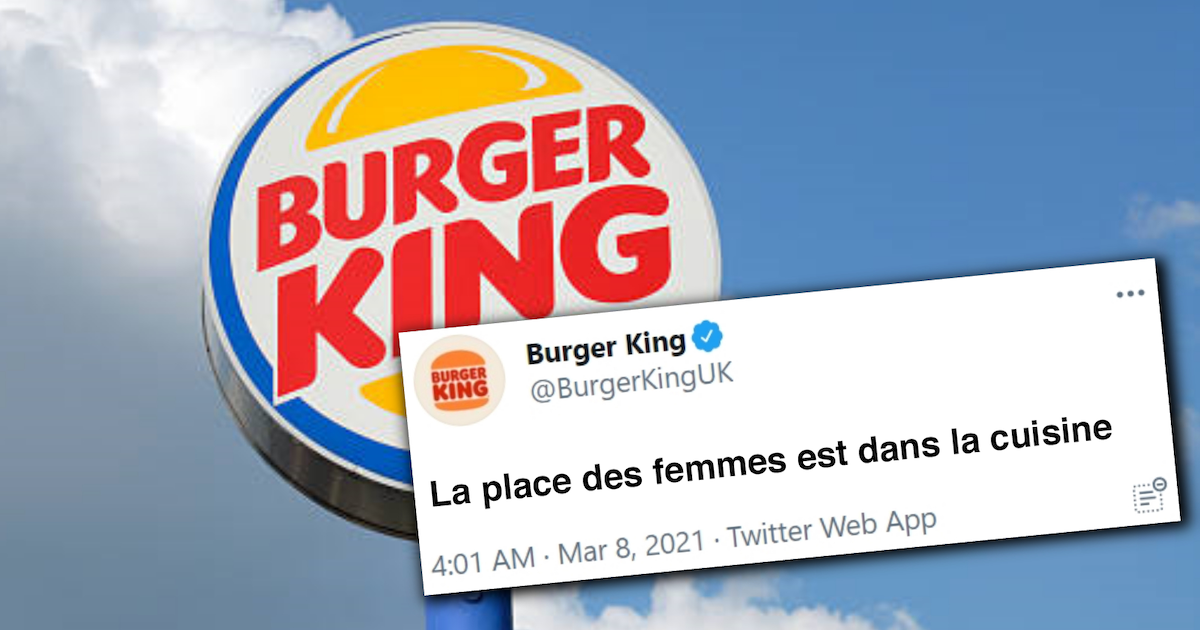 This is what we can call the bad buzz … and it is the risk of getting into controversy as a brand or institution when communicating on social networks. It is not the national police that say the opposite. Today, it's the Burger King fast food chain that shook a little for many internet users on International Women's Day with a tweet that pissed them off.
"Women's place is in the kitchen"
In fact, we are used to Burger King on social networks and its excellent tweets to ensure its communication. But we have to admit that his latest breakthrough on Twitter on Monday March 8th, 2021, International Women's Day, almost turned into a fiasco. The reason ? A tweet from the British fast food chain that was interpreted by many internet users as provocative and sexist But what could have provoked this anger? The tweet below in which the brand writes, "Women's place is in the kitchen".
It has to be said that on this day we are raising public awareness of the place of women in society, this is not the best way to get people moving. The tweet very quickly triggered a lot of negative reactions from internet users.
Burger King has therefore decided to post another message after this tweet to provide clarity to the critics. In a long self-explanatory thread, the company states "if they want it of course". As a side note, his tweet should highlight the fact that "only 20% of chefs are women" in the UK and that the brand is "looking to change the male-to-female ratio in the restaurant industry by giving employees the opportunity to do so." make a culinary career ".
Following these statements, Burger King announced the creation of a new program of "grants" to help its restaurant staff "achieve their culinary dreams". All of this before you decide to delete the original tweet as it will be rated bad given the reactions it generated and apologize by promising that they will be at a better level next time!