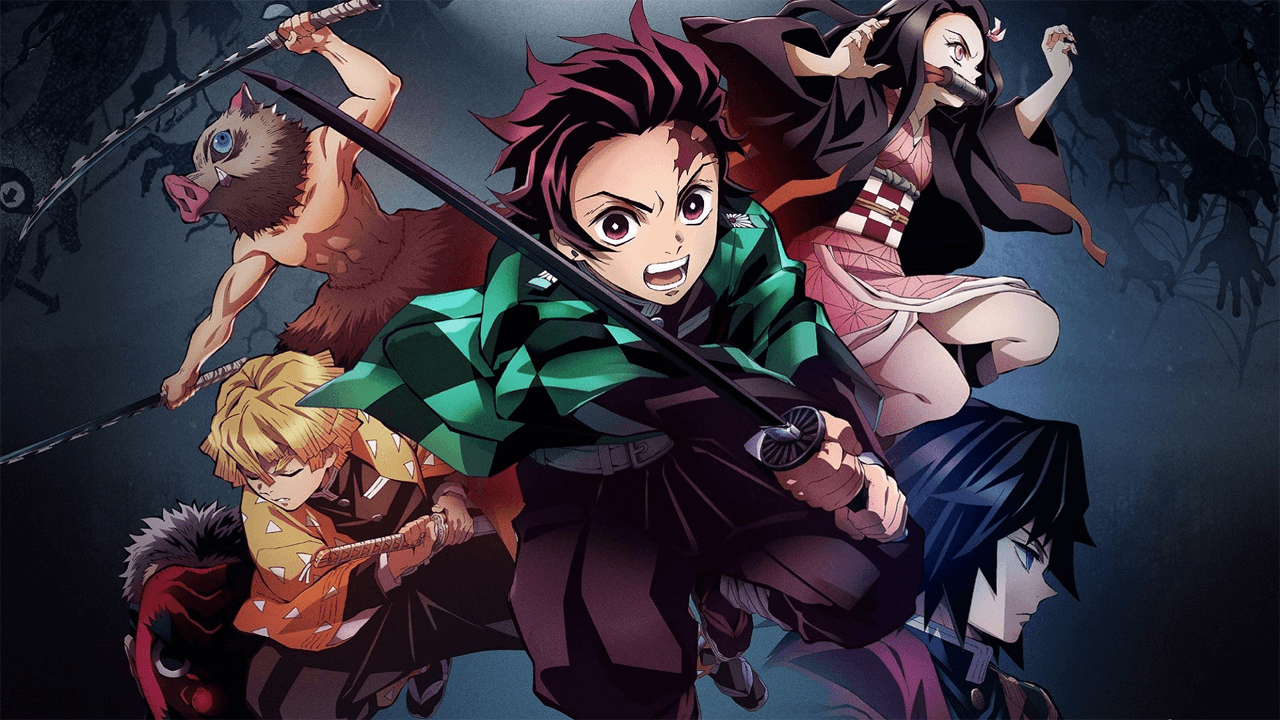 American collectible figure Funko has unveiled a brand new collection that pays homage to Koyoharu Gotōges Demon Slayer.
Demon slayer: demons, swords and battles
The manga tells the story of the young Kamado Tanjirō, who lost his whole family in a demon attack. The only person he finds is his little sister Nezuko, but she is no longer the same, she was turned into a demon by Muzan Kibutsuji.
Demon Slayer was so successful that it was released as an animated series. More recently, we have been entitled to an animated film called Demon Slayer: Kimetsu no Yaiba – The Infinity Train.
Back to the characters we find the main characters. They can be pre-ordered in our shop at a price of 12.49 euros. They are officially licensed and come with their window box.
FIGURINE FUNKO POP MUZAN KIBUTSUJI – DEMON SLAYER N ° 871
Muzan Kibutsuji is the big bad guy who turned little Nezuko, Tanjiro's sister, into a demon, and we find him with this character who puts him in the spotlight in a very classy outfit.
FUNKO POP NEZUKO KAMADO FIGURE – DEMON SLAYER N ° 868
The only survivor of the Kamado family, she was found by her brother after a demon attacked when he was away, but has not been the same since becoming a demon. You can easily recognize her by her light pink kimono and bamboo gag.
FIGURINE FUNKO POP ZENITSU AGATSUMA – DEMON SLAYER N ° 869
One of Tanjiro's loyal companions, Zenitsu Agatsuma, also has the right to his small collector's figure. This represents him with closed eyes, a peaceful air and his orange kimono.
FUNKO POP INOSUKE HASHIBIRA FIGURE – DEMON SLAYER N ° 870
Inosuke Hashibira is also a companion of Tanjirō and a demon slayer. He can easily be recognized by his boar's head, which he wears like a mask.
FIGURINE FUNKO POP TANJIRO KAMADO – DEMON LAYER N ° 867
Tanjirō is one of the main characters in the manga and in the series. The pop figure pays him a beautiful homage with his green and black kimono.
FUNKO POP MOMENT XL TANJIRO VS RUI FIGURINE – DEMON SLAYER
This pop is an XL model and highlights the struggle between Riu and Tanjirō. It is also a central piece for this new collection.