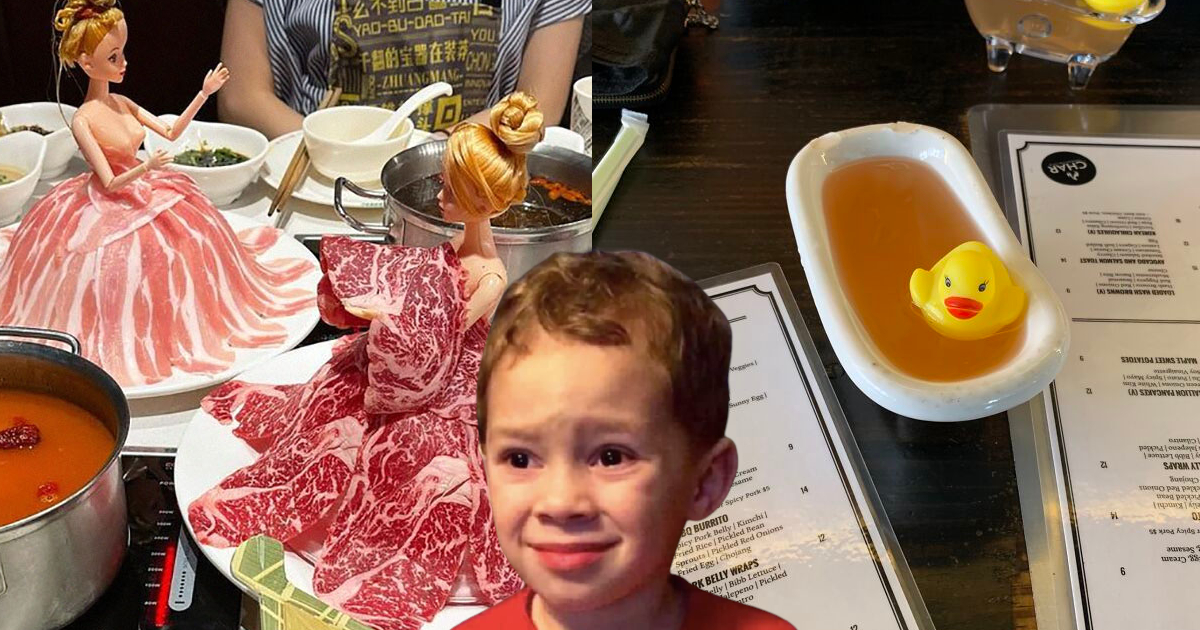 We Want Plates is an association of foodies who come together so that restaurants serve on plates rather than pieces of wood or tiles. To do this, they mock all the culinary presentations they receive on the Internet. Without delay, discover the 50 photos of these curious dishes, to say the least.
# 1 I hope the shovel wasn't used for digging recently
# 2 apparently there were no more plates
# 3 why use cutlery when you can eat with your hands
# 4 salad lollipops
# 5 Small cocktail in your bathtub without forgetting your little rubber duck
# 6 This breakfast seems to be served on clay
# 7 Apparently suitable for vaccination
# 8 Hope the shoe is new
# 9 shovel shovel shovel like the day
# 10 what happened?
No. 11 served on reinforced concrete
# 12 Watch out for splinters in your tacos
# 13 eh
Bacon dryer No. 14
# 15 Dessert served in the ashtray
Lego bread basket No. 16
# 17 Wood-fired pizza never lived up to its name
# 18 They no longer need to be served as they can be rolled to the customer's table
# 19 Redbull ice cream
# 20 Trout childhood
# 21 hope it's new
# 22 bundles of meat
# 23 the piece of wood accompanied by its juice coulis
# 24 Apparently they take care of their container
# 25 A biryani … original
# 26 Sauce in a urinal
# 27 a flying saucer as a plate
# 28 Breakfast in a glass
# 29 hope they are clean
# 30 turned the plate and water jug ​​upside down
# 31 if you order an iPhone on request
# 32 everyone serves
# 33 Canned cocktail
# 34 when your dentist becomes a restorer
# 35 onion and metal donut
# 36 Chocolate truffle on his pitchfork
# 37 one stone, two birds
# 38 Starter sausages arranged on a pillow
# 39 Reusing server order books is possible
40 croutons attached to barbed wire
No. 41 polystyrene
# 42 Tasting menu with iron wire
# 43 broken
# 44 the picture is misleading
# 45 Taken from a deer
# 46 discovered new tree species
# 47 teeth of the sea
# 48 Brownie served in a container
# 49 Onion soup served in onions
# 50 Don't eat for two days before devouring this