That scene that made the entire cast vomit while filming the series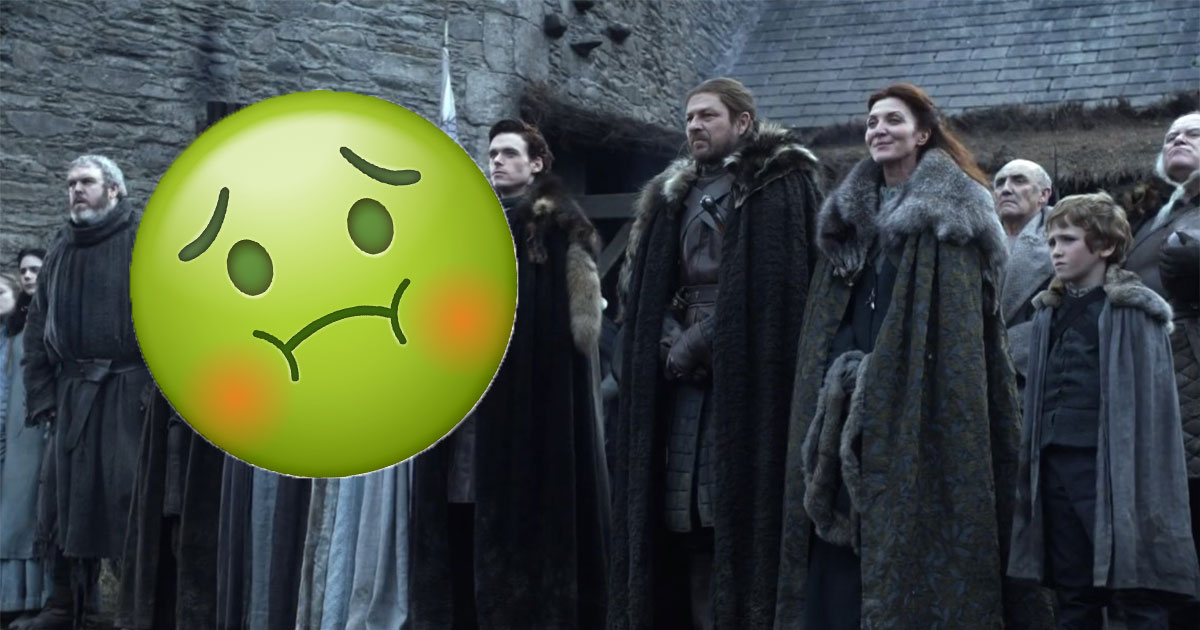 Filming Game of Thrones wasn't easy. Between the epic battles, the unsavory deaths, the rapes, and the torture scenes, the film crews and cast had a lot to do. Nevertheless, one scene stands out. A scene so disgusting that almost everyone vomited.
when the bowel is empty
Weeks go by and James Hibberd's book "Fire Can't Kill a Dragon" continues to tell us the secrets of the Game of Thrones series. Despite its bloodshed, usual beheadings, and charred corpses, Game of Thrones only needed a single animal corpse to turn the stomachs of all of its teams. Bryan Cogman testifies to this memorable moment despite himself when the production wanted to bring back a real dead deer on set for the sake of realism.
You know, during the very first episode of the very first season, Ned Stark, accompanied by his sons and a few men, discovers the corpse of a deer on the way back, courage in the air. There he also finds the corpse of a huge wolf, nearby wiggling boys who are finally trained and fed by the Stark siblings. Although the disgust cannot be read on their faces, the actors and some technicians threw themselves up to this dead deer.
And for good reason, the disgusting gases emitted from the corpse's bowels are testing its stomach:
"Instead of using a stuffed deer to cut it to show the organs, we had a real dead deer. It was swollen and filled with gas. We did everything in this scene before we opened the deer's belly Then we got to that moment when we put a knife in. Nobody expected it. The guts came out and the smell made the whole team vomit, "explains Tim Van Patten, director of the first two. Episodes of the series.
A scene that is difficult to qualify as "primordial" for the plot of the series and which still shaped many heads on the film set. The most memorable scenes are not necessarily what we expect. And if you want to discover other behind-the-scenes anecdotes, you can pre-order the book here on Amazon, just like you did with Fnac.