That is why the whole world sets its location on "France"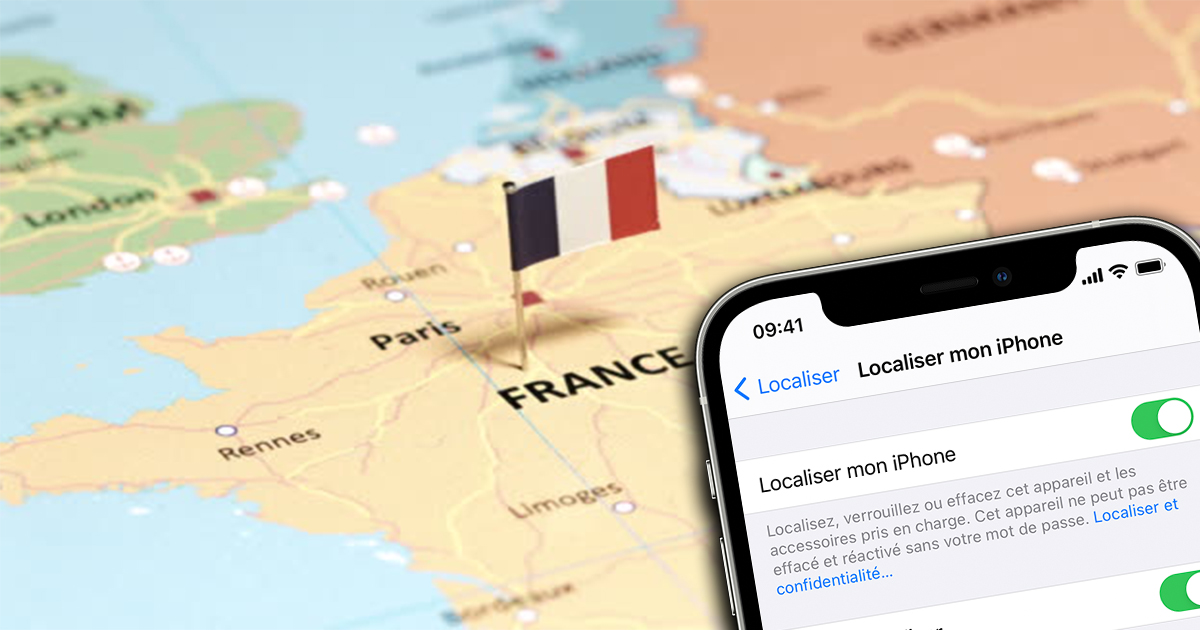 Many Apple users abroad automatically set the location of their iPhone to "France", which made us curious. We invite you to find out what the reason is.
Little known information in France
French iPhone users tend to ignore it, but there is a rumor abroad: we should set the location of iPhones to "France" to avoid slowing down old devices. Internet users therefore adjust the position of their iPhone in France, while not living there, in order to "speed up their device".
The "hack" in question has received a lot of attention on Reddit and other social media networks. It claims that it prevents devices from slowing down, a slowdown seen on many older iPhones. So where did this idea come from?
an established rumor since 2020
According to a report by GizChina, it all goes back to a fine imposed on Apple in 2020 following an investigation by the Directorate-General for Competition, Consumption and Fraud Prevention (DGCCRF). The company was fined 25 million euros last year for deliberately slowing down older devices without telling consumers that installing updates would slow them down.
Apple confirmed in 2017 that the company was actually slowing down older devices, saying it wanted to increase the performance of lithium-ion batteries as they age. Specifically, Apple wrote in a statement on its website:
Electronic components require a minimum voltage to function properly. If the operation can no longer be supported with the full capabilities of the power management system, the system carries out a shutdown in order to preserve these electronic components. Although this shutdown is by design from a device perspective, it may be unexpected by the user.
Because of this, it has been shown that when users download updates for their older iPhone models (Apple claims this originated from the iPhone 8), they were downloading software that actually slowed their iPhone models down to avoid downtime and avoid other battery problems. This apparently led to some iPhone users accusing the company of taking advantage of a planned obsolescence.
France or nothing according to rumor
According to the GizChina report, many overseas users believe that Apple has stopped this performance slowdown in the country since the French lawsuit and that setting their old iPhone's region to "France" would disable the slowdown. It is for this reason that so many Apple users abroad claim to be based in France. Also, be aware that Apple has implemented various battery health settings in newer phones running iOS 11.3 and later that will tell you if your battery is aging and, if so, when to replace it.
And if you're a big fan of Apple products, we invite you to discover the top 10 craziest concepts for the next iPhone 13.