Stallone officially back with new cast names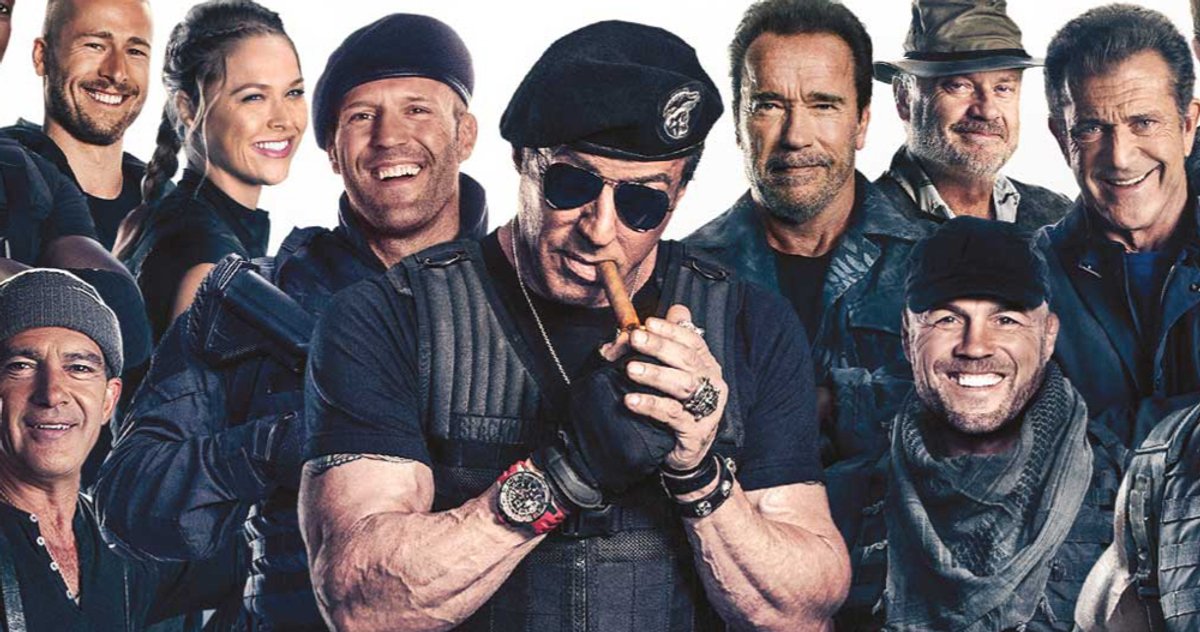 For anyone who grew up in the 80s / 90s, the Expendables franchise is a childhood dream. Action and iconic movie stars in one movie! The franchise, which started in 2010, comprises three films and the question of a fourth opus has been around for some time. Good news today: this new episode is official and to be revealed with its cast that will see some new faces arrive.
More and more 5-star castings
In fact, in 2010 we discovered Expendables: Special Unit, written and directed by Sylvester Stallone, in which he shared the bill with other big action movie stars. Including Jason Statham, Jet Li, Bruce Willis, Mickey Rourke and Arnold Schwarzenegger.
Stallone will then write the two sequels, but withdrew from directing to entrust them to Simon West and Patrick Hughes. And with each new opus, the cast is enriched by new stars. Chuck Norris and Jean-Claude Van Damme joined the team in 2012, and in 2014 we found Mel Gibson, Wesley Snipes and Antonio Banderas who joined the Expendables.
Finally a new work officially
A fourth part had been a lot of talking point for some time or possibly a spin-off revolving around the character of Jason Statham, nothing had been formalized until now. Aside from the fact that the project is in development today, as the Hollywood Reporter reports, and filming will begin this fall, in October, under the eyes of stuntman Scott Waugh, who will be directing it.
For this new adventure, Statham, Lundgren, Courture and Stallone resume their respective roles and are supported by newbies. The American media has announced that Curtis Jackson aka 50 Cent, Megan Fox and the actor and Thai martial arts master Tony Jaa will join the cast of this episode.
Spenser Cohen is in charge of the script, all overseen by Max Adams and John Joseph Connolly. For the time being, no release date has been announced for this Expendable 4.