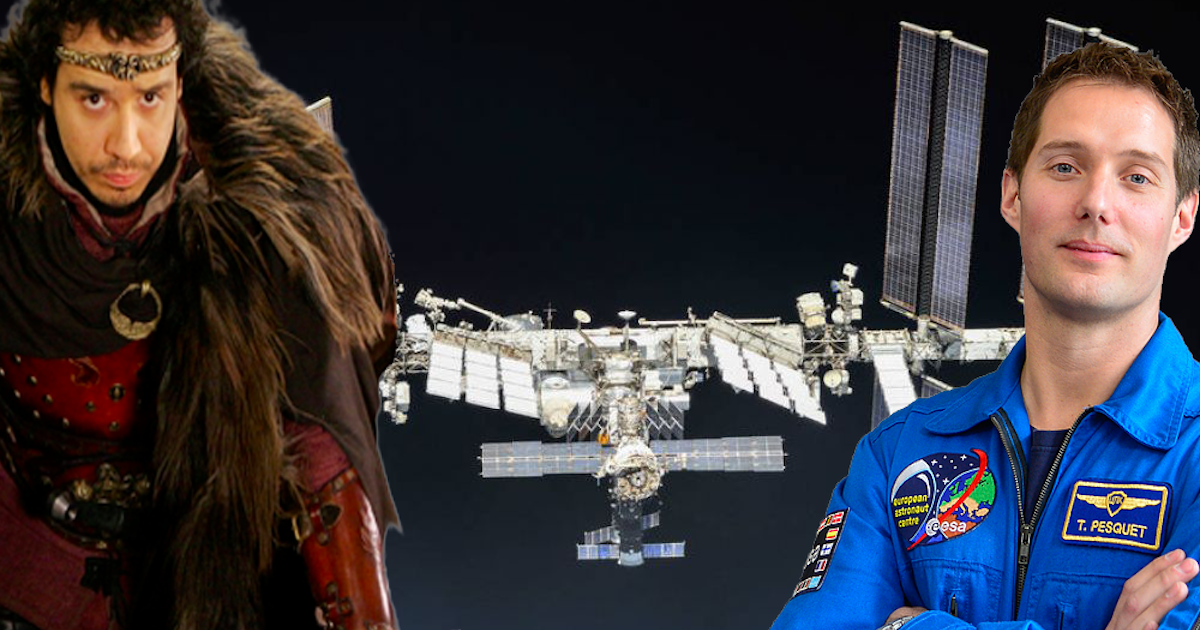 Thomas Pesquet has just arrived at the International Space Station and did not go there empty-handed. Indeed, the French astronaut did not forget to take the entire Kaamelott with him to accompany him during the six months he will spend in space. The cult replicas of Kaamelott, the series designed and produced by Alexandre Astier, will resonate between the walls of the ISS. And the fans of the cult series broadcast on M6 no longer needed to hope for something completely new in space.
Kaamelott, the space exclusive film?
After launching aboard SpaceX's Crew Dragon capsule, Thomas Pesquet joined the International Space Station for a six-month stint. In order to be busy in his spare time, the astronaut did not forget to take the complete Kaamelott series with him. When this news was announced, fans of the series did not have time to come up with a new project.
Indeed, fans of Alexandre Astier, who are impatiently waiting for the release of Kaamelott, the film scheduled for July 21st, hope that their unusual idea will be realized: to broadcast the film in space in "space exclusivity"!
To this end, they have started a petition on the MesOpinions website in the hope that the director will hear about the project. Almost 2,000 people have already signed the petition. On this page we can read that Pesquet is a fan of Kaamelott and Astier is a fan of space (the actor also dedicated his one-man show L'Exoconference to this topic), therefore the first viewer of the film is Thomas Pesquet!
The authors of the petition sincerely hope that their approach will be repeated on social networks and would like all fans who support the idea of ​​this project to communicate on social networks using the hashtag #Kaamelottdanslespace.
It remains to be seen whether the petition will gain momentum and whether the project will reach the ears of Alexandre Astier, who always dreamed of becoming an astronaut. We hope so, because if the one who gave the asteroid 236984 its name hears the call and reacts positively to the request of the fans, Kaamelott, the film will be the first feature film to be shown in space.
In the meantime, if you like the idea, you can sign the petition. For Thomas Pesquet, all you have to do is see or check Kaamelott's squadrons before discovering the film (possibly) in the ISS more than 400 kilometers above our heads.