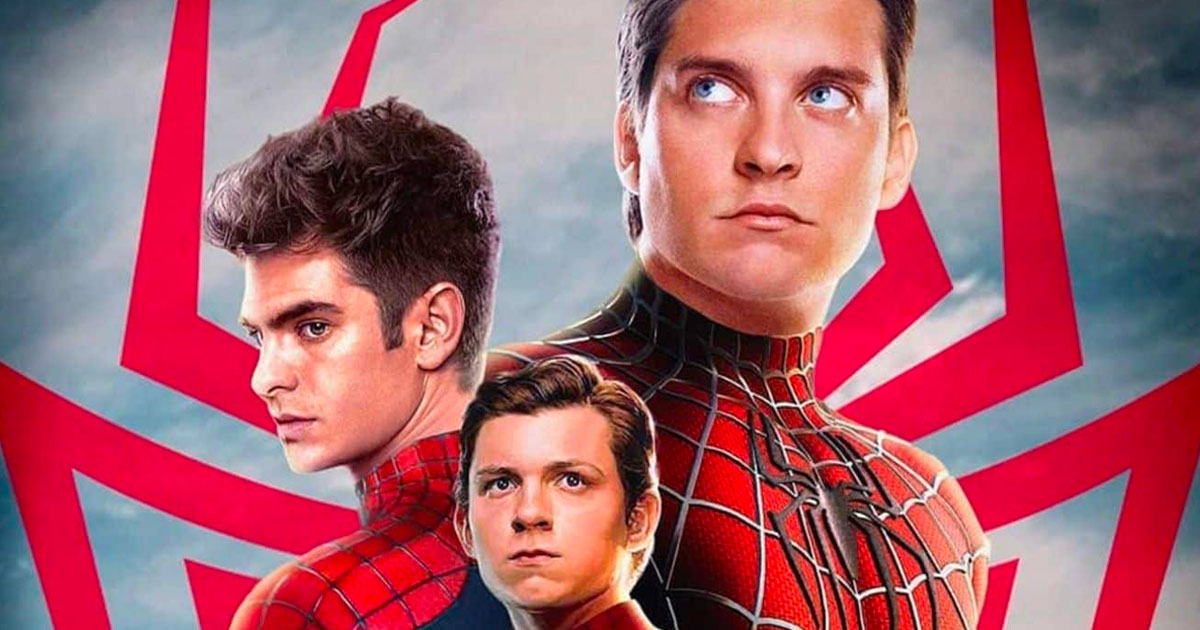 Spider-Man 3 is slated for release next year, and the film has a lot of rumors. For a few days, they have been insisting on Tobey Maguire and Andrew Garfield return in Spider-Man costume for a mega crossover. Today Sony is talking about those returns.
Sony has a say
Will we all find Spider-Man in the same movie one day? This is a very exciting and tempting idea for fans of Marvel movies. The dream could soon become a reality if we want to believe the various rumors that have followed one another over the past few days. The idea was reinforced by the official announcement of the presence of Doctor Strange and Jamie Foxx 'Electro that we had seen in The Amazing Spider-Man 2. However, all of these could just be fantasies. and fan speculation. Much media (including us) mentioned this return again this week, which is now urging Sony to respond.
In an interview with ET Canada, a Sony representative made it clear that "these casting rumors will not be confirmed". It is rare for studios to comment on casting rumors, which leaves us with some questions. This Sony representative said the rumors were not confirmed, he did not say they were false. So it could well be that Andrew Garfield and Tobey Maguire are currently negotiating with the studios. Nor would it be surprising that Sony would want to turn this down in order to make a real official announcement, or rather to leave the surprise to the audience who will discover this crossover in theaters. It remains to be seen if the two actors play a real role, if they're back, or if it's just the order of the cameo. With Doctor Stange and Electro already confirmed in the cast, Spider-Man 3 definitely promises to be very attractive.
We will have to wait to untangle the true and the false. In the meantime, do you think Sony is playing the clock to keep the surprise of Andrew Garfield and Tobey Maguire's return? Take the survey and give your opinion in the comments.