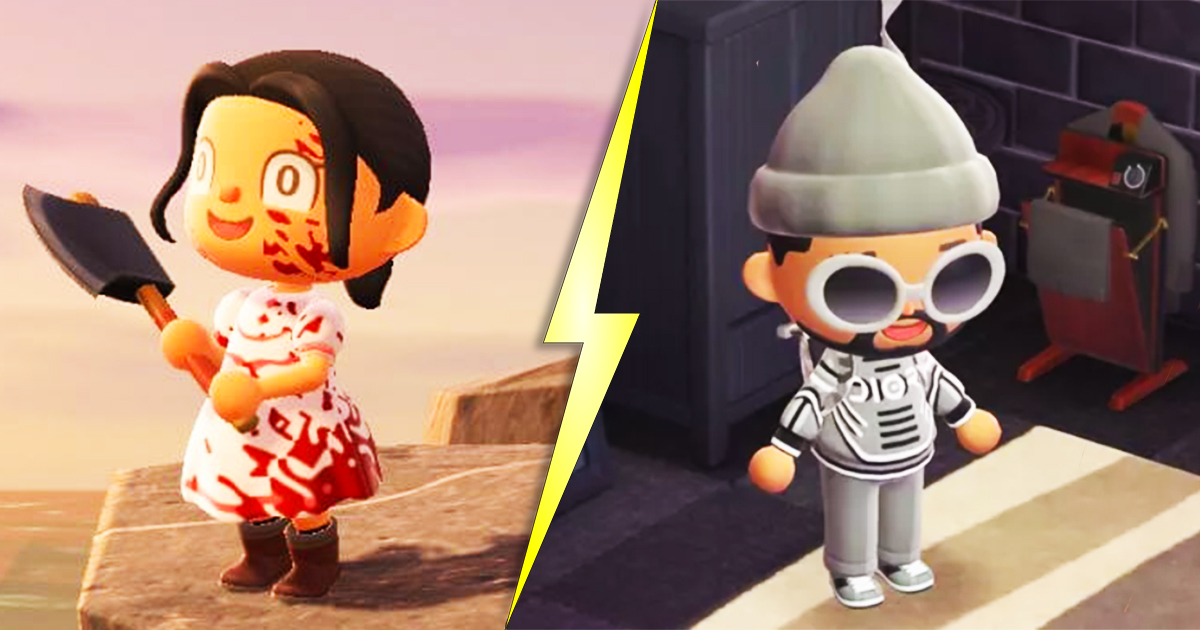 A seven-year-old girl recently made a splash on the Internet when she noticed that male and female models in multiple sets in the game Animal Crossing: New Horizons did not incur the same cost. We take stock of this young girl's discovery and what she really is, according to our investigation.
The remark of a young girl that ignites the net
A 7-year-old girl named Oakley was playing Animal Crossing: New Horizons when she decided it was high time to buy a new outfit for her character. Her brother had previously also bought an outfit for her male character, and while the girl decided to buy the same in a female version, the latter found that the "girl" outfit was more expensive than that of the "boy".
The seven-year-old girl, surprised by the news, asked her mother Ashley why there was a price difference between the two outfits.
The mother's reaction to the girl
Ashley didn't know what to say to her daughter, so the girl decided to take matters into her own hands and write a letter to Nintendo. The letter in question, which you can find below, got widespread coverage on social networks:
Oakley's mother, contacted by our colleagues at BoredPanda, said:
Oakley is a very open-minded young woman who is very aware and empathetic about social issues that we share with her and that she also exposes. She is very attentive to injustices and isn't afraid to point them out as my husband and I are very open about things we think are wrong.
Based on her daughter's observation, Ahsley took the opportunity to discuss the pink tax issue, which remains relevant to her. The "pink tax" (or the pink tax) denotes a price difference between goods and services for women and for men to the detriment of consumers. In 2012, a Forbes magazine survey concluded that a woman in the US costs an average of $ 1,400 more than a man due to gender marketing-based pricing policies. Oakley's mother took the opportunity to make a connection between her family's discovery and the pink tax.
Oakley's story is already about the internet, and many people have praised the girl's critical spirit, but also her willingness to understand that stems from her sense of injustice. But then what is it really? A male garment in Animal Crossing: New Horizons is it really cheaper than the same model in the Women category? We take stock.
The Mario and Peach Outfits at Animal Crossings: New Horizons
As you could see from Oakley's letter, the little girl initially referred to the Mario outfit and the Peach outfit that were offered to players. It is true, as you will see, that there is a huge difference in price against them:
At this stage, two hypotheses can be considered:
The ANCH game features female models who are more expensive than male models by all means (but in this case, why?). The ANCH game offers different costs depending on the "quality" of a product (here a princess dress must be of better quality than a plumber's outfit, which explains the difference in price, with better fabric and possibly longer fabric length)
Of course, we had to deal with various other outfits.
The investigation of Hitek
With Oakley's character clothing insights available in March and April 2021, we checked out the Fairy Fingers Sisters store. If we take "similar" items, i.e. a "female" model and a "male" model from the same range, some items actually go in the same direction as what Oakley is denouncing. For example, the "Joli rêve" dress is available for 2080 bells, while the "Joli rêve" sweater is available for 1440 bells.
As a first step, however, it should be noted that the clothing in Animal Crossing: New Horizons is not intended for gender only. In other words, a male character you play can wear feminine clothing and vice versa. In certain cases, such as the "Joli Rêve" range, there may be price differences between items of clothing that we believe could be gender specific for men and women. This is because, in our opinion, the game focuses on the quality of the garment rather than the type it is intended for in order to set a price.
If we take the example of the "Royal Coat", we see that it is available at a price of 6,720 bells (certainly due to the thickness of the fabric, its quality, the gilding used, etc.).
To confirm this hypothesis, we looked at other garments from a specific area. In April 2021 and on the occasion of the "Bal de Promo" event, new outfits were made available to the players. Regarding the more expensive outfits for this event, we found that the Smoking Seyant was available for 2,880 bells while the Long Satin Dress was available for 2,600 bells.
In this particular case, these are the two most expensive items in the range, and the more expensive of the two items is aimed at a male audience. For us, ACNH is by no means sexist for this reason, given this initial investigation. It seems that the price of the outfits sold at Les Soeurs Doigts de Fée is actually directly related to the "quality of a product" (determined by the length of the fabric used, its thickness and the elements added) and therefore there is no correlation between price increases and the Sale offered female models. At the moment, however, Nintendo has not followed up Oakley's letter. So we have to wait a little longer before we get to the bottom of this.
And you, on your side, what do you think? Have you noticed price differences between a male and a female outfit at ACNH? Do not hesitate to take our survey. If you have some examples in mind, please let us know in the comments section! And if you're a fan of the game, don't hesitate to read our article on all the new features that come with the next updates.