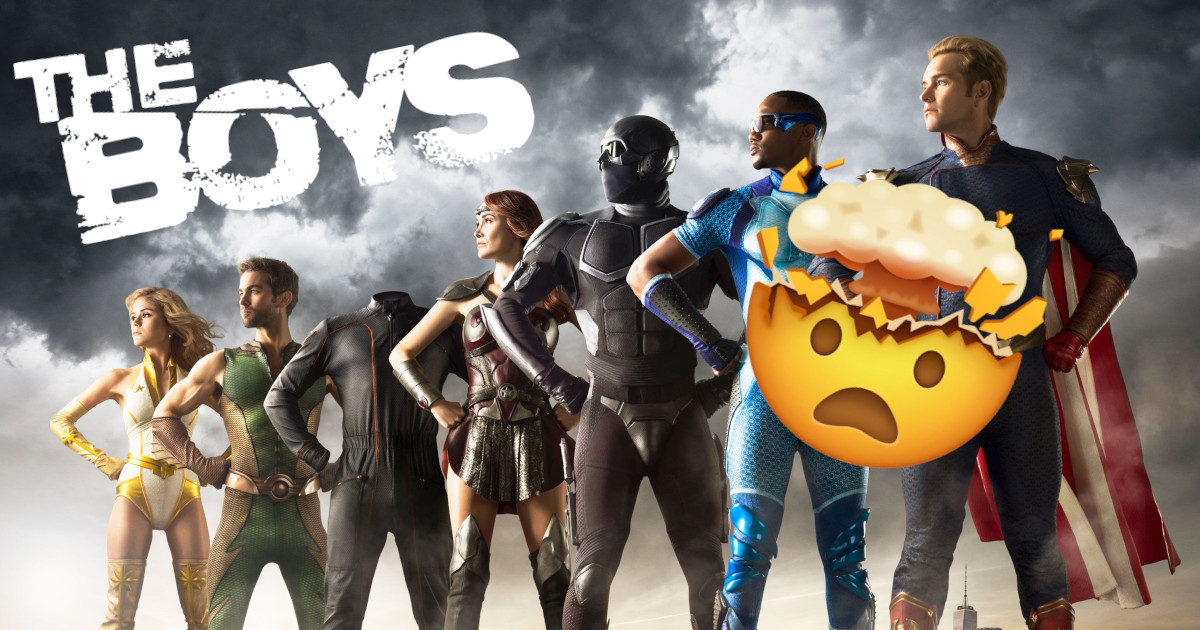 While the third season of The Boys series is being shot, director Eric Kripke tweeted his reaction after seeing the excerpt from Episode 1. Accompanied by a GIF, the message is clear: the fans will be drawn to their eyes.
/! This article contains spoilers. If you don't want to read it, don't read any further. /!
The art of teasing according to Kripke
On Twitter, the show's director teased the third season of The Boys in the best possible way. Eric Kripke actually announced that he saw episode 301 titled "Payback" after the director's cut and revealed his reaction in a post. Accompanied by a GIF by Alastair Adana in the season two finale, just as his head explodes, the director's message says that fans are "going to experience something very special. And crazy. And something special".
Actual footage of me watching #TheBoys Director Cut of episode 301. I think you are up to something very special. And crazy. And especially. #TheBoysTV @TheBoysTV @PrimeVideo @SPTV #SPNFamily @JensenAckles pic.twitter.com/aLyauhBygj
May 21, 2021
Newcomers
A few days earlier, Eric Kripke had announced the arrival of a new actor on the series. Jensen Ackles, best known for his role on Supernatural, has officially joined the cast of The Boys and will play the role of Soldier Boy.
Note that the two men had worked together for the first five seasons of Supernatural.
Ackles' character, Soldier Boy, is loosely based on Captain America in the original comic book series The Boys. The main difference between the comics and the series lies in the physical appearance: Ackles' version will sport a huge beard that fans are not used to seeing on the actor.
In an interview with Variety, Eric Kripke said that people who expected to see Jensens in a beautiful role will be disappointed. And had given the character of Soldier Boy more precision:
"In the comics he's mostly goofy and submissive to Homelander, I would say. If we write him on this series, we really need to be talking about the story of Vought because he's like John Wayne. One of those guys that has been around for decades in Vought history. And he was Homelander before Homelander, so he's from a different time, but he's got ego and ambition – it just shows.
In addition, actress Katia Winter has joined the cast of the third season of The Boys and will play the role of Nina Namenko, aka Little Nina, the boss of the Russian Mafia.