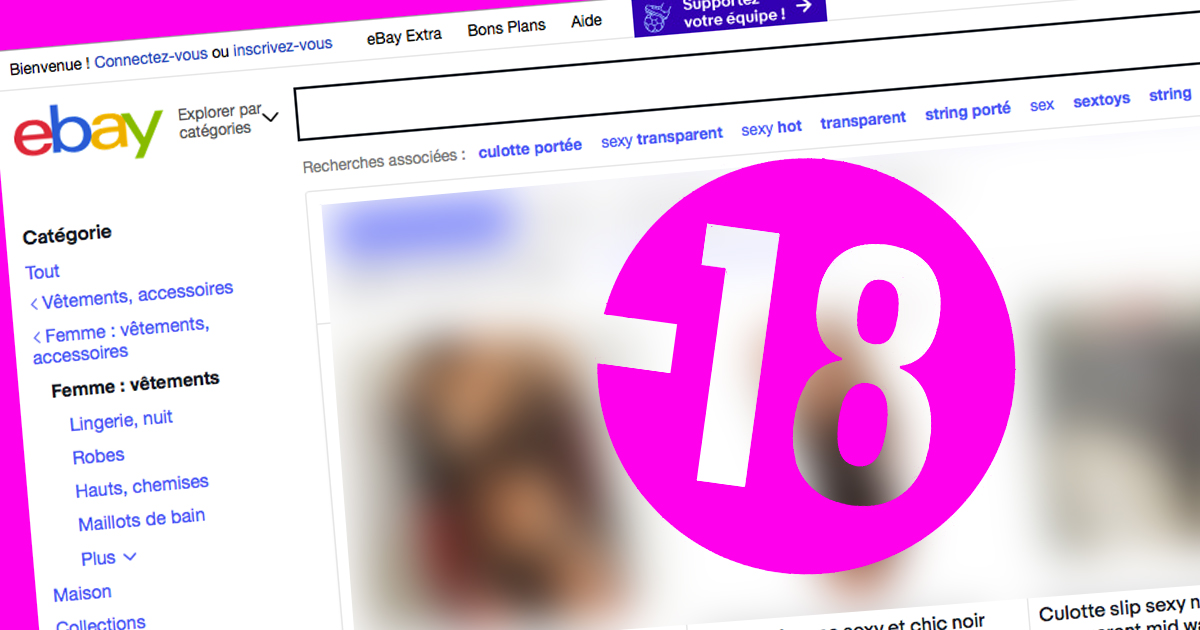 Starting June 15, the online trading platform will take restrictive measures regarding sexually explicit products, starting with video games, which are banned under the age of 18. This information comes from a note sent to resellers on the website.
Fewer products for adults in the future
In fact, brand new policies will be rolled out from mid-June. And it's not just about video games. All products of a sexual nature that do not comply with the new guidelines will be removed from the platform. Items and the Art category, which includes hentai, can be removed. This also applies to the "Adults only" section, which will be deleted. Sexual material, including nudity and sexual activity, is no longer permitted. It is clear that X-rated adult films and video games will be banned. The American company is justified in terms of protecting its customers who don't necessarily want to see these types of shocking items.
We want to make items available to adults who they want to buy and can legally do so, while preventing easy access for those who do not want to view or buy these items.
Some exceptions
However, eBay does not completely close the door to this type of content. The new company policies, which will be implemented starting June 15, may accept some of these. For products that contain nudity, restrictions apply according to the guidelines. Video games like Grand Theft Auto V could be analyzed to see if they meet the conditions. Magazines such as Playboy, Playgirl or Penthouse are already subject to an exception and are not affected by the new measures. However, the platform is said to be uncompromising for resellers who violate the new rules. Failure to comply with these provisions can lead to a ban on the platform.