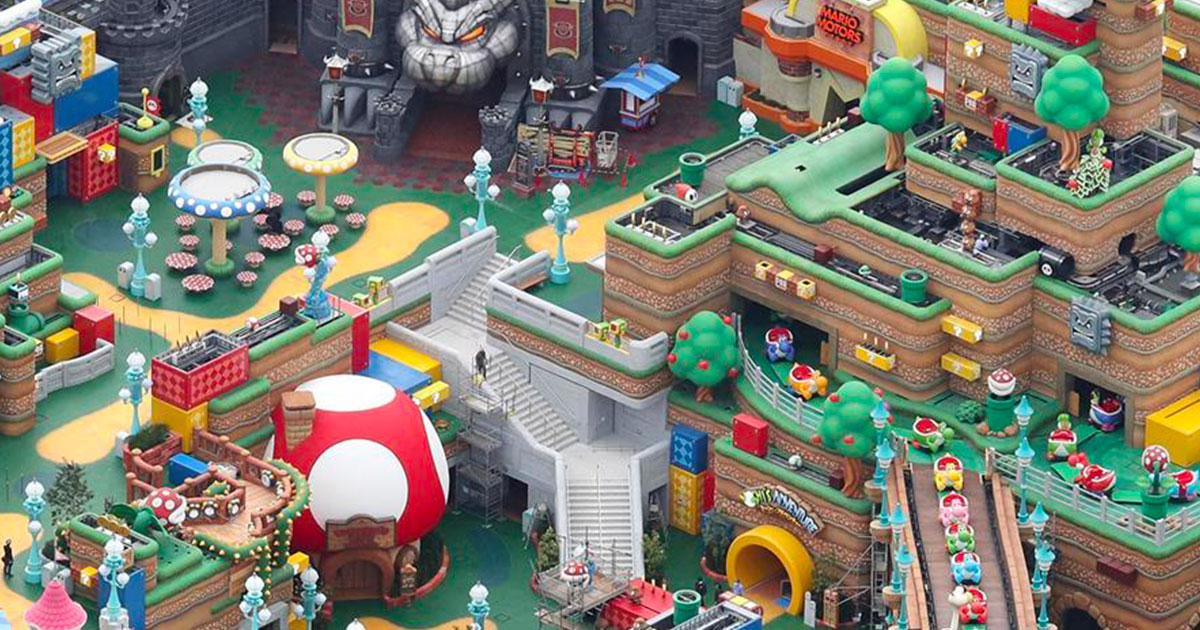 The opening has been postponed due to the coronavirus crisis, but the Super Nintendo World theme park is nearing completion. Thanks to the Japanese newspaper Sankei, we can now see the progress of the work and it's fantastic.
Super Nintendo World Japan is always revealed
If you didn't know, a Nintendo Land is opening at Universal Park in Japan. For a few months now, the technical teams have been working to bring out a real world of Mario in real life. Last May we were able to discover photos of the website that are already well advanced. Today we discover a project that is almost complete. We find Bowser's castle in a polygonal style like on Nintendo 64, Peach's castle, which is located at the entrance, but also a world of ice, a level of Mario Kart, mushrooms, block pieces or other characters from the universe of Mario.
Note that there are many yellow question mark blocks that are interactive. Visitors will be provided with a bracelet that is used to collect coins and even stars to face different bosses using a special smartphone application.
Japan's Super Nintendo World was due to open this summer, but the opening has been postponed due to the coronavirus pandemic. The park should normally be open next spring. It will therefore be necessary to be a little more patient before discovering this land that will project you into the universe of Mario. Another similar park is under construction in Universal Los Angeles.