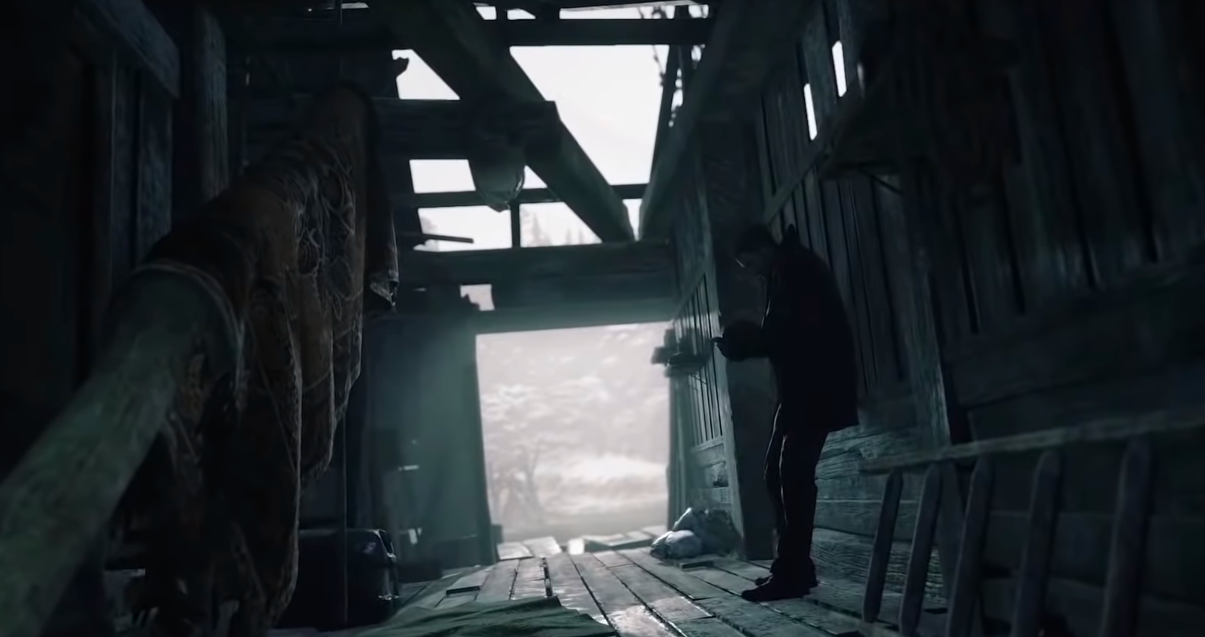 Last night at midnight, there was a new Resident Evil Showcase for the 25 years of the iconic Capcom saga. Now, three weeks before the long-awaited release of Resident Evil Village, it was time to give fans a drink of content. So what should you remember?
Only three weeks before we can bring out the most gothic work under the Resident Evil license. Over the months, Capcom has been spicing up its newest toy with pictures or tags, and thanks to the work of the insiders, we've got some leaks. This showcase in honor of the 25 years of the franchise was undoubtedly the last before Village was released. And there was content about Capcom using up its last ammunition before May 7th and unofficially starting the countdown.
A pre-playable demo
As expected, this storefront started off with a bang with a brand new trailer of around three minutes in which we were able to discover the different areas that the player will explore, such as mines (or a factory), the village and its residents and a Kind of pantheon of heroes or rather villains. And here we could see the skin of the long-awaited mother Miranda, who was heralded as the great villain of this opus. It's also the first time we've had a closer look at Chris Redfield, speaking directly to Ethan. Several references to the old work have caught the attention of aficionados, such as this sea monster (Resident Evil 4), a journey of money (Resident Evil 7) and of course scenes that rank Resident Evil in the first place.
However, it will be possible to test the Re8 before it is released. And that's the big information. In fact, not one but two demos have been announced. Details: From May 2, 2021 at 2 a.m., Capcom offers to overlook the areas of the village and then those of the castle for 60 minutes of playing time. And for PS4 and PS5 owners it is possible to enjoy it in advance on April 18th (only for the Village part for a maximum duration of 30 minutes) and on April 25th for the Lady's Castle part. Dimitrescu (30 minutes) max always).
As we suspected, Resident Evil Village occupied a good half of this showcase. Mercenaries mode, introduced from the remake of Resident Evil 3: Nemesis, will return for Resident Evil Village with an arcade-only mode that is all about surviving within a certain period of time. Bonus: The dealer allows players to modify their equipment, upgrade their weapons and acquire new skills.
RE4 in VR
For the 25th anniversary of the franchise, we have to hit hard. Has Capcom managed to offer a return to Resident Evil 4 – which is for many the most cherished episode? The developers are currently working on a port of Resident Evil 4 for the virtual reality headset Oculus Quest 2. A first attempt by VR in the horror of survival was already made with Resident Evil VII: Biohazard and was a success. We know the genre is well suited and VR could take the saga significantly to a new dimension in the years to come. Capcom is aware of this, and the Japanese publisher is working with Oculus Studios and Armature Studios to bring a second life to one of the best titles on the license. If the bet is successful, it could give a real turning point to the most emblematic survival horror. More information is expected to be released during the Oculus Gaming Showcase on April 21, 2021.
In addition, new information about the animated series Resident Evil: Infinite Darkness produced by Netflix has been released. Just mentioned in January, it is now entitled to its trailer and should be released next July. The events take place two years after those of Resident Evil 4, where Leon S. Kennedy and Claire Redfield must get the President and his daughter Ashley out of the White House after an invasion of zombies and biological weapons.
Did this showcase to celebrate the anniversary live up to expectations? Many were still waiting for the announcement of a remake of Resident Evil: Code Veronica. To those disappointed, Capcom says patience …