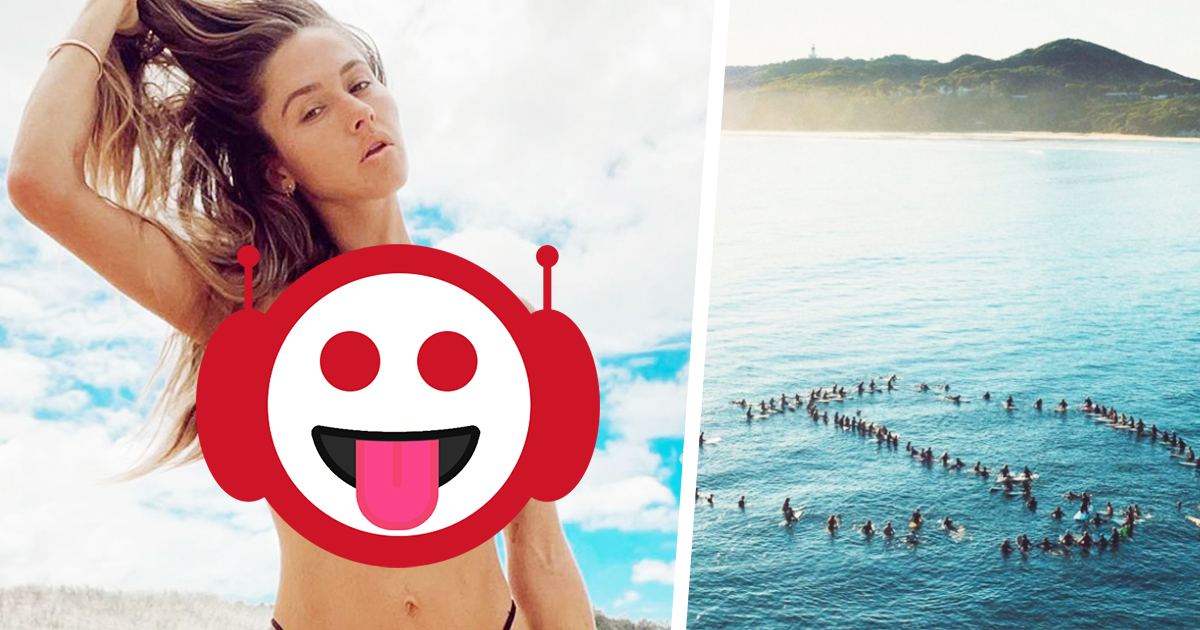 The Netflix platform is used to controversy. It must be said that through the touch of so many people around the world, the latter are confronted with opinions and cultures as diverse as they are different, and what pleases in one country may not be attractive in another. Lately we've mostly heard about the controversy surrounding the movie Cute. However, another controversy has just erased the previous one, and this time it concerns the world of influencers.
Netflix is ​​causing controversy with its influencer program
Our story of the day takes place in the quaint little town of Byron Bay, a coastal town in the state of New South Wales in southeast Australia. The city is usually best known for its beaches, surfing ability, and the laid-back lifestyle of its people. The latter has grown in popularity in recent years as many influencers and Hollywood personalities have gone there and posted their visit to the city.
The Netflix platform understood that Byron Bay had real potential, not just for influencers, but for anyone looking to get away from it all during this pandemic phase. The company therefore had the idea of ​​creating a reality TV in this little paradise, a reality TV that bears the name "Byron Baes". Only here it is: Netflix's plans were received very poorly by the locals. Ben Gordon, owner of a Byron Bay cafe, told the Sydney Morning Herald:
It's a multinational trying to take advantage of the city's name when the community doesn't want it, and this multinational thinks they can just use us as a commodity.
This bar owner is nowhere near the only one who believes that. As you will see, many locals around the world are unhappy with the perception of Byron Bay.
The anger of the locals
All locals claim that people who come to Byron Bay then return an unrealistic view of the city, which leads even more people to explore the area. This influx of people poses a number of new social challenges, but above all ecological ones. Byron Shire Mayor Simon Richardson himself has said the show is offensive to all residents. He said precisely on behalf of the Australian Broadcasting Corporation:
We almost have a representation of who we are, like the Truman Show, where everything is idyllic and superficial, where the back is an empty parking lot.
After Netflix decided to create a new show about influencers in this very location, a petition was submitted in which more than 8,000 signatures have already been collected. The signatories, who are mostly locals, urge local authorities to focus on helping the community, coastal erosion and especially increasing unemployment before considering managing a fully public image powered by a another reality show is distorted.
Answer from Netflix
The Netflix platform tried to respond to strong local anger by explaining why a new reality TV project had been set up. For the platform, Byron Baes is a show that wants to be "authentic and honest" and wants to "accept drama, conflict and grief". A Netflix spokesperson goes further and explains:
Our goal is to lift the curtain on influencer culture to understand the motivation, desire, and pain that lies behind this very human need to be loved. The reason for choosing Byron Bay as the location was because of the region's unique properties as a melting pot for entrepreneurship, lifestyle and health-related practices (…).
Given that Byron Bay has so far managed to maintain its "small town" status (particularly by blocking all proposals for fast food establishments like McDonald's or KFC), the local petition is likely to appeal to everyone Price avoids that a reality TV set up there will gain more and more dynamism in the coming days.