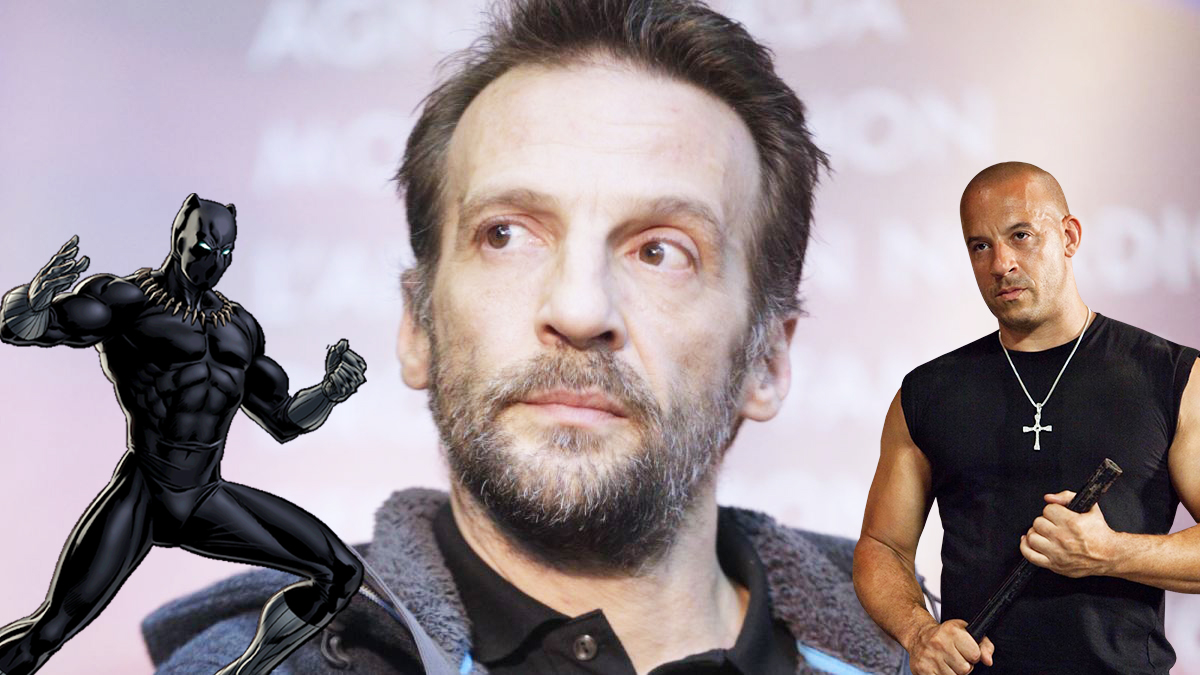 We've known for a while, Mathieu Kassovitz doesn't have his tongue in his pocket. The French actor, director, producer and screenwriter, best known for directing La Haine and starring in the series Le Bureau des Légends, has indeed got us used to unfiltered interviews. Before that, Mathieu Kassovitz had returned to the cinema of Quentin Tarantino and Guy Ritchie, but also to the work of Christopher Nolan, and the least we can say is that it is not really the cinema that the actor plays most enjoy.
Mathieu Kassovitz and Black Panther
Our colleagues from Booska-P created an interview based on the "Surcoté – Sous-cote" principle, in which Mathieu Kassovitz took part. In fact, the actor was pretty well involved in the game, which consists of giving his opinion on various artists or productions.
Mathieu Kassovitz commented in this interview on Marvel films in particular. Here's what the actor says:
Wonder films are not a cinema. It's an entertainment product, it's a mass consumer product, and it's made by amazing people and I love what they do but I watch them do something different.
As we've read before, the Marvel movies aren't exactly the actor's cup of tea, and it looks like he's putting the Black Panther movie at the bottom of the basket:
Black Panther, overpriced but serious, for a very simple reason. You already have the title Black Panther. In doing so, they destroy the 60 year history of the Black American Revolt. That said, the next generation of kids who will grow up will associate Black Panther with this movie, not the fight. If you watch the film for yourself, there are very few real-world takes, there is no known actor, there is no one who must have made more than a million dollars. They all had to be paid with a slingshot and that's why the movie is cheap and they sold it as "We respect black people all over the world by making a movie," and I found it violent politically. I think it's bad in the cinema because the film sucks and very small compared to the others.
Mathieu Kassovitz and Vin Diesel
Mathieu Kassovitz was asked not only about the cinema itself, but also about the performances of certain actors. In particular, he was invited to share his thoughts on Vin Diesel:
The guy's such a joke that I don't think he's overrated and I don't think he's too small. He's holding him … Well, I want you to tell me about La Haine, but he's really just stuck with Fast & Furious, and I think he makes people laugh more than they take him seriously. On the other hand, he's a guy who is hugely successful.
Mathieu Kassovitz and Star Wars
In terms of Star Wars, the actor is a fan of films from the '80s, but not exactly the latest ones:
It's like the Star Wars, at one time you could feel emotions, (…) there was a connection to reality with the Star Wars of the 80s, where you knew that everything was real, everything was made by hand, when there was a stunt it was a guy who fell. We couldn't afford to get them to do somersaults like they did with Yoda in the episode I Don't Know What Star Wars, what a bloody disrespect to his mom! The nice thing about Yoda is that he doesn't move!