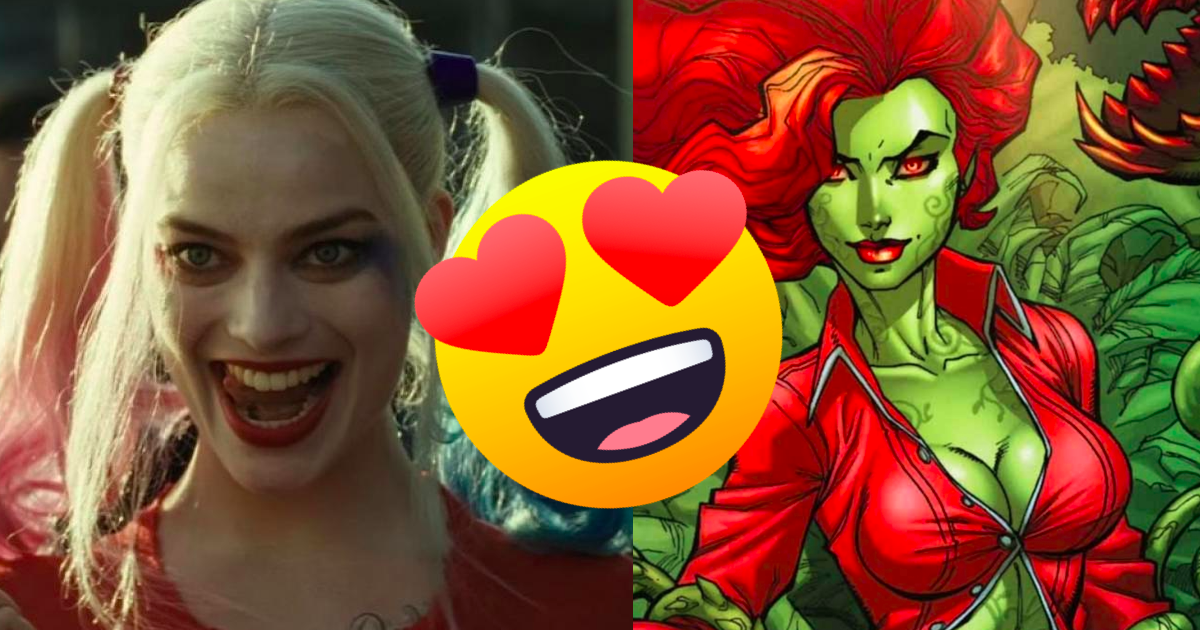 If you're a Harley Quinn fan, you've been pretty spoiled for a while! Indeed, DC Comics' anti-heroine had the right to several comics, appearances in various projects in the cinema, and even her own animated series. The public will soon be able to see Margot Robbie dressed as the character in The Suicide Squad, directed by James Gunn. It remains to be seen how Harley Quinn will develop in the cinema. And the actress who brings it to life on screen has an idea of ​​which direction to go.
The romantic relationship between Quinn and Ivy soon to be on screen?
Indeed, Harley Quinn's future on the big screen could be linked to Poison Ivy. Fans know that these two heroines in the comics have a relationship that is both friendly and loving. And the idea really seems to appeal to Margot Robbie. As she just explained in an interview with Den of Geek, the actress wants the Warner to introduce Poison Ivy to the DCEU at all costs. It is important for them to have their relationship adjusted in a feature film.
And to achieve his goals, Robbie doesn't hesitate to harass the studio:
Believe me, I tell you all the time! You must be fed up with it but I really want to see a Harley-Poison Ivy relationship on screen. It would be so fun. So I'll keep harassing her. Do not worry.
An idea that Robbie has long been hoping for
This is not the first time Margot Robbie has tackled this project. As early as 2018, she did not hide her desire to see the two characters back on screen so that their romantic relationship could develop. At the time, she recalled Harley Quinn and Poison Ivy starting a romantic relationship from DC Rebirth and even slept together in the animated series. And it is precisely this aspect that the actress would like to bring to the screen.
Robbie's wish could have been fulfilled with the film project Gotham Mermaids, which should have reunited Harley Quinn, Poison Ivy and Catwoman. Eventually, the project is set aside and turned into Birds of Prey, which has made it possible to highlight certain lesser-known DC Comics female characters. Among them the huntress and the black canary. And during the pre-production of Birds of Prey, Margot Robbie literally falls in love with the first:
When I started reading Birds of Prey, I started falling in love with Huntress. Here I was thinking that there are so many cool female DC characters out there and nobody knows anything about them.
Finally, the actress has no regrets for leaving The Sirens of Gotham, as Birds of Prey will have allowed it to highlight female characters that are less known to fans. And it's also an opportunity to introduce them to the DC Universe. That doesn't mean we won't see Poison Ivy in a possible Birds of Prey sequel (which seems unlikely given the movie's mixed success). In fact, director Cathy Yan had told The Wrap magazine that she had plans for the Harley Quinn story to continue:
I would love to see Poison Ivy and definitely love the relationship between Harley Quinn and Poison Ivy.
It remains to be seen whether the studio will give in to Margot Robbie's request if it harasses the Warner. In the meantime, you can see Harley Quinn again in The Suicide Squad, which hits French theaters on July 28th.