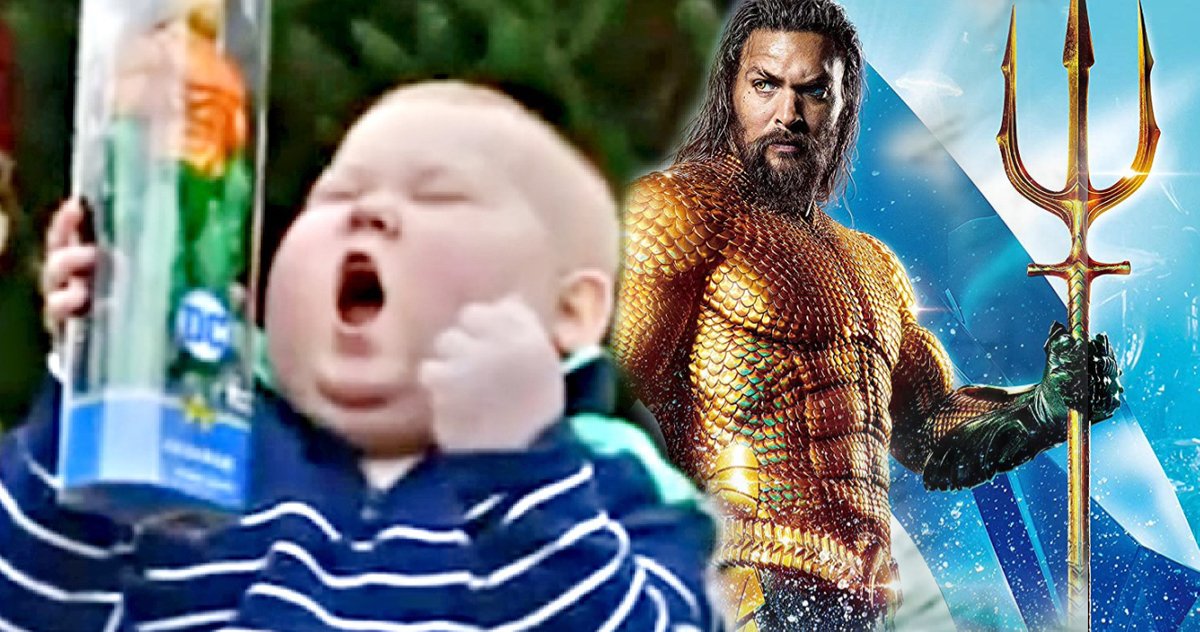 Danny Sheehan is a 7-year-old boy who was diagnosed with cancer since 2017. As a big fan of actor Jason Momoa, he received a very nice surprise from whoever plays Aquaman in the cinema.
A surprise that this Aquaman fan will not soon forget
Danny Sheehan caused a stir with a viral video in which the little boy received an Aquaman figure and exploded with joy at the sight of his gift.
Danny suffered from pinaloblastoma, a very rare form of brain tumor, and had moved many Internet users, but also the character's performer in the cinema. So Jason Momoa wanted to surprise him by reserving a video call for him.
A nice exchange with the kid whom the actor praised. Momoa tells him that he's very handsome and the two then discussed sharks and the pleasure of swimming with dolphins. A surprise that the actor shared on his Instagram account.
Jason Momoa also shared a link to help little Danny's family raise funds for the care he needs, and the actor asked the Warner to have a copy of his used trident. be sent to the boy in the film. We can only welcome this wonderful surprise!
As a reminder, you can find Jason Momoa in the Justice League. The release of Snyder's Cut is planned for 2021.