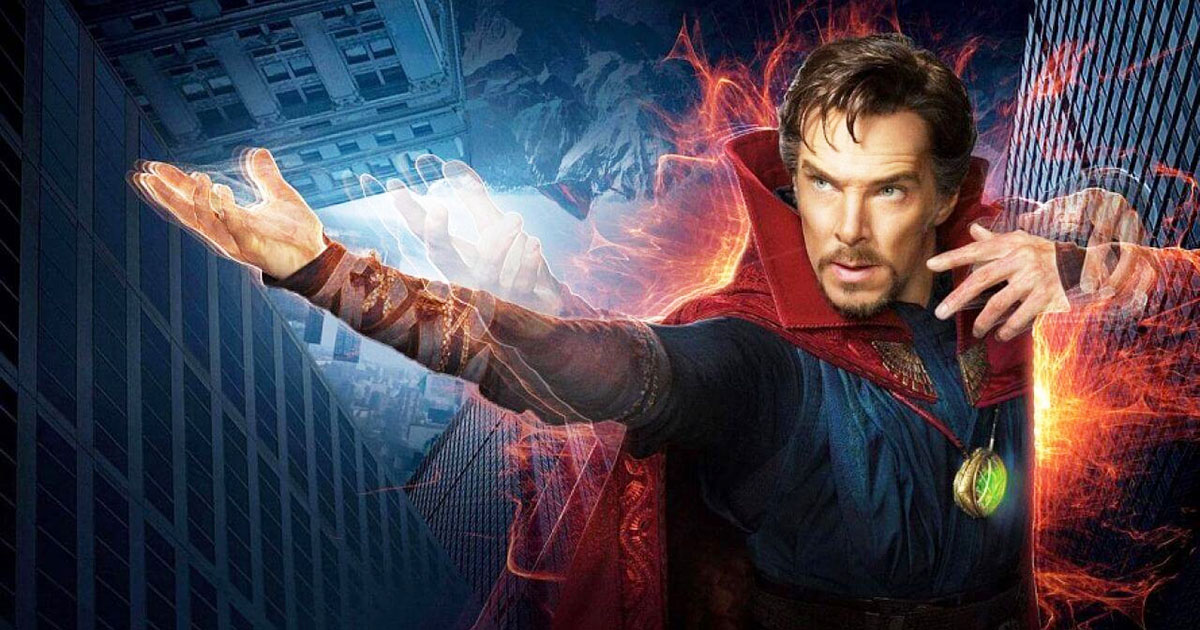 Strange is now a major player in the MCU, and in that capacity he now faces some tough antagonists. We had a look at it with Dormammu in the first Doctor Strange. Some fans are now betting on the appearance of the Lord of Chaos himself, namely Shuma-Gorath, for the next episode of Doctor Strange. An emerging theory that is particularly popular on the internet also mentions Shuma-Gorath.
The theory and the "leak" published on the Internet
First of all, we need to point out to you that the theory we are talking about gained popularity after certain information was presented online and defined as "leak" or "leak" in English.
We know that many such "leaks" were later found to be false. If, in spite of everything, we have decided to talk to you about this theory today, it is only because the scenario presented by it is plausible. You can also give your opinion on this topic at the end of the article.
Doctor Strange 2 characters
An anonymous user has published information on the Desuarchive site, according to which the scenario, but also the characters of Doctor Strange 2 are already known. The user presents this as a "leak" but in the absence of evidence we will say that it is only a theory.
Accordingly, the characters of Doctor Strange who will also be present in Doctor Strange 2 are as follows:
StrangeThe Scarlet WitchMordoWongThe Elder
The new characters are:
CleaJericho Drumm (Voodoo Brother) America ChavezCagliostroNightmareShuma-Gorath
Shuma-Gorath is an ancient entity that feeds on human fear and seeks to use America Chavez, a young girl who can create portals between universes, as a means of spreading desolation and madness. Nightmare would be the ally of the terrible creature in the next Doctor Strange.
Doctor Strange 2 actors according to this theory
Regarding the actors who would play these different characters, the theory tells us that Benedict Cumberbatch (Doctor Strange), Chiwetel Ejiofor (Mordo), Elizabeth Olsen (The Scarlet Witch), Benedict Wong (Wong) and Tilda Swinton ( Elder) will be back.
Xochitl Gomez is expected to play America Chavez and Daveed Diggs Jericho Drumm. Jeremy Irons was reportedly approached to play the role of Cagliostro. Clea could be played by either Vanessa Kirby or Jodie Comer. Finally, Nicholas Hoult is reportedly currently in talks to play the role of Nightmare after Adam Driver turned him down.
Doctor Strange 2 plot
As we read above, according to this Shuma-Gorath theory, the world must face itself. Strange and Wong want to save America and bring together a team to protect her, a team made up of The Scarlet Witch, Mordo, Clea and Drumm.
Strange's plan is to successfully contact the ghost of Cagliostro, the wizard who once defeated Shuma-Gorath, to reproduce the same ritual, but this plan is too dangerous in Mordo's opinion. The final battle would take place in the realm of the dead universes of Shuma-Gorath, populated by the characters' deepest fears that would have become physical manifestations (horror style in Harry Potter).