Here are the must-have board games for Christmas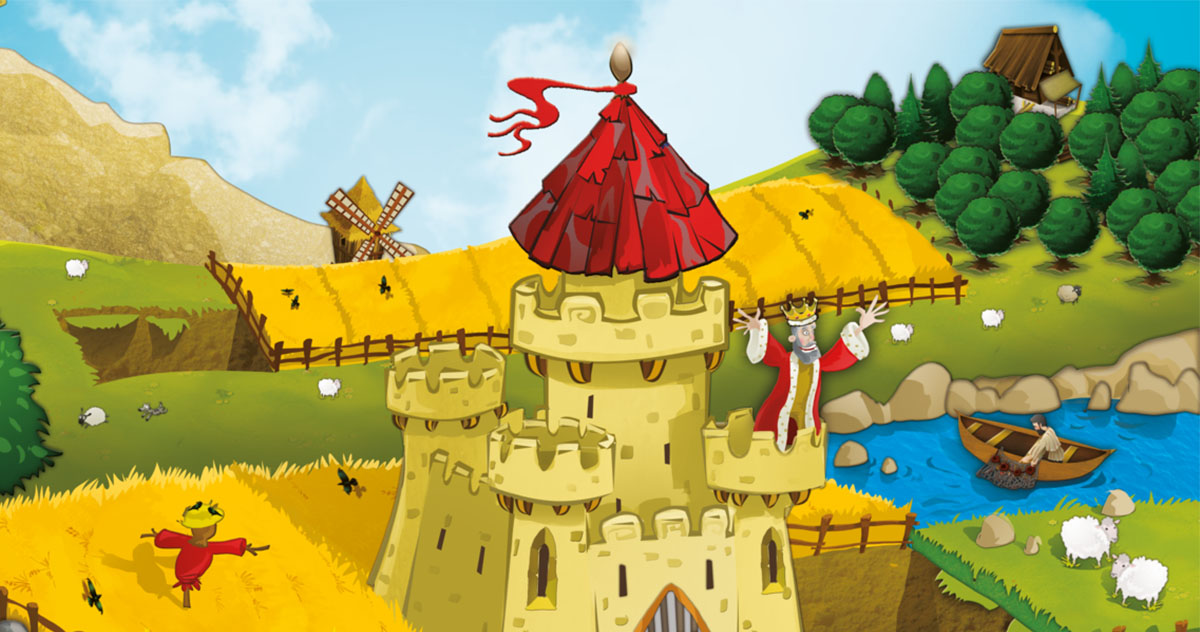 How long has it been since we could stroll the streets in search of our famous Christmas gifts … Given the lack of funds to do our shopping and get advice from the sellers, we made the decision to help you . We've been thinking about what could help you distract yourself from the current dark days and have a great time together! What could be better for this than board games? Forget everything about Monopoly or any other Cluedo from our childhood and enjoy our large selection of important board games offered by our experts at ludum.fr for Christmas! Between classics and promising new products, choose the game you like best from our selection of essentials for Christmas for children or adults and offer a game for the holidays!
Catan, a must-see celebrating its 25th anniversary this year!
What better way to start this article than with the famous game Catan, which is celebrating its 25th anniversary today? Real success in the millions with a fluid and well thought out mechanic who will take you to an island full of resources ready to be explored! Catan is an easy-to-understand game that creates a real atmosphere of focus and negotiation throughout the game. You will understand that in Catan the goal is to become the true master of the island.
To do this, it is easy to collect resources, do trade, build roads, villages, cities or ports and take control of the island! To help you in your task, use the robber or bonus cards, which will give you a great advantage in your conquest. If Catan has been one of the best games for so long, it's for good reason! It brings together strategy, a sense of trading, and bluffing in a high-intensity quest that will excite the greatest strategists and get you to make complicated decisions. Do not think anymore, the island of Catan is waiting for you.
Catan is played by 2 to 4 players, ages 10 and up, for games of around 60 minutes. A game for € 35.90 available here.
Kingdomino, the King of Christmas!
Kingdomino is one of the most important games in our opinion, Game of the Year 2017, a real success. Easy to understand and very addicting, don't be fooled by its childlike setup as it is a true puzzle game that will leave the greatest strategists speechless and make it difficult for you! Kingdomino is an easy to understand game that, as the name suggests, works just like dominoes. The goal is to build your kingdom by making it productive. For this it is necessary to create zones with a maximum of crown cards that will maximize the value of your zones.
In each round, players intelligently fight for the tiles, choosing the strongest or the one that best suits their zones. Every shot is important as your area is limited. So, it's up to you to find the best strategies to get the most points or block your opponents! Kingdomino makes you a total fan and gives you maximum thinking. Can you become the king of dominoes and get maximum points? Definitely the perfect gift to have fun with family or friends!
Kingdomino is played by 2 to 4 players, ages 8+, for games of around 15 minutes. A game for € 17.90 right there.
ICECOOL, a refreshing game!
Such a cool game has to be in our ranking. ICECOOL is fundamentally different from classic games and encourages you to show skill and reflection. A real breath of fresh air that adds color to board games! Anyone who says cool says easy to understand … and ICECOOL understood it better than anyone else. The game features a gendarme penguin who has to catch the thieving penguins before they can catch all the fish!
For even more fun, move the penguins forward, which means it is your skills that will make all the difference to victory. Who Said Penguins Can't Fly? At ICECOOL it's the other way around: jumping, turning, flying … your penguins know how to do everything. The least we can say is that this game is super cool and fun enough to add freshness to your evenings!
ICECOOL is played by 2 to 4 players, ages 6 and up, for games of around 20 minutes. A game for € 26.90 available here.
Concept, can you make yourself understood?
Concept is the revolutionary game of the last few years. Forget all about pictionnary or other guessing games and discover an even more satisfying game mode. Concept has received five awards and critical praise. It will encourage you to excel in your creativity and your way of making yourself understood! Concept is a guessing game where you compete in teams of two by getting your partner to guess a word.
To do this, you need to explain the concept of the word using the game board. You place your pawns in ascending order from the main concept to less important ones in fields related to your concept. The team that gets along best and scores the most points wins! Concept is a real novelty and has successfully tackled historical games. Will you manage to become the king of concepts?
The concept is played by 4 to 12 players aged 10 and over for games of around 40 minutes. A game for € 26.90 right there.
Fiesta de los Muertos, a party for the holidays!
Pay homage to the dead in every game with Fiesta de los Muertos. This Aces d'Or nominated game is a real way to have a good time together. Based on the principle of association of ideas, it will delight all your guests and guarantee you good evenings full of fun! At the Fiesta de los Muertos, the goal is to pay homage to our dead. To do this, each player must succeed in finding the corpse that corresponds to the words. The game takes place in several rounds. First, each player draws a card with the name of a deceased celebrity.
To pay tribute to him, each player writes a note of his death on a single board. The board then passes to the player on the left, who in turn writes a note regarding the previous player's word … and so on until a full round is completed. At the end of the turn, all players discover the boards and the clues, which in general have changed greatly from the original idea. We then add 4 cards to the starting dead and discover them too. The players must then succeed in connecting the various final clues to the good deceased celebrities in order to win. Fiesta de los Muertos is a very fun game that will push you to your limits to understand your teammates and go in their direction. Between fun and analysis, the Fiesta de los Muertos is undoubtedly one of the Christmas must-haves!
The Fiesta de los Muertos is played by 4 to 8 players, ages 12 and up, for games of around 15 minutes. A game for € 22.90 available here.
As you understood, there is a wind of novelty blowing at Christmas, and new games have become indispensable! The choice is yours, but if you want even more, discover these 5 board games for 2 players that you can offer for unforgettable games.